Earlham Institute, Norwich, UK NR4 7UZ
Registration closes 30 April 2019.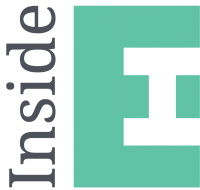 Want to see cutting-edge life sciences research in Norwich first hand? Come along to 'Inside EI', where for one day we will be opening our doors for the public to explore our diverse projects that are helping to understand life on earth, and how we can improve food security, tackle climate change, protect biodiversity, and investigate breakthroughs in health and medicine.
Through fun, informative and inspiring talks and exhibits, as well as tours of our state-of-the-art laboratories, you will get the chance to meet and interact with our researchers and explore how we use the latest genomics and computing technologies for decoding living systems.
Earlham Institute is opening its doors for one day, on which you will get the chance to explore a fascinating and diverse range of important scientific research projects: from reading and understanding DNA and how it affects the function of all of life through to untangling the complex webs and interactions which underpin our health and the wellbeing of the range of Earth's diverse ecosystems.
In the "Tree of Life" zone, you will be immersed in our science through the organisms that we work on - from bacteria in the human gut and algae in the deepest oceans through to important crop plants and animals such as tilapia, koalas and the Andean bear. You will get the chance to meet our researchers and ask them about their research into climate change, food security, and better understanding the mechanisms shaping human, animal and plant health.
Working your way up through the building, you will then be invited to explore the GROW rainforest zone, where you will be immersed in the sights and sounds of the Amazon rainforest in a celebration of our important work in Colombia. You'll find out how we are working with local tribes and ex militants, as well as researchers and government in the second most biodiverse country in the world, to improve scientific capacity in Colombia, while also preserving biodiversity and supporting socioeconomic development.
Extending up into the top floor, where we host our excellent scientific training courses, you will pop your heads up into "The Cloud." Here, we will showcase how we provide open access tools to support the life science community to perform world class research, all over the world. There will also be a variety of activities, including a live human genome sequencing (the Ned-ome), as well as a showcase of our work into robotics, machine learning and artificial intelligence. Our scientific computing specialist will also be more than happy to open the doors to our data centre - one of the biggest supercomputers of its type in Europe.
We will open up our labs on the day, which will give you a chance to see some of the most cutting edge equipment available to life scientists today. In our Genomics Pipelines lab, we have each and every one of the most up to date DNA sequencing machines on the market, which allow us to sequence a staggeringly high amount of genetic material. In the DNA Foundry and Synthetic Biology labs, you can see how we are able to not only understand life better, but bring an engineering-based approach to how we solve some of biology's greatest issues.
In addition to this packed schedule, full of interesting insights, our experienced and excellent scientists will be putting on a range of talks, where you can hear more about their research looking into the breadth of life and all of its surprises.
Programme Key
| | |
| --- | --- |
| Schools session | General public |
| | | |
| --- | --- | --- |
| 9:45 - 12:45 | | Schools session |
| 13:45 - 17:00 | | General Public |


More information will follow here regarding talk schedules and tours of the building facilities closer to the time of the event. See the 'Talks' tab for information on the Speakers and their topics.


Please register to attend the Open Day on Tuesday, 21 May. Registration opens on 6 February 2019 and closes on 30 April 2019.
Parking on the day will be free of charge. There will be several marshals in yellow hi-vis jackets who will guide you to the appropriate parking spaces.
For registration enquiries, please contact training@earlham.ac.uk
Hosted at the Earlham Institute (EI), a cutting edge, contemporary research institute and registered charity, working in an area of rapid technological development and innovation. Established in 2009, EI is strategically funded by the BBSRC to lead the development of a skill base in bioinformatics and a genomics technology platform for UK bioscience.
The Institute is located on the Norwich Research Park, together with its partners: the John Innes Centre, the Institute of Food Research, The Sainsbury Laboratory, the University of East Anglia and the Norfolk and Norwich University Hospital. The Research Park has an excellent reputation for research in plant and microbial sciences, interdisciplinary environmental science and food, diet and health, to which EI contribute strengths in genomics and bioinformatics.
Close links exist between the NRP partners and new opportunities for collaboration in exciting new initiatives are under development. The NRP recently received £26M of government investment to facilitate innovation and further develop infrastructure to attract science and technology companies to the Park to enhance the vibrant environment and realise economic impact from research investment.
The venue.
Hosted at Earlham Institute on the Norwich Research Park, UK, enjoy visiting our world-class bioscience facilities and discover our exceptional research laboratories, latest techologies and the talented people that work here to facilitate exploring and decoding living systems.
Address and map.
Earlham Institute
Norwich Research Park
Norwich, Norfolk
NR4 7UZ
UK
Have any questions?
We'll be happy to support you however you need, just get in touch with our organising team.
Open Day 2019 Team, training@earlham.ac.uk