Agri-Tech Innovations at Norwich Research Park
Agri-Tech Innovations in IoT in agriculture, remote sensing, and machine learning based crop analysis and growth prediction.
Public sector funding:
CropQuant: £112,500
SeedGerm: £92,500
AirSurf: £35,000
Grants:
CropQuant: NRP Translational funding, Eastern Agri-Tech, BBSRC Pathway
SeedGerm: NRP Translational funding, Syngenta industrial collaboration, EI/JIC innovation funding
AirSurf: EI IDG funding, G's Growers industrial collaboration, First Derivative industrial collaboration
Timescales:
Project 1: CropQuant
Start date: March 2016
End date: ongoing
Duration: ongoing
Project 2: SeedGerm
Start date: January 2016
End date: December 2017
Duration: Two years
Project 3: AirSurf
Start date: September 2016
End date: November 2017
Duration: One year and two months
The laboratory of Dr Ji Zhou.
Dr Zhou's team works across several areas of agricultural technology in order to deliver research innovations to support global food security and bioeconomic stability. Innovative technologies are applied to monitor crops and provide real-time information which can be delivered to farmers on the ground, helping them increase yields and reduce the impact of disease.
CropQuant.
CropQuant provides an automated and cost-effective crop monitoring and analysis platform for breeding, farming and crop research. The breeding version of CropQuant can be used to evaluate crop varieties and track the dynamics of crop and environmental interactions during the season. For farming and growing businesses, we developed the farming version which provides an affordable in-field solution to automate crop and yield monitoring (a $2.51 billion per year market worldwide). We also developed and integrated advanced remote sensing technologies into CropQuant workstations so that we can record key environmental factors constantly and gain insights into crop performance-related traits. The distributed (infield devices) and centralised (HPC or cloud-based servers) analytic software solutions can advise agricultural practitioners in terms of the dynamic performance of their crops, helping to provide better agricultural practices, crop management, and hence greater yields and improved food security.
CropQuant device extended.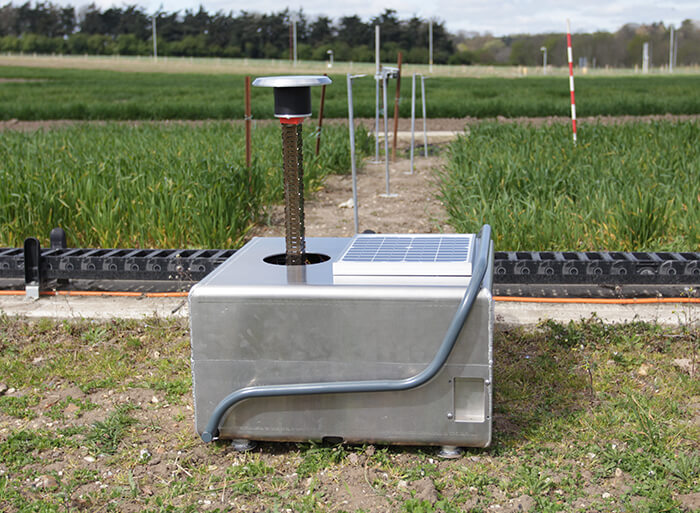 SeedGerm.
SeedGerm can routinely screen commercial seed lots required by seed companies, growers, insurance companies, or regulatory agencies to ensure the quality of seeds. Biologically, seed germination and seedling vigour can have close links to faster canopy closure, weed suppression, and increased crop yields. Hence, based on the large-scale screening results, seed lots are sold on the market with guaranteed germination rates and establishment performance. Seed technology, quality assurance such as seed certification, developing guidance on sowing density, and related insurance markets in total are over $1.6 billion per year, globally. We have developed the SeedGerm screening device and an associated software application for seed germination scoring and seedling vigour analyses. In close collaboration with bio-technology giant Syngenta, we are jointly developing an integrated solution for quantifying seed germination frequency (the performance and the effectiveness of seed enhancement processes) and seed vigour (the speed and uniformity of seedling emergence) for large-scale seed tests.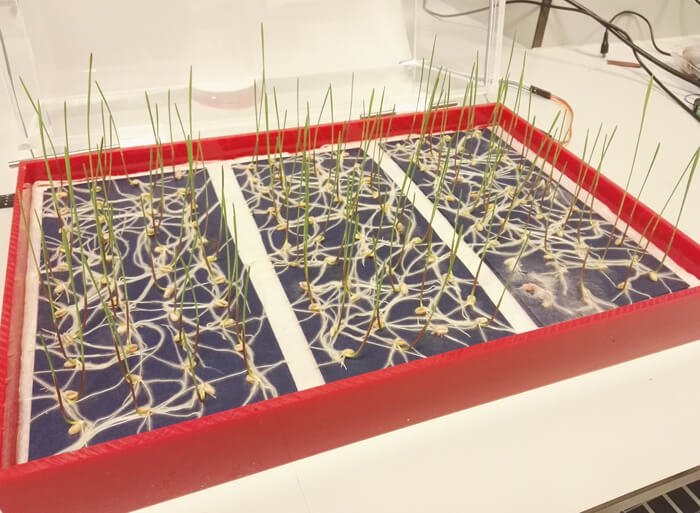 AirSurf.
Together with leading growers in the UK (i.e. G's Growers), local farmers and SG group at JIC, we have developed a cost-effective and automated field surveillance software solution to enable large-scale crop monitoring and trait analysis to effectively measure and cross-reference crop performance in different environments. AirSurf provides a multi-layer analytic platform using advanced geographically-referenced image analysis and computer vision to extract meaningful results from large crop data captured by UAVs and light aircraft. It can quantify crop growth and development at different levels dynamically, with relatively low costs. Correlating in-field remote sensors such as CropQuant with aerial imaging can cross-validate crop health and impacts of environmental stresses (e.g. water, heat) with increased confidence.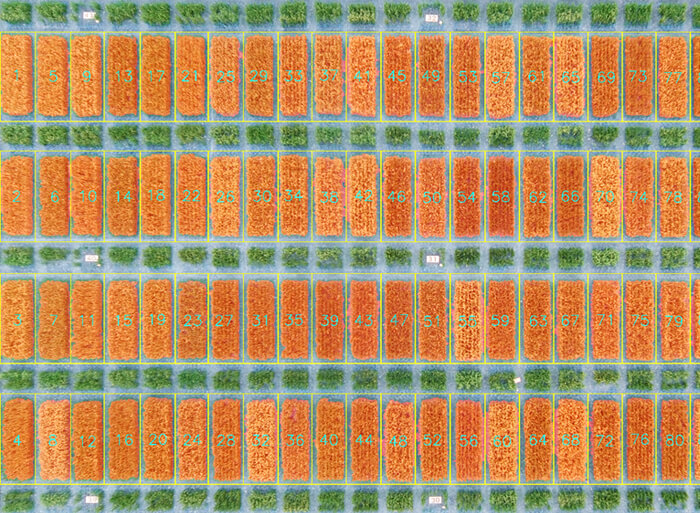 CropQuant: JIC (crop genetics, wheat germplasm, SG group), Intel (single-board computers, remote sensing technologies)
SeedGerm: JIC (crop genetics), JIC Penfield Lab, Syngenta Seeds (different crop species)
AirSurf: JIC (crop genetics, SG group), G's Growers (lettuce), First Derivative/Kx.
Through research into machine learning, image analysis and remote sensors, we are developing affordable technologies to address challenges faced by farmers, growers, the agri-tech sector, crop researchers and the seed industry. Strong collaboration with our industrial collaborators have been key to our success and future direction.
People working on the project.