Dhaval Patel
Senior Project Manager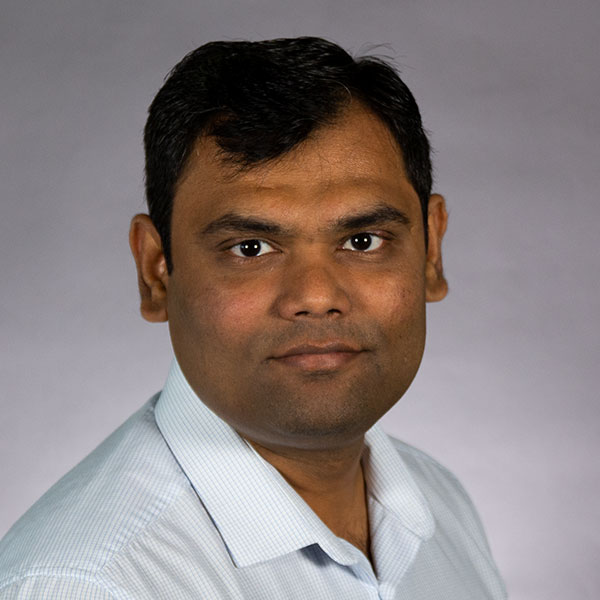 Dhaval is a Senior Project Manager within the Genomics Pipelines Group with primary responsibility of providing expert guidance to clients on drafting an optimum project plan with best strategy for their NGS projects. Dhaval also assists with Business Development, CRM and Marketing activities of the Genomics Pipelines Group.
Dhaval completed his PhD (Plant Sciences) from University of Nottingham in 2008 and has since worked as Post-Doctoral Scientist on cutting edge research projects at University of Leicester, University of Bristol and University of Warwick before joining as a Scientist for a Start-up Azotic technologies Ltd. During this period, he contributed towards publications in leading scientific journals, managed projects resulting in two patents and helped with commercialisation of technology whilst working with various stakeholders.
Working on cutting-edge science, innovative technologies and commercialisation of science inspired him to pursue an Executive MBA from Nottingham Business School from where he graduated in July'19. Dhaval is also a PRINCE2® qualified Project Manager.
Walker L, Boddington C, Jenkins DJ, Wang Y, Grønlund JT, Hulsmans J, Kumar S, Patel D, Moore J, Carter A, Samavedam S, Bonomo G, Hersh DS, Coruzzi GM, Burroughs NJ, Gifford ML (2017) ASPB 29(10):2393-2412
Patel D, Basu M, Hayes S, Majláth I, Hetherington FM, Tschaplinksi TJ, Franlin KA (2012) The Plant Journal 73(6):980-992
Franklin KA, Lee SH, Patel D, Kumar SV, Spartz AK, Gu C, Ye S, Yu P, Breen G, Cohen JD, Wigge PA, Gray WM (2011) PNAS 108(50):20231-20235
Bikard D, Patel D, Le Mette C, Giorgi V, Camilleri C, Bennett MJ, Loudet O (2009) Science 323(5914):623-626
Patel D, Franklin KA (2009) Plant Signalling and Behavior 4(7):577-579
Patel D, Swarup K, Sabri-Tabrizi M, Bennett M (2007) Comparative Biochemistry and Physiology Part A: Molecular & Integrative Physiology 146(4):S240