Federica Di Palma
Director of Science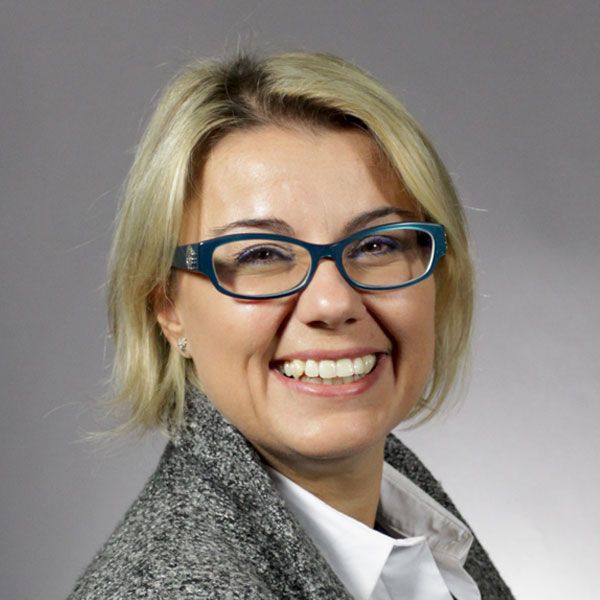 Prof Federica Di Palma (PI) is the former Director of Science at the Earlham Institute (EI), (and director of the BRIDGE Colombia network of researchers across the UK and Colombia).
While at EI Prof Di Palma led a number of research programmes aimed at understanding the evolution of complex traits and the regulatory processes underlying evolutionary change. Her research spans a wide variety of vertebrate species including mammals and cichlids. She is also interested in using this genomic information for understanding keys organisms important for food security as well as the conservation of threatened and endangered species.
She has also implemented several research programmes for countries on the DAC list aimed at building partnerships, generating genomic resources and delivering technical training events in genomics and informatics.
Prof Di Palma received her Ph.D. in Immunogenetics from the Institute for Animal Health and the University of Reading, and was subsequently awarded a Fogarty Fellowship from the National Institute of Deafness and Communication Disorders (NIH). She was at the Hubbard Centre for Genome Studies, University of New Hampshire, where she was a research scientist and manager of the genome centre with a focus on environmentally important species. Before moving to Norwich, she was at the Broad Institute of MIT and Harvard where she served as Assistant Director of Vertebrate Genome Biology, and remains a visiting scientist. Prof Di Palma holds honorary Professorship positions at the School of Biological Science and Norwich Medical School, University of East Anglia.
Following her role as Director of Science, Prof Di Palma took up a post as Professorial Fellow of Biodiversity at the University of East Anglia.
Honorary Professorship at the UEA School of Biological Science
Honorary Professorship at the UEA Norwich Medical School