The Ion Proton from Thermo Fisher Scientific is a sequencing-by-synthesis platform that doesn't rely on optical detection to determine sequence. Instead it relies on the emission of hydrogen ions during a nucleotide incorporation event on clonal DNA strands that are clustered on a bead in a microwell. The detection of hydrogen ions effectively means it is the world's most sensitive solid-state pH meter.
For more information on the Ion Proton you can refer to the Thermo Fisher Scientific website.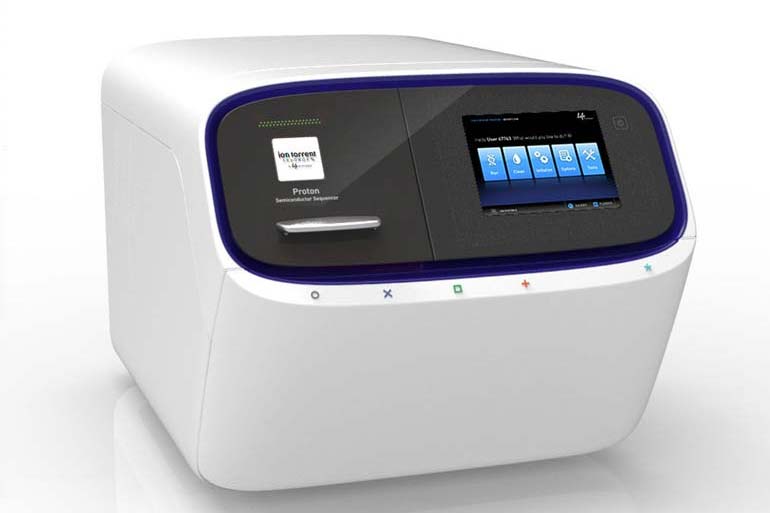 The Ion Proton is capable of generating data for RNA-Seq studies and exome capture studies but is often deployed as an amplicon sequencing system for gene panel testing or microbial genome sequencing and community profiling.
The Ion Proton is capable of 10Gb of output per run covering 60 million to 80 million reads of up to 200 base pairs in 2 to 4 hours.