Marisol Warthon-Medina
Business Development & Impact Officer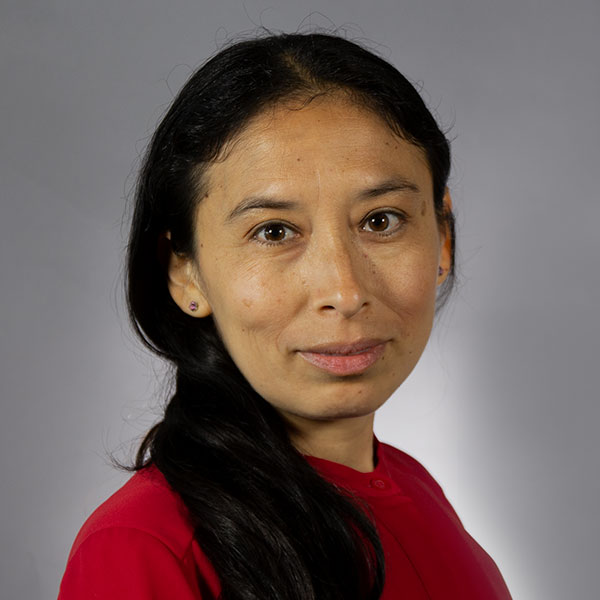 Marisol Warthon-Medina is a member of the Business Development and Impact Group at Earlham Institute (EI). The aim of the Business Development and Impact Group is to deliver the Institute's knowledge exchange and commercialization (KEC) strategy and support colleagues at EI in exploring funding opportunities. In addition, providing project management support for the translation of research to commercial application, including liaison with industrial partners; and administering projects through EI's Intellectual Property Management software system.
Marisol has managed several projects in Europe, Latin America, the Middle East and Africa, such as MRC-GCRF Eastern Mediterranean project set out to standardize food composition databases (FoodEXplorer) at Quadram Institute; Nutritools which was made up of 8 UK institutions at University of Leeds to support dietary assessment through access to validated dietary assessment tools; Zinc-Net which was made up of 28 EU country members, and EURRECA (European micronutrient recommendations aligned, funded by the European Commission FP6036196-2(FOOD)), which was made up of 35 partners from 18 countries at the University of Central Lancashire. Prior to this, she worked as a Vet consultant in Peru, and has been involved in the commercialization of maize production and the animal feed business.
Marisol is interested in the commercialisation of research and the demonstration of its impact. She has worked in Public Health Nutrition worldwide, performing research as well as presenting and training health professionals. Marisol initially trained in Veterinary Science in Peru with a view to utilising it in her family business, and then specialised in Human Nutrition in the UK. She studied undergraduate and Master degrees in Human Nutrition and Public Health with Sports at London Metropolitan University, followed by her doctoral study in Nutritional Sciences at the University of Central Lancashire, and is a registered Public Health nutritionist.
Fernández-Cao JC, Warthon-Medina M, Moran VH, Arija V, Doepking C, Serra-Majem L, Lowe, NM (2019) Nutrients 11(5):1027
Warthon-Medina M, Hooson J, Hancock N, Alwan NA, Ness A, Wark PA, Margetts B, Robinson S, Steer T, Page P, Finglas P, Key T, Roe M, Amoutzopoulos B, Greenwood DC, Cade JE (2017) The Lancet 390(3):S94
Cade JE, Warthon-Medina M, Albar S, Alwan NA, Ness A, Roe M et al (2017) BMC Medicine 15(1):202
Warthon-Medina M, Qualter P, Zavaleta N, Dillon S, Lazarte F, Lowe NM (2015) Nutrients 7(8):6606-27
Warthon-Medina M, Moran VH, Stammers AL, Dillon S, Qualter P, Nissensohn M, Serra-Majem L, Lowe NM (2015) European Journal of Clinical Nutrition (ECJN) 69:649-661
• Obtained staff mobility award from the University of Central Lancashire and the University of Leeds to work in Italy, Peru, and Sweden (2018)
• Secured grant from Funds for Women Graduates (FfWG) (£5K) (July 2012) http://www.ffwg.org.uk/grant-holders.html
• Won scholarship competition to pursue studies in London (August 2003)