Genome conferences at Norwich Research Park will raise city's international scientific profile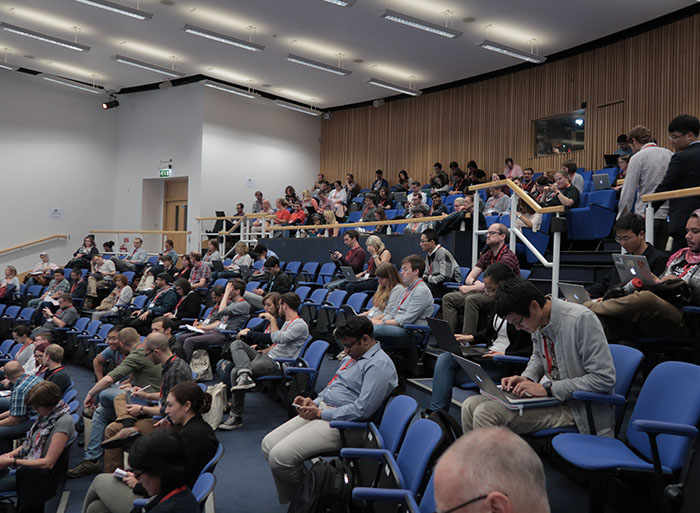 Hundreds of the world's leading bioscientists and researchers are gathering in Norwich this week, coinciding with a major review of the country's £64bn life sciences sector. Findings from that review, to be presented today by geneticist Sir John Bell, will include recommendations for the future growth of the sector which will inform the government's Industrial Strategy.
Life sciences is a major strength of the East Anglian economy, underlined by the fact that Norwich is hosting the first Genome 10K conference to be held outside the US. Combined with the Genome Science 2017 conference, it will present the latest research and technological developments in genomics.
Running from Tuesday to Friday, the conferences have been organised by the Earlham Institute under the leadership of director of science, Prof Federica Di Palma and will take place at the John Innes Conference Centre at Norwich Research Park.
Prof Di Palma, also a professor of biology and medicine at UEA, said: "Bringing these two conferences together will open so many opportunities for development of collaborations, advancement of genomics and informatics technologies and we are proud to have been offered the opportunity to host these prominent conferences."
Dr Sally Ann Forsyth, chief executive of Norwich Research Park, said: "We are delighted the first UK Genome 10K conference is being held at Norwich Research Park. It is recognition of the world-class research taking place across the park."
A government-led science and innovation audit is currently under way in the East of England, investigating four themes: ICT, life sciences, agri-tech, and advanced manufacturing and materials.
Of the eight strategic research institutes making up the Bio-
technology and Biological Science Research Council (BBSRC), three are located on Norwich Research Park. In April the Earlham Institute received £26.6m from the BBSRC to support genomic research, while the John Innes Centre received nearly £78m.
More than £100m a year is already invested in research at Norwich Research Park, one of Europe's biggest life sciences hubs, supporting 3,000 jobs.
More than 300 delegates from 44 nations will attend the Genome 10K conference. Norfolk County Council is supporting the event.