The world's largest SGI UV 300 installation for Life Sciences, with one of the largest Intel® SSD for PCIe*deployments worldwide, our new supercomputing platform gives us access to the next-generation of SGI's UV technology for genomics.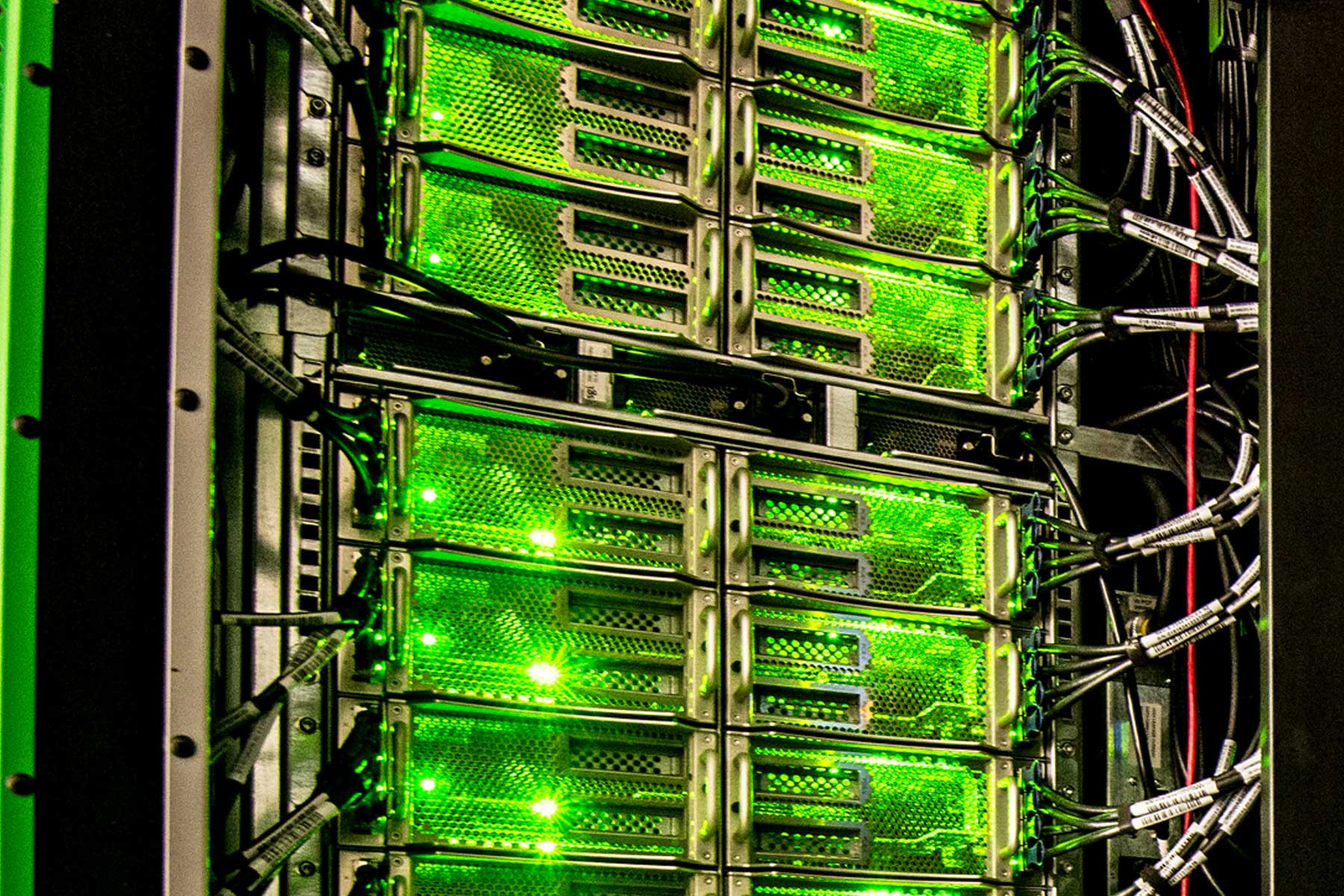 Our new platform comprises two SGI UV 300 systems totalling 24 terabytes (TB) of shared-memory, 512 Intel® Xeon® Processor E7 V3 cores and 64TB of Intel® P3700 SSDs with NVMe* storage technology. Each SGI UV 300 flash memory solution features 12TB of shared-memory with 7th generation SGI NUMAlink® ASIC technology, scaling up to 64 TB of global addressable memory as a single system.
This enables us to store, categorise and analyse more genomic data in less time for decoding living systems and answering crucial biological questions.

Paired with flash storage, the combined 24TB SGI UV 300 supercomputers can increase processing speeds of heavy workloads in scientific research by 80 percent. This combination of leading-edge technology allows our researchers to benefit from the faster processing capabilities of the SGI UV 300, providing an extraordinarily powerful platform for genomics analysis.
In particular, the system will dramatically reduce the time to perform large genome assembly that our researchers specialise in, as well as the analysis of wheat genotype and phenotype data generated by the Seeds of Discovery programme. We will use the pioneering SGI HPC technology to enable faster analysis of complex genomes which require both large memory and fast processing capabilities, providing a powerful boost to our research projects. This will include sequencing and assembling multiple lines of wheat with the Institute's 'w2rap' assembly software - developed by the Algorithm Development team led by Bernardo Clavijo.
The new technology will also be used to aid the development of novel analysis techniques for data integration, by taking advantage of the larger, faster memory-per-core specifications of the system and its accelerated I/O capabilities from the NVMe SSDs. This will provide significant speedup of data movement between the hardware and our genome analysis software.