National Capability in Genomics.
The BBSRC National Capability in Genomics is supported by the Genomics Pipelines Group at EI. Recognising that the infrastructure to deliver high-throughput genomics projects extends beyond a well equipped lab, the National Capability in Genomics is backed by some of the most capable HPC systems installed in the UK.
The National Capability was established with four guiding objectives:
Provide an effective next-generation sequencing capability and state-of-the-art computing facility

Operate a competitive facility focused on service quality to allow BBSRC and other UK bioscience researchers to work with EI to deliver world-class research that is aligned with BBSRC strategic priorities

Generate scientific impact by developing and providing cutting edge laboratory protocols and access to the latest technologies

Be a national resource for responding to emergencies and provide surveillance capability where genomics or bioinformatics expertise is required, e.g. in the event of a pathogen outbreak


Advantages of using the National Capability in Genomics at EI
Unlike many other academic core facilities, the National Capability in Genomics is staffed by dedicated scientists. We are not split between our own research, and working on behalf of our collaborators and customers, all our attention is on the researchers who use our service. Very few sequencing centres have our level of experience with non-model organisms and we are familiar working with data from highly polyploid plants, straightforward diploid model organisms, bacterial and fungal genomes, and endangered species.
The National Capability in Genomics is organised by a dedicated project management team lead by Chris Watkins. Lab operations are overseen by David Baker, Leah Clissold and Darren Heavens and the bioinformatics team is headed by Jay Moore. Daniel Swan oversees the Genomics Pipelines Group and Tim Stitt leads the Scientific Computing Group. Together we can provide everything from advice on project strategy, experimental design to maximise the power of your studies, appropriate technology selection; through to full bioinformatics services from de novo assembly to resequencing, community profiling, epigenetic studies and a full range of transcriptomic analyses.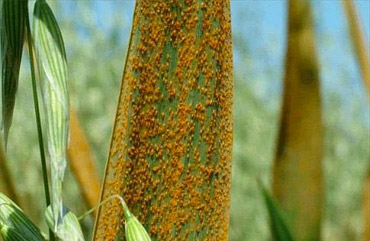 Wheat
Our most high-profile work underpins crop research. We have been involved in the International Wheat Genome Sequencing Consortium effort to generate a chromosome based draft sequence of the bread wheat genome (Science, 2014) and we have been involved in genotyping hundreds of exome captures and looking for diversity in wheat as part of the WHEALBI consortium. We have delivered new lab protocols for library preparation that underlie the TGACv1 release of the Chinese Spring wheat genome assembly (Heavens, 2015). The group has also worked with the UK Barley Genome Sequencing Consortium, sequencing minimum tiling paths from BAC libraries for genome assembly as well as processing exome captures of barley lines.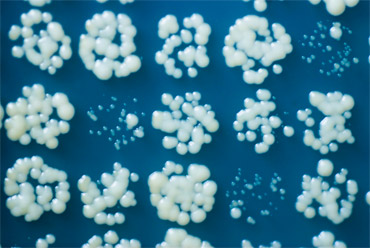 Yeast cultures
We have been working to genomically characterise the industrially and historically important National Collection of Yeast Cultures. A 48 strain pilot project was completed in 2015. The ability to marry a strain collection with detailed genomic information allows researchers to maximise the potential of a collection. The work is delivered by pipelines that were originally designed to support crop genome assemblies.
Ash dieback
We have also been working on the problem of ash dieback disease for some time with the BBSRC funded Nornex project. The group has generated sequence data for 20 isolates of the Hymenoscyphus fraxineus fungal pathogen as well as two ash trees - one susceptible to the disease, and one resistant. The same underlying techniques for sequencing were used, a combination of paired-end Illumina sequencing, followed by long mate-pair libraries to improve the contiguity of assemblies. We also generated RNA-Seq data that has been used to identify molecular markers for tolerance to the dieback disease.
We also work on many vertebrate genomes from black-footed ferrets, cichlids, koalas to endangered species such as the Mauritian Pink Pigeon. We even sequence human DNA too.
Interested in using our technology?
If you're working with a new synthetic biology chassis and are looking for cost-effective ways of generating a genome reference please contact us.
EI Projects Team, projects@earlham.ac.uk
If you are submitting a BBSRC grant application with sequencing as part of the proposal, then there is a requirement to also submit a Technical Assessment Form. Please complete part A of the form and email to projects@earlham.ac.uk at least 4 weeks in advance of the grant deadline.
You can download the form below.