Strategically funded by the Biotechnology and Biological Sciences Research Council (BBSRC), part of UKRI.

The ambition
Cellular Genomics is our research programme to investigate the impact of genomic and transcriptomic variation at the cellular level in plants and animals.
The outcomes of this programme will help us understand how individual cells respond to developmental cues and adapt to environmental factors.
---
The cell is the fundamental unit of biology. Within multicellular organisms - be they plant, animal, or human - cells can display enormous functional diversity.
This diversity exists both between tissues but also within the same tissues, highlighting distinct roles that, together, underpin overall health and development.
Although genomic (or somatic) variation between cells of an organism has often been associated with disorders and diseases - for example, it is a hallmark of cancers - it is a phenomenon that occurs naturally in healthy cells and is fundamental to normal development and in reacting to the environment.
The diversity of cell function reflects distinct "molecular cell identities", emerging from variation in the genomes of each cell, how they are regulated, and the genes they express. Incorporating a cellular perspective into functional genomics experiments is therefore key to unravel how variation in sequence and regulation of the genome within an organism can contribute to its overall function and phenotype.
The Earlham Institute has pioneered single-cell genomics approaches through its previous BBSRC-funded programmes and National Capability in Genomics and Single Cell Analysis, enabling unprecedented resolution and throughput in the exploration of molecular cellular identity in model systems.
Through a state-of-the-art single-cell omics platform, supported by significant investment from BBSRC, the Institute will enhance and scale these methods to characterise functional implications of cellular heterogeneity - especially in non-model systems. 
The Cellular Genomics research programme is multidisciplinary and highly collaborative. It fosters a diverse and inclusive environment that brings together bioinformaticians, data scientists, mathematicians, system biologists, plant scientists, microbiologists, molecular biologists, genome biologists, evolutionary geneticists and two National Bioscience Research Infrastructures, all working together towards a common set of objectives. 
This programme will ensure the Earlham Institute remains a leader in the field of single-cell developments for non-model organisms, plants, and animals - going beyond cell-type classification and delivering novel approaches for scalable cellular functional genomics underpinned by advanced data science approaches. 
Our programme of work consists of three key areas: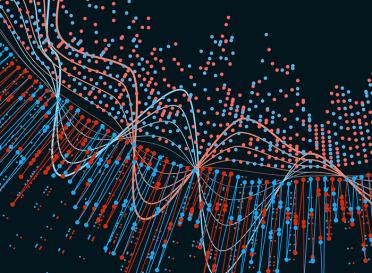 Data Science for Cellular Genomics
Developing data standards, workflows, infrastructure and methods to enable interpretation, sharing, reuse, and integration of single-cell datasets.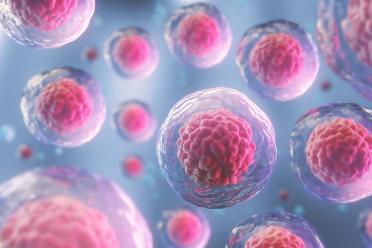 Consequences of somatic mutations on traits
Characterising the impact of somatic variation in healthy organisms on gene regulation and phenotype, providing a baseline for diseases studies.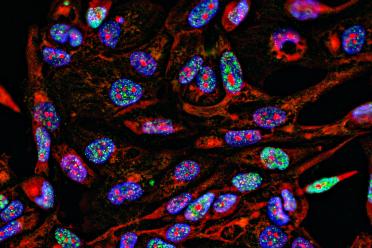 Cell-type specific transcriptional changes during development and upon stress
Revealing how cell expression heterogeneity contributes to cellular and organismal responses to environmental change.
The Cellular Genomics strategic research programme builds on existing Earlham Institute expertise in data science, bioinformatics, and single-cell analysis to investigate the impact of genomic and transcriptomic heterogeneity in healthy plants and animals. 
This programme will help to develop climate- and pathogen-resilient crops and farmed animals by characterising the genes associated with these traits - which are often associated with specific cell-types - and collaborating with breeders to translate these discoveries into new elite strains.
Cellular Genomics will make important contributions to the understanding of healthy ageing. Investigating the origins and consequences of somatic variation is essential to understand ageing and our related dietary studies will enable new developments and interventions.
Scientists working on the programme will continue to innovate in data science and data management. Promoting FAIR data access principles, along with the provision of data brokering tools and novel metadata standards, Cellular Genomics will establish new protocols for data standards and data sharing.
The programme will also see the development and dissemination of new pipelines, technology, and software, as well as the delivery of advanced training courses to upskill the research community in data science and cellular genomics.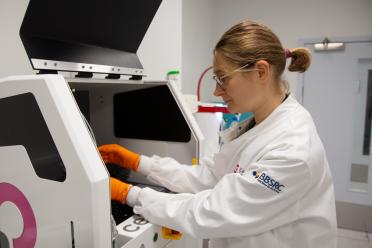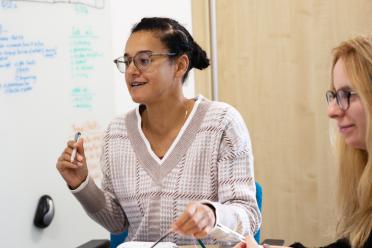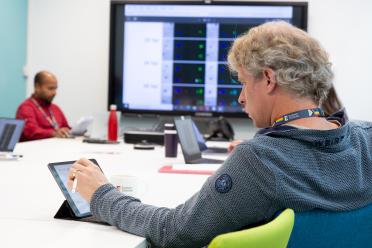 Expertise and collaboration
The Cellular Genomics strategic programme will explore high-resolution, data-driven investigations of the impact of cellular heterogeneity on cell, organ, and whole-organism biology. 
This is made possible thanks to the National Bioscience Research Infrastructures at the Institute - Transformative Genomics and the Earlham Biofoundry - which address the needs for affordable single-cell sequencing at the highest technical standards and provide standards for sharing sequencing data and associated metadata.
As well as the internal infrastructure and expertise, we will collaborate with The Alan Turing Institute, UK Health Security Agency, and the Sainsbury Laboratory at the University of Cambridge - bringing expertise in machine learning approaches, mathematical modelling, and bioinformatics - as well as breeding and technology leaders including WorldFish, PacBio, and Oxford Nanopore Technologies.
Interested in joining the programme or finding out more?
Please get in touch with the Cellular Genomics programme lead and project manager, Wilfried Haerty and Maria Derkacheva  respectively, or use the Contact Us form.