Governance.
The board receives recommendations from two committees. The Finance, Resources and Audit Committee (FRAC) has responsibility for overseeing the areas of audit; financial reporting; regulatory compliance; corporate governance, internal systems and controls (including the integrity of financial controls) and human resources, whilst the Remuneration Committee is responsible for remuneration matters. We produce an annual report with supporting financial figures in line with our legal requirements.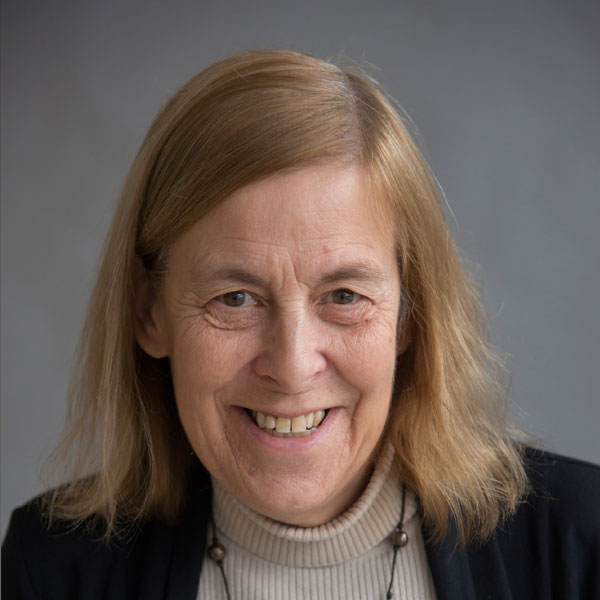 Chair of the Board: Professor Dame Janet Thornton
A world renowned scientific leader whose early career was rooted in structural biology, Professor Dame Janet Thornton is widely credited, alongside others, with the establishment of a new scientific field of Bioinformatics. She holds an undergraduate degree in physics from the University of Nottingham and a PhD from the UK National Institute for Medical Research. After postdoctoral research at Oxford University, Janet took up a joint professorship at University College London and held the prestigious Bernal Chair in the Crystallography Department at Birkbeck College. Janet was Director of EMBL's European Bioinformatics Institute in Hinxton, Cambridge from 2001 - 2015, was awarded a CBE in 2000 and a DBE for services to bioinformatics in 2012. Janet is a Fellow of the Royal Society, a Fellow of the Academy of Medical Sciences and a member of the European Molecular Biology Organisation as well as the foreign association of the US National Academy of Sciences. Since July 2015 Janet has been a research group leader at EMBL-EBI, her group's research being in the area of protein structure, function and evolution. Janet combines her research with many advisory roles, including those of Council Member of both the Royal Society and the European Research Council.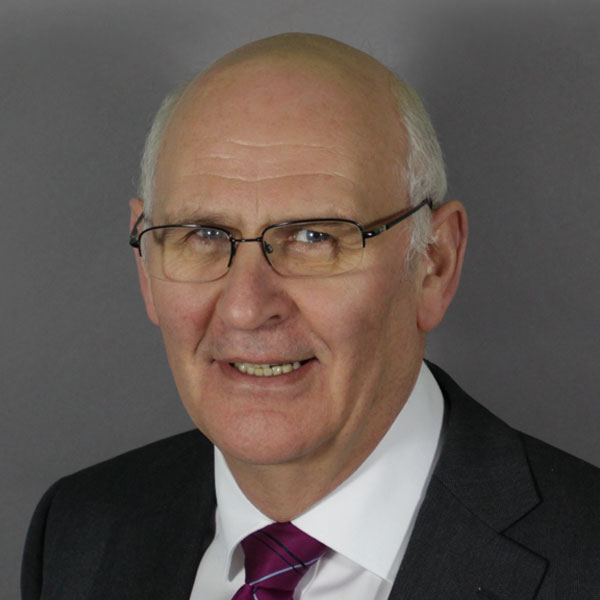 Dr Alasdair Macnab FCMA CGMA
Dr Alasdair Macnab FCMA CGMA was Executive Director of Corporate Services, Royal Botanic Garden Edinburgh for 18 years until January 2018 and prior to that he served for 24 years as a commissioned officer in the Royal Air Force. He currently works with the Norwich Business School, University of East Anglia. Alasdair has published a number of practitioner and academic articles on outcome costing/budgeting in the public sector. Consequently, he is frequently asked to present to undergraduate and postgraduate classes at a number of universities in UK and abroad. He is currently advising the Government of Malaysia on the implementation of their outcome budgeting process. Alasdair serves on the Chartered Institute of Management Accountants Council and recently has been appointed to the Chartered Global Management Accountant's Examinations Board. More recently he served on their Research and Development Panel and Thought Leadership Committee for some 11 years in total. Alasdair is an experienced board member having served on a number of public sector boards in Scotland, notably he chaired the Scottish Steering Board for Shared Services in Procurement.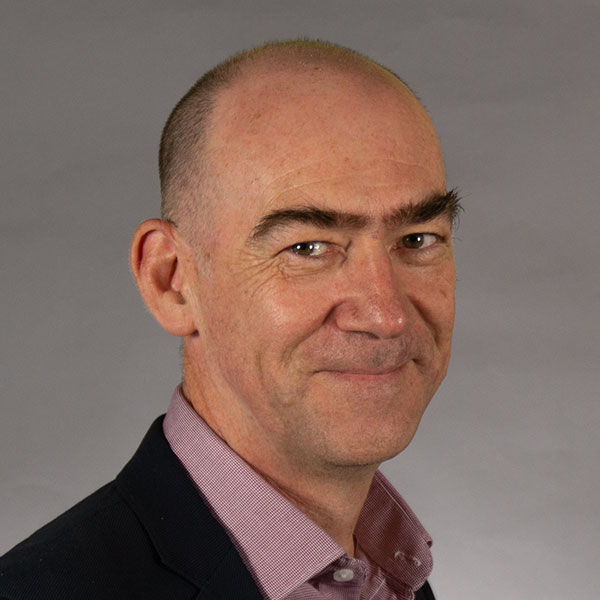 Professor Peter Holland FRS
Peter Holland is Linacre Professor of Zoology at the University of Oxford, where he was also Head of Department 2011-2016. He moved to this post in 2002 after posts at the University of Reading and University of Oxford and PhD research at the MRC National Institute for Medical Research. Peter's research interests centre on comparative genomics and evolutionary developmental biology, with focus on complex gene superclasses especially homeobox genes. He also has a commitment to early career researchers and to public engagement with science. He participated in genome analysis for amphioxus, honeybee, butterflies, oyster, gar and tapeworms, contributing to efforts to extract maximal biological insights from sequence data, and was the UK member of an NIH advisory committee on genome sequencing. He has been an active member of several Boards of Trustees, including the Marine Biological Association where he also chaired the Research Committee and a Science Advisory Panel. He was elected FRS in 2003, and has received awards from the Genetics Society, Zoological Society, Linnean Society, St Petersburg Society of Naturalists and de Snoo Foundation.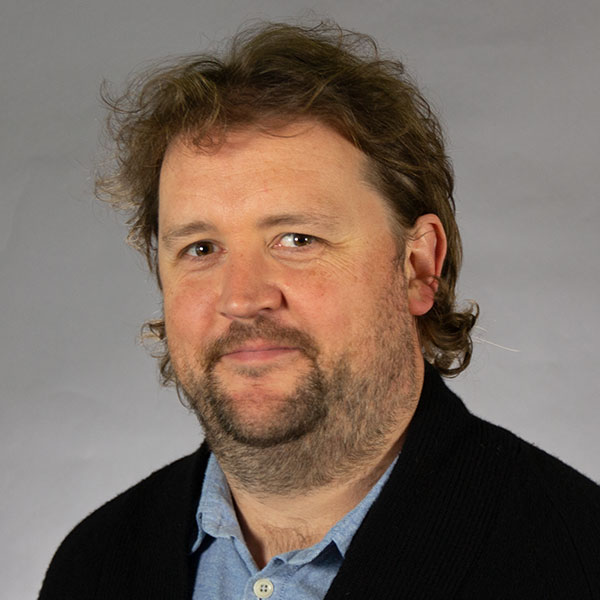 Professor Thomas Richards
Thomas Richards is Professor of Evolutionary Genomics at the University of Exeter and a Royal Society University Research Fellow. Tom was an Undergraduate student studying Human Sciences at University College London and conducted his D.Phil. studies between the University of Oxford and the Natural History Museum, London. He was previously a Fellow of the Canadian Institute for Advanced Research Integrative Microbial Biodiversity program, part of the EMBO Young Investigator Program and a Leverhulme Early Career Fellow. In 2017 Tom was a Miller Visiting Professor at the University of California, Berkeley. He has received several research prizes for his work including the Hutner Prize from the International Society of the Protistology, the Berkeley Award from the British Mycology Society, the Society for Experimental Biology President's Medal for Cell Biology, and in 2014 he received a Philip Leverhulme Award for Bioscience. He currently holds an ERC consolidator grant.
Tom's research is concerned with the diversity and evolution of the eukaryotic form, especially microbial forms. Over 1.5 billion years ago the most important evolutionary transition in the history of life occurred, leading to complex/compartmentalized cellular forms -the eukaryotes. The aim of Tom's research is to understand the evolution and diversification of this form.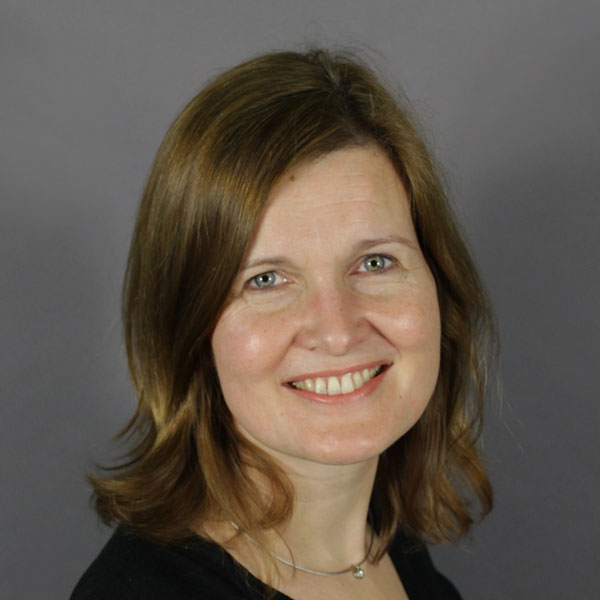 Andrea Finegan, MBA
Andrea Finegan has 25 years' experience in finance and investments covering lending, investing and advisory roles, with the last 18 years spent in investment management covering both acquistions and asset management. Ms Finegan started her career at Deutsche Bank in the project finance department in London and Frankfurt, moving on to Barclays Capital where she advised both private and public sector clients. Since then she has been working on the client side working for investment managers including Greencoat Capital, ING and Climate Change Capital. Ms Finegan holds a number of commercial non-executive directorships and is a Fellow of the Institute of Directors as well as a member of the UEA Enterprise Fund investment committee. She teaches a postgraduate module in finance at the Norwich Business School and is a member of the Finance, Resources & Audit Committee and the Remuneration Committee at the Earlham Institute.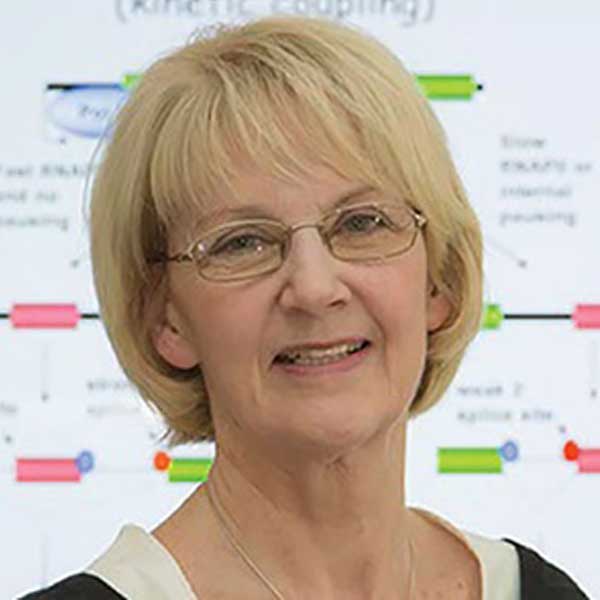 Professor Jean Beggs, CBE, FRS
Jean Beggs is Professor of Molecular Biology in the Wellcome Centre for Cell Biology at the University of Edinburgh. She graduated BSc and PhD in Biochemistry at Glasgow University. She was a postdoctoral researcher at the University of Edinburgh and then at the Plant Breeding Institute, Cambridge, UK. During this time she cloned the yeast 2 micron plasmid and developed a highly efficient method for gene cloning in Saccharomyces cerevisiae, facilitating the development of yeast molecular genetics. She became a lecturer at Imperial College, London, then a Royal Society Research Fellow and Professor at the University of Edinburgh. In the meantime, her research turned to investigating the mechanism and regulation of pre-mRNA splicing (the removal of introns from RNA copies of genes), combining biochemical, molecular genetic and systems biology approaches. Her lab now studies functional links between splicing, transcription and chromatin. She is a Wellcome Trust Senior Investigator, a Fellow of the Royal Society and an EMBO Member. She has served as Vice President for Life Sciences of the Royal Society of Edinburgh and is currently serving a second term on the Council of the Royal Society. She was awarded the Gabor Medal of the Royal Society, the Novartis Medal of the UK Biochemical Society, and a CBE for services to science.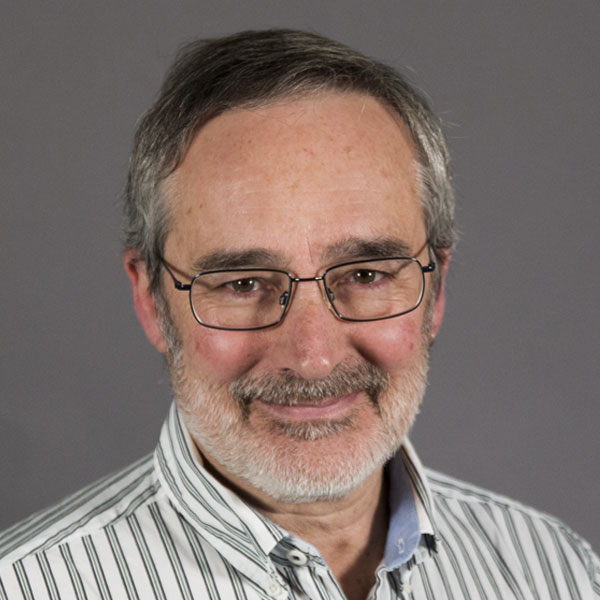 Professor Ed Louis, PhD, FRSB
Ed uses genomics to study fundamental processes in yeast and parasites. A degree in Biology and Mathematics at Clarkson University was followed by a PhD in Genetics at the University of California at Berkeley, as a National Science Foundation Fellow, where he studied the genetics of complex HLA associated diseases. He moved into yeast as a model system at Brandeis University as an American Cancer Society Fellow. As part of the reverse brain drain he joined the Weatherall Institute of Molecular Medicine in Oxford, as a Wellcome Trust Senior Research Fellow. There he was an integral part of the yeast genome project, the first eukaryotic genome sequenced. This was followed by a Lectureship in Biochemistry at Oxford, Professorships in Genetics at Leicester and Biology at Nottingham with a return to Leicester to study the genetics of complex traits in yeast, coming full circle with his PhD studies. Ed chairs the Board of Trustees for the Frozen Ark charity and serves and/or served on several national (BBSRC, the Royal Society, and Microbiology Society) and international (French ANR, Portuguese FCT, Danish and Irish) research committees, review committees and editorial boards. He also organises comparative genomics meetings for EMBO and the Microbiology Society.
Finance resources and audit committee are responsible for oversight of the areas of audit; financial reporting; regulatory compliance; corporate governance, internal systems and controls (including the integrity of financial controls) within EI. FRAC reports to EI's Board, making recommendations for Board consideration where necessary.
EI's Remuneration Committee is responsible for advising on the remuneration of Trustee Directors and policy on executive pay and performance packages. It reports to the Board and is composed of three Trustee Directors representing the scientific, commercial and legal expertise.
3960+ citations to EI scientific papers to date
31 active competitive grants
126 publications to date
86 employees at end of March 2016
18 visiting workers in year, 4 PhD students, 2 year in industry
78% of staff that said it was a great place to work
260 delegates trained in computational biology
1638 people reached via our public engagement programme
Over 1,000,000 people reached in our wheat data release
Annual reports and accounts.
Earham Institute is a charitable company limited by guarantee.
Charity number: 1136213, Company number: 06855533
Our charitable aim is to undertake and promote research relating to genomes and the genomic function of organisms, by carrying out the following activities:
Generate and analyse genome sequences for the full range of living organisms
Generate, record and store genome sequences, depositing in public databases
Research how genomic function and variation may be exploited for the public benefit
Develop and exploit technologies to identify and measure genomes and genomics products
Develop bioinformatics: analysing, interpreting and exploiting genomic data
Training those engaged in or associated with genomics, genome biology, bioinformatics and related subjects.
Visit our charity commission page for further information.
Earlham Institute was established by the Biotechnology and Biological Sciences Research Council (BBSRC) in partnership with the East of England Development Agency, Norfolk County Council, South Norfolk Council, Norwich City Council and the Greater Norwich Development Partnership.
We work closely with our corporate members including BBSRC, The University of East Anglia (UEA) and our chair (ex-officio role).
EI also has two patrons, the Norfolk Local Authorities, who is represented by Mr David Dukes and Department of Business, Energy and Industrial Strategy represented by Mr Tim Sommins.
Norwich Research Park.
We are a Norwich Research Park partner. Situated on a campus that stretches across 1 kilometre, the Norwich Research Park is a world leading location for research, innovation and business, and the home of six partner organisations: Earlham Institute, John Innes Centre, The Sainsbury Laboratory, the Institute of Food Research, the Norfolk and Norwich University Hospital and the University of East Anglia.