Impact through Policy Advocacy.
We work hard to ensure our research and innovation achieves the deepest and widest impact, which includes stimulating public debate and contributing to evidence-based policy.
We engage with policy makers at all levels of government and across the political spectrum to exchange knowledge and inform public policy decisions.
From COVID-19 testing or new breeding techniques for crops through to the impact of climate change on genetic diversity, the best contemporary public policy decisions reflect the latest scientific analysis. We help policy makers understand the science and use evidence from our research to inform the development of policy.
It is important for our scientists to understand how their research can be useful to policy makers and how to present their findings and analysis to achieve maximum policy impact.
Evidence-based science is a more legitimate and longer-lasting foundation for policy decisions than conjecture, perception, or opinion. Enabling policy makers to translate science into sound policy decisions can be challenging, especially when there are multiple interests competing for their attention.
Maintaining a close watch on legislative decisions in the pipeline and engaging regularly with civil servants, politicians and policy stakeholders are important aspects of the Earlham Institute's public affairs work.
In summer 2018, the European Court of Justice (ECJ) ruled that organisms obtained by genome-editing techniques should be subject to the same regulations as genetically-modified organisms (GMOs) that contain foreign DNA.
In response, 14 countries - including the US, Canada, Brazil and Australia - issued a statement via the World Trade Organisation (WTO) advocating for functional, risk-based regulatory approaches that encourage innovation.
They warned that, without international alignment, differing‌ ‌regulatory oversights would impose barriers to global trade. The statement sent a strong message to governments about the need for innovative agricultural technologies to address urgent global challenges, such as food security and climate change.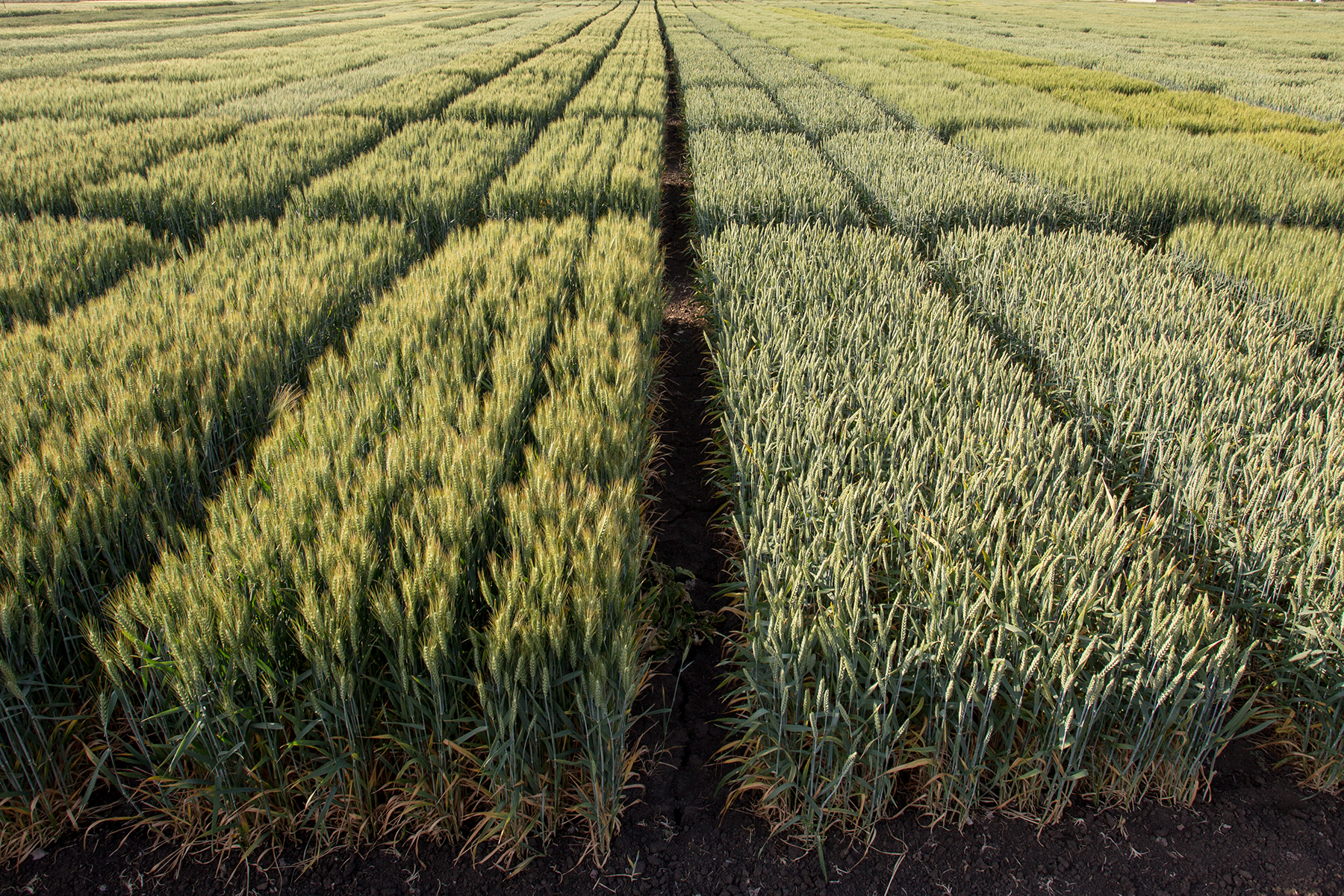 The Earlham Institute has advocated publicly for a change in the regulation of new plant breeding techniques to enable the commercial application of gene editing for agricultural purposes. Our work has included lobbying parliamentarians and ministers (both collaboratively and unilaterally), contributing expert analysis to the Science and Technology Select Committee, and responding to Government consultations, including the National Food Strategy.
In July 2020, we joined colleagues across the Norwich Research Park to support an amendment to the Agriculture Bill to allow gene editing. We briefed parliamentarians and helped to generate strong cross-party support. In response to the debate, the Government announced it would bring forward a wider public consultation on gene editing for agricultural purposes.
The Institute submitted its response to this policy consultation and worked collaboratively with other organisations to generate feedback based on scientific evidence. We continue to press for primary legislation to establish a modernised regulatory regime that ensures the safe and appropriate use of new breeding techniques in crop science.
In April 2021 the European Commission announced a review of the way the Genetically Modified Organisms Directive is applied. The cumulative impact of our and others' lobbying for a change of regulation in the UK may have far-reaching consequences across Europe.
Following the conclusion of a public consultation on gene editing in 2021 the UK Government published plans for how it will support UK scientists to unlock the potential benefits of Gene Editing. The Earlham Institute warned that the announcement did not go far enough, given the urgent issues of climate change and biodiversity loss.
In January 2022, the Department for Environment, Food and Rural Affairs put into place new rules to make it easier for plant scientists to develop more nutritious and resilient crops with less pesticide use - working towards delivering climate change and biodiversity goals.
In response to the new legislation simplifying rules around UK gene editing plant research, Synthetic Biology Group Leader Dr Nicola Patron at the Earlham Institute based on Norwich Research Park, comments: "At the Earlham Institute, we use gene editing to investigate the function of genes and to develop plant traits that aim to improve the sustainability of agriculture. Field trials are an essential part of the research process, and we welcome DEFRA's announcement that promises to make this process more accessible.
Read More
Jan 2022
New legislation granted to progress plant gene editing in UK
Jan 2022
UK Parliament POSTnote on genome edited food crops
Sept 2021
'Unlocking power of gene editing to protect the natural environment' - the Earlham Institute comments
Jan 2021
Gene editing: why scientists need to be part of the conversation
Nov 2020
Five reasons why gene editing is good for the UK
Jun 2020
Advancing gene edited crops is crucial for the UK economy & global food security
May 2019
In 2018 the Earlham Institute provided written and oral evidence to the House of Commons Science and Technology Select Committee enquiry 'Balance and Effectiveness of Research and Innovation Spending'. The Committee included in their 2019 report our advocacy about the mismatch between revenue and capital funding – often referred to as the "batteries not included" issue.
In 2020, the Committee followed up the report with a new enquiry, 'A New UK Research Funding Agency'. Again, the Earlham Institute provided written evidence and was pleased to see many of the issues we raised reflected in the Committee's report. The new Advanced Research and Invention Agency Bill, which sets the legislative framework for the new science funding agency known as ARIA, is going through Parliament at the moment. Its origins can be traced back to the Committee's policy advice on science funding.
In March 2020, we wrote to the newly appointed Science Minister to make the case for investment in centres of science excellence, such as the Norwich Research Park, and for diversifying funding from the golden triangle to unlock regional economic growth.
In late 2020, in response to advocacy from us and others calling for an increase in the funding for core science research, the Spending Review announced an uplift in the science budget and a multiyear settlement for UKRI: £450 million in 2021-22 to support Government priorities, drive the development of innovative ways to build new science capability and support the whole research and innovation ecosystem. By 2023-24 the government will be investing £1.4 billion more per year in core funding for its world-leading research base.
In early 2021, the Institute lobbied ministers to prevent the cost of membership of Horizon Europe being taken from the existing science budget. We mobilised the support of interested MPs who raised our concerns with ministerial colleagues at the highest level. We were pleased when the Government announced additional funding to cover Horizon costs.
If you would like to discuss more about our impact on policy, please contact us. This area of work is led by Saskia Hervey, Head of Public Affairs, who's role is to support the development of evidence-based policy by making research expertise more accessible to all our stakeholders including those in government and Parliament.