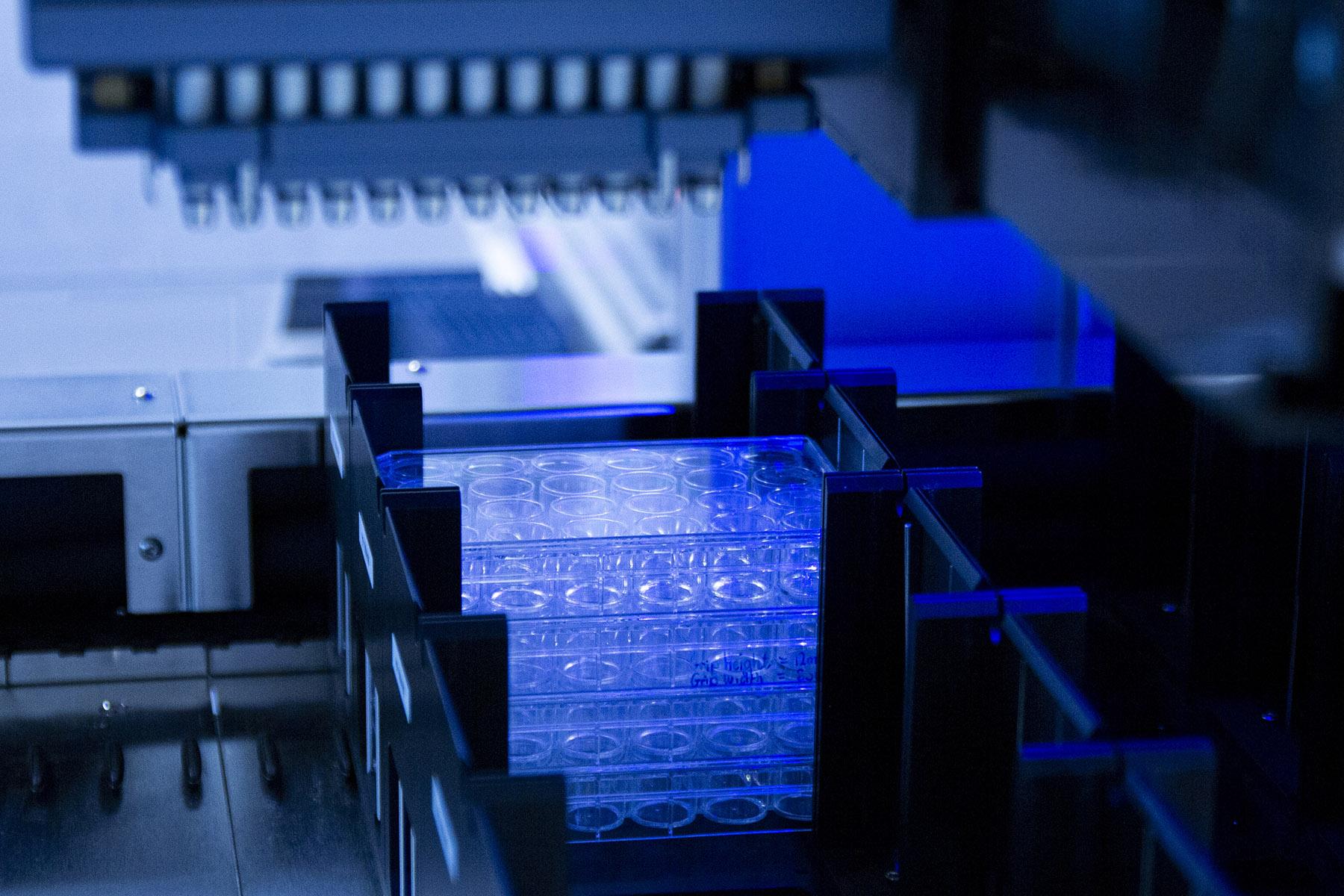 Working with us
We welcome all enquiries from academia and industry. We would be happy to provide our expertise and facilities for the development of customized workflows or automation training.
To request more information and scientific or technical support, or quotes for services or grant applications, please contact us.

Accessing technical expertise
The Earlham Biofoundry is a resource for the UK biology and biotechnology communities, providing a platform to undertake large-scale projects.
We house suites of laboratory automation that, together with our expertise in large-scale experimentation and synthetic biology, can be applied to numerous molecular and microbiological workflows.
Synthetic Biology applies engineering principles such as standardisation and modularisation to biological sciences through the application of iterative design-build-test-learn cycles. The standardisation of biological components and reactions allows experimental workflows to be automated.
This offers the potential to revolutionise the speed and scale of research, increasing accuracy and allowing miniaturisation to reduce costs. The adoption of these principles and approaches enables scientists to pursue complex experimental designs.
Established automated workflows are available to researchers across academia and industry and can be requested as a service. Alternatively, we can work collaboratively, contributing our scientific expertise and technical knowledge to develop new methods, automate, and scale up workflows, applying synthetic biology approaches to scientific problems.
We also provide training in laboratory automation through practical training sessions, laboratory placements, training courses and by hosting collaborators..
---
Service workflows
We offer access to a number of highly-optimised automated workflows on a fee-for-service basis. These are performed on our state-of-the-art automation platforms including:
Nanovolume DNA assembly, including combinatorial libraries (scroll down for more information about this service)
Validation of DNA assemblies by next generation sequencing
Bacterial transformation
Colony picking and arraying
DNA purification, quantification and normalisation
Growth optimisation (microfermentation)
Automated DNA electrophoresis (eGels)
Sample and stock curation, storage and retrieval
Nanovolume PCR, qPCR and clean-up
We make our automation methods and protocols available to the bioscience community on GitHub.
Our automation platforms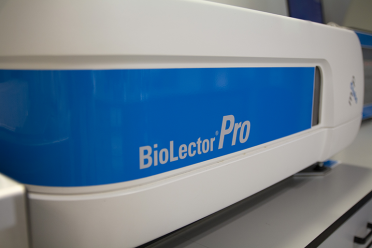 BioLector.
BioLector.
An automated platform for both aerobic and anaerobic micro-fermentation with the option of microfluidic plates for automated maintenance or adjustment of growth media.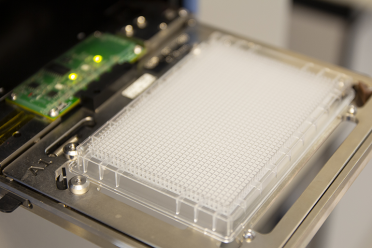 LabCyte (Beckman) Echo.
LabCyte (Beckman) Echo.
The Echo is a tipless, nanoscale liquid handling platform that uses acoustic energy to transfer solutions.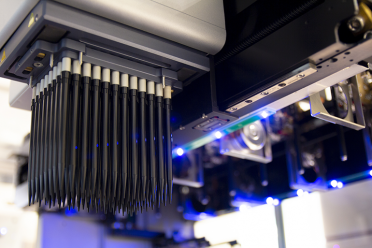 Hamilton STAR and STARPlus
Hamilton STAR and STARPlus.
Hamiltons are versatile liquid handling platforms with customisable deck layouts, a broad range of tools (labware gripper, pipetting channels, iSWAP Robotic Transport Arm), superior measurement accuracy, anti-droplet control and liquid level detection technologies.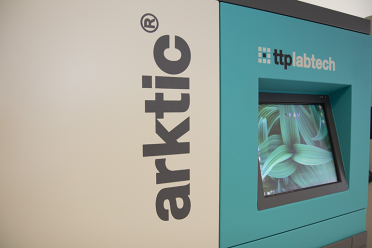 Arktic.
Arktic.
An automated low-temperature storage and retrieval retrieval system.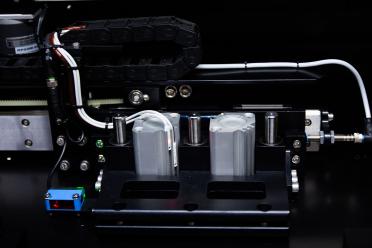 K6-3.
K6-3.
An Automated colony picking platform with multiple options for both source and destination.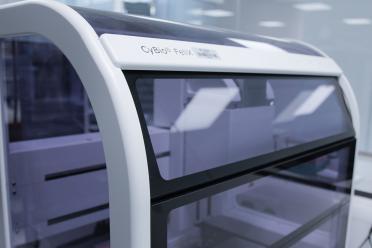 CyBioFelix.
CyBioFelix.
The Felix platforms provide flexible and fully automatic multi-channel pipetting on a unique two-level deck system with easy-to-change pipetting heads.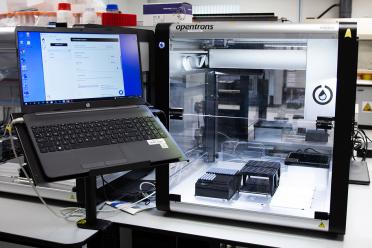 Opentrons.
OpenTtons.
Opentrons provide small-footprint, open-source easy-to-program automation platforms well suited for smaller scale experiments and introducing new-users to automation programming.
Collaborative projects
We specialise in the rapid design, construction, and testing of genetically reprogrammed organisms.
However, we have worked on a range of different projects contributing our expertise in laboratory automation and synthetic biology approaches, experimentation to optimise experiment design, increase throughput, reduce reaction volumes and improve reproducibility.
We have worked with a range of different partners in academia and industry.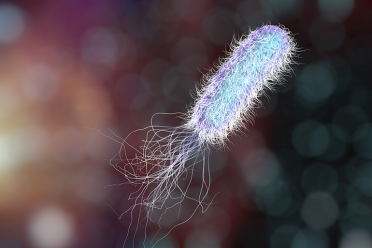 Gene-cluster ID
John Innes Centre, Norwich.
Project: A biofoundry workflow for the identification of biosynthetic gene clusters associated with microbial growth inhibition
Project: In this collaboration we demonstrated the applicability of biofoundries to molecular microbiology, describing the development and application of automated workflows to identify the genetic basis of growth inhibition of the plant pathogen Streptomyces scabies by a Pseudomonas strain isolated from a potato field.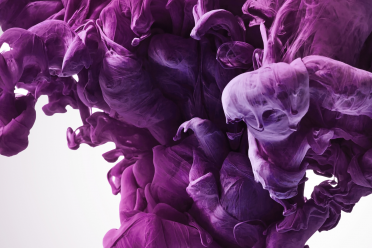 Colorifix.
Colorifix.
Project: A modular synthetic biology pipeline for the engineering of next generation sustainable and bioactive dyes
Project: ased on advancements in synthetic biology, Colorifix offers an ecological and sustainable alternative to conventional dyeing techniques by converting low-cost commonly available agricultural by-products such as sugar molasses into high value pigments and dyed textiles. All of this can be done without any acids, heavy metals or solvents as required in conventional dyeing.
Cyanosource
University of East Anglia (UEA).
with University of Edinburgh and The Edinburgh Genome Biofoundry
Project:CyanoSource: A foundry generated barcoded mutant library resource for the model cyanobacterium Synechocystis sp. PCC 6803
Project Description: In this project we are constructing a whole genome mutant library, targeting 3,456 genes in the model cyanobacterium, Synechocystis sp. PCC 6803.

Orr Yarkoni, CEO, Colorifix
Parallel DNA assembly methods allow multiple fragments of DNA to be compiled in a desired order in a single reaction.
Several methods enable the efficient one‐step assembly of multiple DNA parts into a suitable plasmid acceptor at high efficiency. These allow multiple plasmids housing standardized DNA parts of interest are combined in an enzyme cocktail.
The EI Biofoundry can work with most assembly methods and plasmid toolkits. Please note, to use plasmids provided by a third party you will require an MTA with the originating party. We have completed projects in the EI Foundry using the following toolkits.
Publication: in review

Access to the standard DNA assebly yet to be confirmed.

Plasmids available from Addgene: In process
To find out more about the work of the Earlham Biofoundry, and the role Biofoundries play in bioscience, you can visit: