Colorifix and Earlham Institute secure Innovate UK funding for the next generation of sustainable dyes.
30 November 2020
Image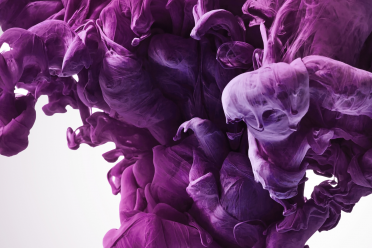 The Earlham Institute will collaborate with Colorifix to develop the next generation of sustainable dyes, thanks to new funding from the latest round of Innovate UK Smart Grants.
The Innovate UK grant will significantly strengthen existing links between the SME Colorifix and Earlham Institute, both located on Norwich Research Park, to help further establish Norwich as a synthetic biology hub in the UK.
The collaboration brings together the Earlham Institute's expertise in synthetic biology and automation and the Colorifix team's world-leading development of dye manufacturing using synthetic biology, cementing their position as the experts and manufacturers of the next generation of safe and sustainable dyes.
The new project will leverage EI's capabilities in microfermentation and high-throughput sequencing to develop and optimise new pathways for dye production.
Dr Liliya Serazetdinova, Head of Business Development and Impact at the Earlham Institute, said: "We've built a great partnership with Colorifix and it's fantastic to see this recognised with new funding from Innovate UK.
"Harnessing the power of synthetic biology to create dyes has potential to eliminate the need for hazardous chemicals, helping us to pioneer safe and sustainable dying process, and help textile manufacturing industry to move to zero carbon."
Neil Williamson, Head of Microbial Engineering at Colorifix, commented: "This was a great team effort by Drs M Carvalho, S. Vaud, R. Marques and myself with the team from the Earlham Institute who identified a research proposal that will not only benefit Colorifix but the wider UK biotechnology and synthetic biology communities through the development of a next generation synthetic biology platform optimised for growth on a renewable feedstock‪."‬ ‬‬‬‬
Innovate UK, the UK's innovation agency, drives productivity and economic growth by supporting businesses to develop and realise the potential of new ideas. Smart grants are open grant funding awards designed to deliver ambitious or disruptive R&D innovations that can make a significant impact on the UK economy.
"Our ability to scale-up and automate synthetic biology processes is accelerating innovation in this industry," added Dr Serazetdinova. "We're excited about working with Colorifix to develop the next generation of dyes."
Watch how Colorifix work together with our BIO Foundry Team:
Notes to editors.
For media enquiries, please contact:
Greg Jones, Head of Communications, Earlham Institute – greg.jones@earlham.ac.uk or +44 1603 450 895
About Colorifix
Colorifix is a biotechnology company that has pioneered the first entirely biological process to produce, deposit and fix pigments onto textiles. Using a synthetic biology approach, it offers a radically different solution to incumbent dyeing technologies that entirely cuts out the use of harsh chemistry and leads to huge reductions in water consumption. Colorifix's investors include Cambridge Enterprise, H&M, Primera Impact and Sagana, whose collective backing is funding its expansion.
For more information, visit www.colorifix.com
About Earlham Institute
The Earlham Institute (EI) is a world-leading research Institute focusing on the development of genomics and computational biology. EI is based within the Norwich Research Park and is one of eight institutes that receive strategic funding from Biotechnology and Biological Science Research Council (BBSRC) - £5.43m in 2017/18 - as well as support from other research funders. EI operates a National Capability to promote the application of genomics and bioinformatics to advance bioscience research and innovation.
EI offers a state of the art DNA sequencing facility, unique by its operation of multiple complementary technologies for data generation. The Institute is a UK hub for innovative bioinformatics through research, analysis and interpretation of multiple, complex data sets. It hosts one of the largest computing hardware facilities dedicated to life science research in Europe. It is also actively involved in developing novel platforms to provide access to computational tools and processing capacity for multiple academic and industrial users and promoting applications of computational Bioscience. Additionally, the Institute offers a training programme through courses and workshops, and an outreach programme targeting key stakeholders, and wider public audiences through dialogue and science communication activities.