Each academic year Earlham Institute welcomes up to two undergraduate students to join us for a placement on our Year in Industry programme. The placement provides students with an opportunity to develop skills and experience, supporting future PhD applications and career development.
Following an initial induction period settling into the Institute, the two successful students will have the opportunity to select a project to focus on. Projects will depend upon the selection available at placement commencement.
These projects may focus entirely on computational methods of data analysis, or they may include laboratory work developing innovative methods to address a specific biological question, spanning from experimental design, protocol optimisation, and leading to data analysis.
"It's a good chance to get out into research or industry and get experience before you graduate. It's also fun, and a really good chance to use what you've been taught at uni - and see what interests you."
Applications are currently closed and will reopen in October 2022. Read on to discover more about how the Year in Industry programme works, and how to apply.
Why do your Year in Industry at Earlham Institute?
The Earlham Institute is a hub of life science research, training, and innovation focused on understanding the natural world through the lens of genomics. Our state-of-the-art building is home to exceptional scientists and cutting-edge facilities, creating a unique combination of expertise and infrastructure.
Based on the Norwich Research Park – sitting alongside our partners the John Innes Centre, Quadram Institute, and The Sainsbury Laboratory – the Earlham Institute houses dedicated laboratories for genome sequencing, single-cell analysis, engineering biology, and large-scale automation. The Institute also hosts one of the largest supercomputing facilities for life science research in Europe.
"This year has proved that I can do it [a PhD]. Even though a few things went wrong, I still managed to get some decent results. It's made me a lot more confident going into the application process."
A Year In Industry placement with us provides you with the latest technology, ownership of your project, variety in your work, and an all-round perspective of modern life science research. You'll also be supported by experts in their field and have access to our range of training opportunities to further your knowledge base in data-intensive bioscience.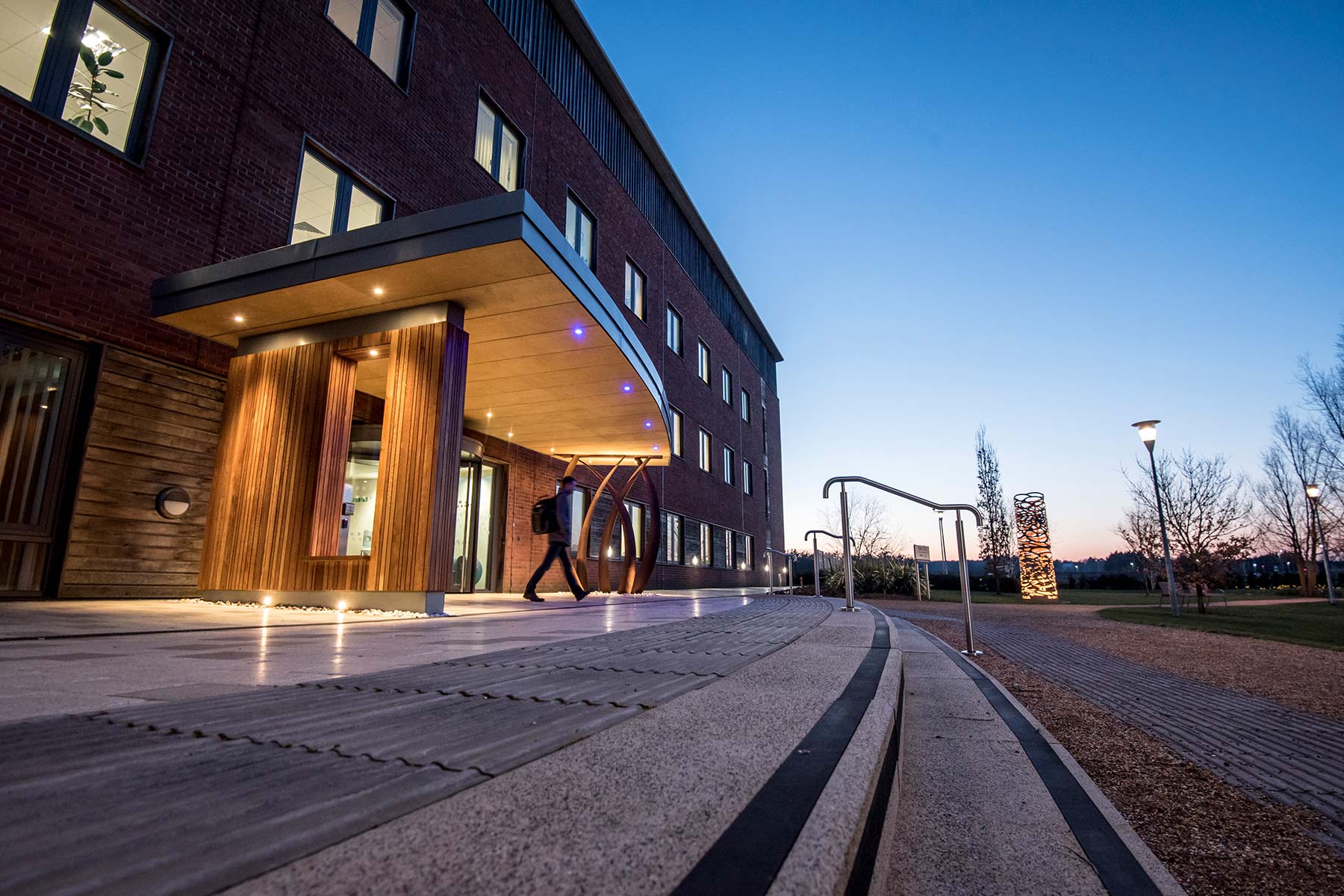 Open to UK undergraduate students only. We accept applications from students studying one of the following disciplines:
Biological sciences
Natural sciences
Biochemistry
Computer science
Mathematics
Physics
You should be enrolled in a degree programme with a placement year. We particularly encourage applications from those enrolled in an integrated Masters with industrial placement in final year.
This programme is not available to those currently studying in first or final years.
Applications are now open and will close on October 31 2021
Interviews will be held virtually on Thursday 9 December 2021 and positions offered shortly after
Contracts finalised in July
Successful candidates will be paid a stipend, which is currently set for the academic year 2021/22 at £14,609 p.a.
Placements commence Wednesday 14 September 2022
Students split into research project groups in early October
Presentation to EI staff at end of placement (August)
Report on progress
12 months post placement feedback
5 years post placement feedback
Applications for the academic year 2022/23 are now open, and close on 31 October 2021. To apply, please email a personal statement and an up-to-date CV to yii@earlham.ac.uk (see specific guidance below). Within your email, please let us know how you heard about this placement opportunity.
Your CV should include (but is not limited to): educational history and results, work experience, extra curricular activities and transferable skills, awards, contact details of at least 2 referees.
Your personal statement should be a maximum of one side of A4. Within the personal statement, you must cover the following points:
Why do you want to undertake a research placement, specifically at Earlham Institute? How does it relate to your particular scientific interests and career goals?
Describe how you meet the following essential skills (you should refer to any specific experiences, such as paid work, work experience or extracurricular activities, which have helped you to develop these skills):
Problem solving
Independent, self-directed learning
Communication
Team work
Due to the number of applications we receive, we will only be able to contact those who have been successful in being shortlisted for an interview. We cannot offer feedback on those not shortlisted for an interview.
Find out more first-hand from our previous Year in Industry students: