Genome 10K and Genome Science Conference
Federica Di Palma, Amanda Chong, Wilfried Haerty, Emily Angiolini, Dawn Turnbull
Early Bird Registration deadline 31 May 2017. Registration closes 31 July 2017.
Standard Early Bird £250; Standard Late £330; Student Early Bird £150; Student Late £200; Day Delegate Early Bird £70 (per day); Day Delegate Late £100 (per day)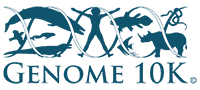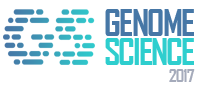 We are delighted to host both the Genome 10K 2017 conference and the Genome Science 2017 conference in parallel here in Norwich.
For the first time, Norwich, UK will host two distinguished conferences - Genome 10K 2017; the biannual conference exploring critical topics essential for understanding how complex animal life evolved through changes in DNA and how we can use this to help save dying species; and Genome Science 2017 - an annual meeting exploring advances in genomics technology and computational methodologies as well as innovation in its application.
The growing Genome 10K Community of Scientists (G10KCOS), made up of leading scientists representing major zoos, museums, research centers, and universities around the world, is dedicated to coordinating efforts in a major tissue specimen collection that will lay the groundwork for a large-scale sequencing and analysis project.
The mission of the Genome 10K COS is to assemble a genomic zoo of some 10,000 vertebrate species to help to understand how complex animal life evolved through changes in DNA and use this knowledge to become better stewards of the planet.
The Genome 10K Project was founded by David Haussler, Oliver Ryder, and Stephen O'Brien, who launched the project in April 2009 at a three-day meeting at the University of California, Santa Cruz.
The Genome Science meeting started out life in 2011 as the UK Next Generation Sequencing meeting, hosted by the DeepSeq facility at the University of Nottingham. Since then it has evolved and grown to be a successful event attracting in the region of 250 delegates each year. This meeting represents a fantastic opportunity for both academia and industry to engage, sharing advances, innovations and challenges in working with -omics data.
In addition to a programme packed full of interesting sessions, we have some fantastic invited speakers who will epitomise the prestige and strength of these conferences. There will also be plenty of networking opportunities, such as the social mixer and conference dinner, as well as the poster sessions. We believe training is crucial to the success of all research projects, including the G10K project and its long-term attainment of objectives. Alongside training for early career researchers we will also include parallel Special Interest Group sessions, which will monitor progress in the sector and set new milestones of the G10K project.
Programme Key
| | | | | | |
| --- | --- | --- | --- | --- | --- |
| Open/close | G10K | Genome Science | Shared Sessions | Training | Breaks |
Day 1 Tuesday 29 August
9:30 - 12:30
Science Communication Workshop
Watson & Crick
13:00



Welcome: Federica Di Palma (Earlham Institute), Tom McCabe (Norfolk County Council), Sally Ann Forsyth (Norwich Research Park)
Main Auditorium

13:15

Plenary 1


Main Auditorium
Chair:

13:30


14:15



Adam Phillipy
Towards the gapless assembly of complete vertebrate genomes

Kathy Belov
Saving the Tasmanian devil from extinction
15:00 - 15:30
Coffee Break

Session 1a


Main Auditorium
Vertebrate Genomics
Chair: Federica Di Palma

Session 1b


Watson & Crick
Plant Genomics
Chair: Laura-Jayne Gardiner

Session 1c


Franklin & Wilkins
Microbial Genomics
Chair: Kate Baker

15:30
Alex Cagan
Comparative genomics of animal domestication
Ksenia Krasileva
Evolution of plant immune receptors
John Lees
Scalable pan-genome-wide association studies in bacteria
16:00
Gaik Tamazian
(01) Comparative whole-genome study of eleven Felidae species from six lineages
Andrea Harper
Using Associative Transcriptomics to predict tolerance to ash dieback disease in European ash trees
Gemma Langridge
Contaminant or infective agent? Re-classifying the staphylococci for modern medicine
16:15
Rebecca Jennings
(02) A Cross-Species Bioinformatics and FISH approach to physical mapping of Mammalian Genomes
16:30
Will Nash
(03) Expansion of gene families and signatures of selection in the Australian marsupials
Steve Kelly
(O5) The evolution of photosynthetic efficiency
Susanna Salter
(O7) A novel species of human nasopharyngeal bacteria, distantly related to the avian pathogen Ornithobacterium rhinotracheale
16:45
Neil Gemmell
(04) The tuatara genome project— Unlocking the genome of a living fossil
Bernardo Clavijo
(O6) Designing multi-genome graphs for crop genomics and genetics: a wheat-centric view
Mark McMullan
(O8) The population genetics of the ash dieback invasion of Europe highlights huge adaptive potential of the causal fungus, Hymenoscyphus fraxineus
17:00
TBC
18:00
Social Mixer
Earlham Institute
Introduction: Sally Ann Forsyth
Day 2 Wednesday 30 August
Session 2a

Main Auditorium
Evolutionary Genomics
Chair: Beth Shapiro

Session 2b

Watson & Crick
Clinical and Translational Genomics
Chair: Jonathan Coxhead

Session 2c

Franklin & Wilkins
Agricultural Genomics
Chair: Mick Watson



9:00
Emma Teeling
Growing old yet staying young: A genomic perspective on bats' extraordinary longevity
Joris Veltmann
De novo mutations in genetic disease
Alan Archibald
Precision engineering for PRRSV resistance in pigs
9:30
Joel Armstrong
(O9) A reference-free whole-genome alignment of hundreds of mammalian genomes
Matthew Hurles
Deciphering Developmental Disorders
Nicola Patron
Engineering Plant Genomes for Farming and Pharming
9:45
Elinor Karlsson
(O10) The 200 Mammals Genome Project: Understanding Evolutionary Conservation at Single Base Resolution
10:00
Daniel Macqueen
(O11) Whole genome duplication and the evolution of salmonid fish: the state-of the art
Vladimir Teif
(O13) Nucleosome positioning as a cell memory in cancer transitions
Katrina Morris
(O15) Downregulation of immune genes in quail in response to H5N1 infection
10:15
Yannick Wurm
(O12) The evolution of social chromosomes in fire ants
Weronika Gutowska-Ding
(O14) Good or bad sequencing data? Setting a benchmark for the quality of diagnostic NGS in the lab
Gil Ronen
(O16) Pan-genome assembly of population haplotypes provides a comprehensive solution to common obstacles in modern breeding
10:30 - 11:00
Coffee Break

Session 3a


Main Auditorium
Conservation Genomics
Chair: Emma Teeling

Session 3b


Watson & Crick
Developmental Biology
Chair: Aziz Aboobakar

Session 3c


Franklin & Wilkins
Microbial Communities
Chair: Nick Loman

11:00
Beth Shapiro
The genomic consequences of inbreeding in mountain lions, Puma concolor
Kristin Tessmar
Genomic and transcriptomic approaches for the study of daily, monthly and seasonal timing
Mads Albertsen
Towards a fully populated tree of life
11:30
Matthew D. Clark
(O17) Conservation genomics of the pink pigeon

Andrea Munsterberg
Cellular dynamics and lineage specification in developing somites
Lindsay Hall
Early life microbial communities
11:45
Taras K. Oleksyk
(O18) Novel genome assembly approach contributes to natural history and conservation of the Hispaniolan solenodon, Solenodon paradoxus
12:00
Katrina Morris
(O19) Characterisation of koala lactation genes using a combined transcriptomic, proteomic and genomic approach
Carlos R. Infante
(O21) Enhancers and the convergent evolution of limb reduction in squamates
Christopher Quince
(O23) DESMAN: a new tool for De novo Extraction of Strains from MetAgeNomes
12:15
Antonia Ford
(O20) Genomic approaches to identification and preservation of wild tilapia species and unique genetic resources
Dominik Handler
(O22) Using long reads to understand small RNAs
Sam Nicholls
(O24) Hansel and Gretel: A fairy tale of recovering haplotypes from metagenomes with a happy ending
12:30 - 13:30
Posters - Odd Numbers

Session 4a


Main Auditorium
Sequencing Technology and Developments
Chair: Mike Quail

Session 4b


Watson & Crick
Meet the Editors




G10KGS Careers Workshop: Effective CVs for academic and industry research

Dr Rebecca Wyand, Dr Rosemary Bass

13:30 - 14:30 Core Workshop

14:45 - 17:00 1 to 1 Consultations

Slots are as follows:

14:45 - 15:00

15:00 - 15:15

15:15 - 15:30

Break

15:45 - 16:00

16:00 - 16:15

16:15 - 16:30

16:30 - 16:45

16:45 - 17:00

You can sign up for an individual consultation at the Conference Reception.

13:30
Aaron McKenna
Information and storage recovery using the diversity of second-generation sequencing technologies
Gigascience
Laurie Goodman and Scott Edmunds

Genome Biology
Andrew Cosgrove

Nature
TBC

PLoS
TBC

14:00
Deanna Church
(O25) Linked-Reads enable efficient de novo, diploid assembly
Science
TBC
14:15
Rebecca O'Connor
(O26) Novel approach to chromosome-level mapping of avian genomes doubles the number of assemblies
14:30
Iliana Bista
(O27) Scaling up the generation of reference quality genomes across a range of vertebrate diversity
14:45
Ian Fiddes
(O28) Comparative Annotation Toolkit (CAT) - simultaneous annotation of related genomes using a high quality reference
15:00
Lesley Shirley
(O29) High Throughput Genomics Enabled by NEBNext Ultra II FS
15:15 - 15:45
Coffee Break

Session 5a

Main Auditorium
Genome Informatics
Chair: Rob Davey

Session 5b

Watson & Crick
Meet the Editors (cont.)

15:45
Doreen Ware
TBC
16:15
Colin Dewey
(O30) Genome-wide characterization of RNA processing event dependencies
16:30
Daniel Mapleson
(O31) Sequence alignment using optical correlation
16:45
John Davey
(O32) Chromosome assemblies with Oxford Nanopore sequencing
17:00
William Chow
(O33) gEVAL, a web-based browser to help you evaluate and assess the state of your assembly
17:15
Jonas Korlach
(O34) Full-length Transcript (Iso-Seq) Profiling for Improved Genome Annotations
18:00
Conference Dinner
The Halls
Day 3 Thursday 31 August
Session 6a

Main Auditorium
Population Genomics
Chair: Wilfried Haerty

Session 6b

Watson & Crick
Sponsors Showcase
Chair: Darren Heavens

9:00
Richard Durbin
Whole genome sequence studies of the Lake Malawi cichlid adaptive radiation
Sarah Cossey (EI) and Spencer Lamb (Verne Global)
Why Icelandic HPC is Bioinformatics' best friend
9:15
Adam Peltan (NEB)
NEBNext®: Optimised Workflows for NGS Library Preparation
9:30
Gemma Murray
(O35) Natural selection shaped the rise and fall of passenger pigeon genomic diversity
Gaurav Kaul (Intel)
AI + Precision Medicine + Moore's Law = The 21st Century virtuous cycle
9:45
Kai Zeng
(O36) Determinants of the efficacy of natural selection on coding and noncoding variability in two passerine species
Klaus Hentrich (TTPLabtech)
Automated low-volume liquid handling for cost-effective NGS library preparation and single cell genomics
10:00
Alicia C. Bertolotti
(O37) Copy number variation in the Atlantic salmon (Salmo salar) genome
Deanna Church (10x Genomics)
The Chromium System for Enabling High Resolution Biology
10:15
Maribet Gamboa
(O38) Genome-wide signatures of local adaptation in SNP loci and proteins of stonefly populations along a latitudinal gradient in Japan
Kay Körner (Eppendorf)
Yield, Specificity and Inhibition of PCR: how to get better results!
10:30 - 11:00
Coffee Break

Session 7a


Main Auditorium
Single-Cell
Chair: Iain Macaulay

Session 7b


Watson & Crick
Sponsors Showcase
Chair: Chris Watkins

11:00
Muzlifah Haniffa
Deconstructing the immune system using single cell technologies
Mark Mooney (DNAnexus)
Creating Community in the Cloud
11:15
Thomas Keane (EMBL-EBI rep BioNano)
Acomys genome project: A comparative genomic framework for evolutionary and biomedical studies
11:30
Tamir Chandra
Understanding cellular heterogeneity in cellular senescence and ageing through single cell transcriptomics
Brad Hehli (Perkin Elmer)
A Comparison of 16S Amplicons in Microbial Community Standards & Environmental Samples
11:45
Michelle Vierra (PacBio)
PacBio SMRT Sequencing on the Sequel System: higher throughput, lower cost, better science
12:00
Stephen Sansom
Transcript structures in the thymus: improvised or rehearsed?
Cindy Lawley (Illumina)
Sequencing and Array-based methods for resolving genomic inquiry
12:30 - 13:30
Posters - Even Numbers

Plenary 2


Main Auditorium
Chair: TBC

13:30
Peter Holland
Homeobox genes and animal evolution: from duplication to divergence

14:15
Hilary Burton
Genomics in healthcare: the challenges of complexity
15:00
Close of Conference
15:00 - 15:30
Coffee Break
15:30 - 17:00

Working Group 1


Introductions, mission and refining selection of ordinal level species
Chair: Erich Jarvis


15:30-15:55

Introductions, mission, and species selection rationale
Erich Jarvis, Rockefeller University, NY, USA; Steve O'Brien, St. Petersburg State University, Russia

15:55-16:10

Tissue and permit requirements for near chromosomal level assemblies
Olivier Fredrigo, Rockefeller University, NY, USA

16:10-16:40

Breakout groups for refining draft ordinal species list
(Integration with B10K, Bat1K and 200 mammal projects)

Mammal leads: Oliver Ryder, Warren Johnson, Emma Teeling, Federica Di-Palma, Elinor Karlsson, Harris Lewin (Harris in absentia)

Bird leads: Erich Jarvis, Guojie Zhang (in absentia), Tom Gilbert (in absentia)

Fish leads: Byrappa Venkatesh, Richard Durbin

Amphibian leads: Andrew Crawford (Skype in and represented by Kathryn Elmer)

Reptile leads: Robert Murphy

16:40-17:00

Group discussion to finalize ordinal species list

Training
Career Development
Darwin Training Room, EI

Laurie Goodman (GigaScience)
Andrew Cosgrove (Genome Biology)
Day 4 Friday 1 September
9:00

Working Group 2

Settling on assembly approach for ordinal level species
Chair: Adam Phillippy

9:00–9:15

Proposed approach going forward for near gapless, chromosomal level, and phased assemblies
Adam Phillippy, NIH, Bethesda MD, USA

9:15–9:30

Proposed alternatives for long-range scaffolding
Richard Durbin, Sanger Institute and Cambridge University, UK

9:30–9:45

Proposed path towards near perfect G10K assemblies
Gene Myers, Max Planck Institute, Dresden, Germany

9:45–10:00

200 mammal family project: Short read alternatives and G10K criteria
Elinor Karlsson, Broad MIT, USA; Federica Di-Palma, Earlham, UK

10:00–10:30
Group discussion to finalize assembly approach for ordinal project

Training

De novo assembly
25 places
Darwin Training Room, EI

Training

Differential Expression Analysis and Visualisation using Galaxy
25 places
Chris Lamb Training Suite

10:30 - 10:45
Coffee Break
10:45 - 12:30

Working Group 3

Settling on annotation approach for ordinal level species
Chair: Paul Flicek

10:45-11:05


Proposed Ensembl annotation pipeline and requirements for VGP reference chromosomal level, diploid genomes
Fergal Martin and Paul Flicek, EMBL-EBI, Hinxton, UK

11:05-11:25

Proposed NCBI annotation pipeline and requirements for VGP reference chromosomal level, diploid genomes
Francoise Thibaud-Nissen and Kim Pruit, NCBI, Washington DC, USA

11:25-11:50

Proposed UCSC alignment and annotation approach for ordinal level diploid genomes: lessons from the 200 mammals project
Ian Fiddes, Joel Armstrong, and Benedict Paten, UCSC, Santa Cruz, USA

11:50-12:30
Group discussion to finalize requirements and paths for annotations

12:30
Lunch
12:30 - 14:00

Working Group 4

Deciding on projects to be conducted with ordinal level species
Chair: Erich Jarvis

12:30-12:45

Get food and settle at tables

12:45-13:10

Suggested major VGP projects, publications, and proposed mechanism of credit with ordinal level genomes
Erich Jarvis, Rockefeller University, NY, USA

13:10-13:30

Species and trait database for ordinal level and beyond
Klaus-Peter Koepfli, Smithsonian Conservation Unit, D.C. USA

13:30-14:00

Group discussion to generate list of proposed projects

14:00 - 14:30
Coffee Break
14:30 - 15:30

Working Group 5

Raising remaining funds for ordinal level species
Chair: Beth Shapiro

14:30-14:45

Crowd funding among scientists, outreach, and donation website for genomes
Sadye Paez, Rockefeller University, NY, USA

14:45-15:00

Proposed plans for foundation and other funding
Beth Shapiro, UCSC, Santa Cruz, USA

15:00-15:30

Group discussion on plans for raising funds

15:30 - 15:45


Coffee Break
15:45 - 17:00

Working Group 6

Settling on person roles, finalizing species list, and plans for coming year
Chair: Erich Jarvis

15:45-16:00

Summary of workshop outcomes
Erich Jarvis, Rockefeller University, NY, USA

16:00-17:00

Finalizing agreements to species list, genome assembly, annotations, projects, funding, timeline, and person roles

17:00
Close of G10K-VGP workshop

17:00 - 18:00

Closed-door G10K council business meeting
121 Partnering- networking opportunities. Norwich Research Park is delighted to be a sponsor for the Genome 10K conference and Genome Science conference 2017.
We are hosting a 121 partnering platform which will allow you to pre-book meetings with other delegates and enhance your networking opportunities while you are at the conference.
Our 121 partnering site will go live on 9th August. To register and to schedule 121 meetings visit http://genome10k.meeting-mojo.com
Reception at Norwich Castle.
Delegates are invited to attend an evening reception at Norwich Castle on Thursday 31 August. You will be treated to a VIP tour of the new Nelson exhibition and there will be plenty of free time to explore the other areas of the museum, including an art gallery, Egyptian exhibit and Saxon jewellery collection. The evening will finish with a buffet and drinks.
The agenda for the evening is as follows:
5pm – Coach collects delegates from Norwich Research park and transfer to Norwich Castle
5:20pm – Arrive at Norwich Castle for drinks and welcome from Norfolk County Council Chairman Cllr John Ward
5:45pm – Move to the TCA area for a talk on the exhibits, including the highlights of the Nelson Exhibition: major exhibition focusing on Admiral Lord Nelson, incorporating significant objects connected to the man himself, and examining the extraordinary way in which his achievements have continued to exert a powerful fascination in the two hundred years since his death. Includes objects from Norwich Castle's own collections along with major loans from the National Maritime Museum, Greenwich, including the Jacket and Sword Nelson wore at the Battle of the Nile. The exhibition is only running for two months and for some of the items displayed this will be the last time the public will be able to view.
6:15pm – Free roaming of Norwich Castle, incl Nelson exhibition.
7pm – Buffet and drinks in the Castle Keep
8pm – Close. Coach transfers. Destination(s)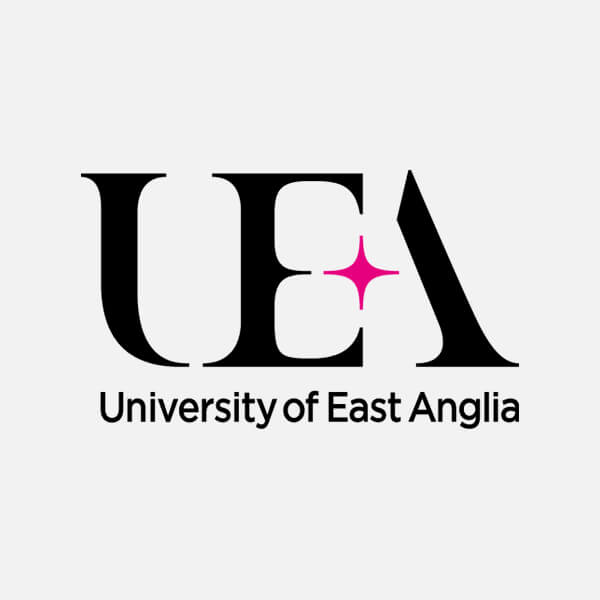 CV Skills Workshop: Effective CVs for academic and industry research
Dr Rebecca Wyand and Dr Rosemary Bass
UEA Careers Service
Learn how to present your research experience, technical skills and wider skills and attributes effectively in CVs for academic or industry research positions. This session will cover the essential differences in the content and presentation of CVs for jobs in academia and industry. There will be an opportunity to review example CVs and to have a follow-up one-to-one consultation with a specialist researcher careers adviser from the University of East Anglia Careers Service, who can provide feedback on your personal CV.

There will be a signup sheet for individual consultations (15 minutes each, from 14:45 - 17:00) at the Conference Reception.
Registration includes:
Access to all lectures
Access to poster sessions
Access to a choice of special interest groups, training and CPD sessions
Conference Dinner
Optional transport to the conference venue from UEA accommodation (15 minutes' walk)
Please note: Accommodation is not included in the registration fee. Accommodation at Paston House, UEA is optional at registration and will be added to the registration fee if selected.
Registration opens: 1 February 2017
Early Bird registration closes: 31 May 2017
Abstract submission deadline: 31 May 2017
Late registration closes: 31 July 2017
Registration details:
| | | |
| --- | --- | --- |
| | Early Bird Registration (1 Feb 2017 - 31 May 2017) | Late Registration (1 May 2017 - 31 Jul 2017) |
| Standard Registration | £250 | £330 |
| Student Registration | £150 | £200 |
| Day Delegate (per day) | £70 | £100 |
The deadline for submitting abstracts has now passed. For enquiries related to abstracts, please contact training@earlham.ac.uk.
Abstract submission:
1 February - 31 May 2017
You may submit an abstract during early bird registration only. You will be permitted to submit your abstract for consideration for:
Oral presentation
Poster presentation
Oral and poster presentation
During submission, you will be required to identify the most appropriate theme aligned to the session topics. The chair persons for that session will form the reviewers panel for your abstract.
Why submit?
Peer review of your work
A track record of your successes for your CV
Opens opportunities for networking
Can support manuscript preparation
Eligible abstracts will be subject to selection to receive travel bursaries to allow individuals to attend the conference (details to follow).
Hosted at the Earlham Institute (EI), a cutting edge, contemporary research institute and registered charity, working in an area of rapid technological development and innovation. Established in 2009, EI is strategically funded by the BBSRC to lead the development of a skill base in bioinformatics and a genomics technology platform for UK bioscience.
The Institute is located on the Norwich Research Park, together with its partners: the John Innes Centre, the Institute of Food Research, The Sainsbury Laboratory, the University of East Anglia and the Norfolk and Norwich University Hospital. The Research Park has an excellent reputation for research in plant and microbial sciences, interdisciplinary environmental science and food, diet and health, to which EI contribute strengths in genomics and bioinformatics.
Close links exist between the NRP partners and new opportunities for collaboration in exciting new initiatives are under development. The NRP recently received £26M of government investment to facilitate innovation and further develop infrastructure to attract science and technology companies to the Park to enhance the vibrant environment and realise economic impact from research investment.
Welcome to Norfolk!
Check out things to do in Norfolk including Family Attractions, History & Heritage, Cycling, Walking, Golf, Birdwatching, Churches & Cathedrals, Where to see the Seals, Steam Railways and much more
What's on throughout
Cromer Pier Summer Show – the world's only end-of-pier theatre variety show.
Summer Spectacular Circus & Water Show 2017 at The Hippodrome Circus - The mind-blowing Finale Water Spectacular is one of only three in the world and the only place in Europe that stages such a show with Swimmers, Aerialists and special effects when the ring turns into a giant pool - an unforgettable experience.
Field to Fork Trailer Tour at Holkham - Farming without having to put your wellies on! Families, hop aboard a fascinating tractor trailer tour after a visit to the Field to Fork Experience to see exactly where your food comes from and see one of the finest 'Downton Abbey's in all of Britain.
Titanic: Honour & Glory at Time & Tide Museum Great Yarmouth - With this exciting exhibition we explore this famous ship, her sister ships and their owners, the White Star Line, as well as revealing the local links of some of its passengers, all in the environment of a former fish smoking factory.
Until August 31
Banham Zoo's World Tour! - Grab your passports and fly around the world in just a day! With animals from 6 continents to spot – you're in for a wild trip!
Saturday August 26
Historic King's Lynn Walk at Saturday Market Place – walk around the medieval town that used to be in the Hanseatic League and has a huge range of graded buildings.
St Benet's Abbey Boat Trip and Tour at Fairhaven Woodland and Water Garden - Boat trip from Fairhaven Garden to St Benet's Abbey with a 45 minute guided tour of the abbey.
Wherry on view at How Hill National Nature reserve - Look around a beautiful pleasure wherry Hathor and discover her Norfolk and Egyptian heritage. Talk to our volunteers about sailing and preserving these historic vessels.
Breckland Landscape & Heritage Tours at Elveden Estate - Your tour will explore the ruined castles, churches, warren lodges and ancient heaths that make this region of Norfolk and Suffolk unique.
Follow this link to see all events.
Sunday August 27
Family Fun Day at Great Yarmouth Racecourse – enjoy a day at the races!
Open Garden at Hindringham Hall Gardens & Tea Room - Visitors are provided with a map and self guide themselves around the gardens, one of the best in Norfolk.
Learn to Sail at Whitlingham Broad Adventure - An opportunity to get afloat and try sailing a Wayfarer with an instructor on board providing tuition. Ideal for those that prefer to sail with others in a larger dinghy.
Historic re-enactment at Castle Rising Castle - Historical Re-enactment by Buckingham's Retinue.
Farmers' market at Sandringham – lots of local produce at the home of the Royal family.
Wherry on view at How Hill National Nature reserve - Look around a beautiful pleasure wherry Hathor and discover her Norfolk and Egyptian heritage. Talk to our volunteers about sailing and preserving these historic vessels.
Breckland Landscape & Heritage Tours at Elveden Estate - Your tour will explore the ruined castles, churches, warren lodges and ancient heaths that make this region of Norfolk and Suffolk unique.
Follow this link to see all events.
Accommodation is reserved at Paston House, University of East Anglia (UEA), a short 15-20 minute walk from the conference venue. The cost of this is £34.00 per night, including breakfast. This is en-suite student accommodation on the UEA campus with access to shops as well as buses to Norwich city centre.
Earlham Institute has also negotiated rates at the following hotels and facilities. When booking a room, please mention that you are attending the 'Genome 10K Conference' to ensure that you receive our negotiated rates:
Park Farm Hotel, Hethersett is 4 miles from Earlham Institute to the south of Norwich. This hotel has leisure facilities including a pool and the preferential rate is £90 per night bed and breakfast. A taxi would be required and costs approx. £12, but could be shared at this price.
Maid's Head Hotel, Norwich is 4.6 miles from Earlham Institute in the centre of Norwich, next to the Cathedral. Here we also attract a beneficial rate of £90 per night bed and breakfast. A taxi, if pre-ordered, would cost around £10.
Transport is arranged to take you from the conference to the conference dinner venue on Wednesday evening at 18:00 for pre-dinner reception at 19:00
Limited transport operating on a first-come, first-served basis is available from the accommodation at UEA to the conference venue.
Conference Dinner:
https://www.thehallsnorwich.com
The conference dinner will be held on 30 August 2017 at 19.30pm in St. Andrew's Hall which is the centrepiece of The Halls and is the name by which many people refer to the whole complex of buildings.
It has a fine, high-beamed ceiling, beautiful stained glass windows, limestone columns and a large polished maple floor. It was originally the nave of the friary and was completed in 1449. The size and beauty of its proportions are impressive without elaborate decoration in keeping with the friars' rule of simplicity.
The stained glass, stone carving and deeply-coloured portraits add richness to the simple backdrop of the building, adding a contemporary feel to this incredibly historical building of civic tradition - the best of both worlds.
Coaches will take you from the conference venue at 18:00 to St Andrews Hall for the conference dinner which is in the very heart of the City of Norwich.
The Norwich Arcade, in the heart of the city centre. About Norwich.
Norwich as a city has a lot to offer with high street shops, two shopping centres, restaurants, bars, pubs, cinemas, a bowling alley, theatres and much more. The city is also known for Norwich Cathedral (Church of England) and the Cathedral of St John the Baptist (Catholic Church) as well as Norwich Castle which is now an art gallery and museum.
You can find more information about Norwich here.
Just a short journey out of the City and you can also enjoy the Norfolk coast which spans 93 miles with a variety of beaches and coastal landscapes.
You can find more information about what Norfolk has to offer here.
Scientific Organising Committee
Local Organising Committee
Genome 10K Organising Committee
Genome Science Organising Committee This year the Microbiology Society is pleased to be sponsoring two awards (cash prizes and society memberships) for the best and runner-up Microbial Genomics posters. The Microbiology Society is a membership organisation for scientists who work in all areas of microbiology. See more on the benefits of membership here https://www.microbiologysociety.org/ or follow us on twitter @MicrobioSoc
The venue.
Hosted by Earlham Institute on the Norwich Research Park, UK, enjoy world-class facilities at both EI and the John Innes Conference Centre. We also welcome you to Norwich, a city steeped in history and culture set in the middle of East Anglia.
Address and map.
John Innes Conference Centre
Norwich Research Park
Norwich
NR4 7UH
UK
Have any questions?
We'll be happy to support you however you need, just get in touch with our organising team.
EI Genome10K Team, training@earlham.ac.uk