Big Data initiative awarded £6.3 million as part of major UKRI investment in research infrastructure
29 June 2022
Image
UK Research and Innovation has awarded £6.3 million of new funding to support the development of BioFAIR, a collaborative virtual infrastructure that will support the sharing and management of life science data.
BioFAIR seeks to connect life science data currently stored at different institutions and repositories. By bridging the gap between researchers, institutional data repositories, and existing data infrastructures, the project hopes to accelerate discoveries and innovation.
The funding awarded by UKRI will be used to assemble and establish the core services for a data and analysis commons. 
The concept of BioFAIR came from ELIXIR-UK, the UK Node of ELIXIR, a European project to integrate life sciences data across the continent with the aim of facilitating the linking of data worldwide. 
The Earlham Institute acts as the coordinator for the UK ELIXIR node, with Director Professor Neil Hall as joint head of node alongside Professor Carole Goble from the University of Manchester.
The significant investment will help ELIXIR-UK to deliver its central mission - to enable the research community to better manage, share and analyse biological data.
Professor Neil Hall, Director of the Earlham Institute, said: "Biology is increasingly becoming a big data science. Life scientists generate large and complex data sets, which have huge potential to transform our understanding of life on Earth - but only if we can make sense of all the data. 
"This investment will not only empower researchers by providing the resources they need for better data management and analyses, it will also ensure data is preserved beyond the lifespan of an individual research project so the most value can be extracted from it."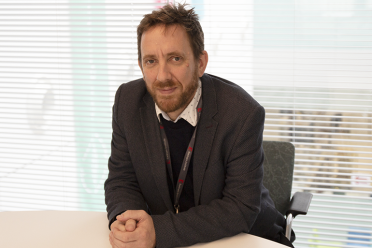 Professor Carole Goble, Professor of Computer Science the University of Manchester, said: "BioFAIR will be a national Data and Analysis Commons to provide a shared space where researchers can manage their own data to be FAIR - findable, accessible, interoperable, reusable - but also share and use other datasets and access advanced data analysis systems. 
"The Commons will join up with public datasets and UK infrastructure investments to provide the end-to-end data management and data flows needed to drive UK bioscience research."
BioFAIR is one of 23 major infrastructure projects to benefit from a £481 million package announced by UKRI. The aim is to deliver cutting-edge facilities and equipment by investing in research and innovation infrastructure over the next three years.
UKRI Chief Executive Professor Dame Ottoline Leyser said: "From drug discovery to advances in digital arts, advances in research and innovation depend on access to cutting edge equipment and facilities.
"The UK is home to world-renowned facilities in a wide range of fields, which act as global hubs for research and innovation. We must ensure that we renew and upgrade that capability to keep pace with technological advances, empowering our researchers and innovators to go further faster.
"We are investing £481 million across the UK that will ensure our talented people, teams and innovative businesses have access to the world-class infrastructure they need to unlock their full potential."
The three-year £481 million investment is made from UKRI's Infrastructure Fund. The lifetime UKRI Infrastructure Fund investment in this portfolio is estimated to be £1.6 billion.
Notes to editors.
For more information, please contact:
Greg Bowker
Head of Communications, Earlham Institute (EI)
 +44 (0)1603 450 895 / greg.bowker@earlham.ac.uk
About the Earlham Institute
The Earlham Institute (EI) is a world-leading research institute focusing on the development of genomics and computational biology. EI is based within the Norwich Research Park and is one of eight institutes that receive strategic funding from Biotechnology and Biological Science Research Council (BBSRC) - £6.45M in 2015/2016 - as well as support from other research funders. EI operates a National Capability to promote the application of genomics and bioinformatics to advance bioscience research and innovation.
EI offers a state of the art DNA sequencing facility, unique by its operation of multiple complementary technologies for data generation. The Institute is a UK hub for innovative bioinformatics through research, analysis and interpretation of multiple, complex data sets. It hosts one of the largest computing hardware facilities dedicated to life science research in Europe. It is also actively involved in developing novel platforms to provide access to computational tools and processing capacity for multiple academic and industrial users and promoting applications of computational Bioscience. Additionally, the Institute offers a training programme through courses and workshops, and an outreach programme targeting key stakeholders, and wider public audiences through dialogue and science communication activities.