Earlham Institute appoints Dr Stephanie Pilkington and Prof Magnus Rattray to Board of Trustees
27 September 2022
Image
The Earlham Institute has appointed two new Trustees to its Board, with Dr Stephanie Pilkington and Professor Magnus Rattray taking up the posts from July 2022.
Alongside her role on the Institute's Board, Stephanie Pilkington has also been appointed to the Board of Earlham Enterprises Ltd, the private limited company that undertakes contract research, research services and consultancy using the scientific staff and infrastructure of the Earlham Institute.
Stephanie Pilkington brings a wealth of legal experience in the field of biological research while Professor Magnus Rattray's work in computational and systems biology complements the Institute's primary areas of research.
Professor Neil Hall, Director of the Earlham Institute, said: "We're delighted to welcome these two exceptional individuals, whose experience and insight will help us continue to drive forward our research and innovation."
Stephanie Pilkington is a highly-regarded and experienced patent attorney at the IP law firm Potter Clarkson, with a particular specialism in molecular biology. She was also the first female Board member at the firm.
In her career as a biotech patent attorney, Stephanie has worked with many start-ups and university spinouts, as well as established international corporations. She has extensive experience in advising SMEs and academic technology transfer departments and brings valuable experience of working within the Knowledge Exchange and Commercialisation environment.
Prior to her legal career, Stephanie completed a PhD in Molecular Biology at the MRC Laboratory of Molecular Biology in Cambridge. During her time as a Research Biochemist, she gained first-hand industry experience working for Fisons Pharmaceuticals, then Astra AB.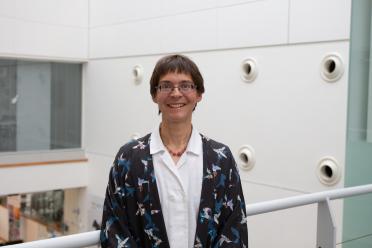 On joining the Earlham Institute's Board of Trustees, Dr Pilkington said: "I am honoured to be joining the Institute's team and I look forward to contributing as best I can to its ambitious and important work, collaboratively tackling fundamental scientific questions and pressing societal problems."
Magnus Rattray is Professor of Computational and Systems Biology at the University of Manchester and Director of its Institute for Data Science and Artificial Intelligence. In 2018, he was made a Turing Fellow and is Manchester's University Lead at the Alan Turing Institute, the national institute for data science and AI.
Having completed his PhD in Computer Science at the University of Manchester, Professor Rattray worked as a Research Associate at the Neural Computing Research Group in Aston University and, after a period lecturing back in Manchester, was appointed Professor of Statistical Bioinformatics and Machine Learning at the University of Sheffield. 
Professor Rattray's group develops methods to spot patterns in how gene expression changes over time and understand the complex network of molecular interactions between DNA, RNA and proteins which regulate these processes. They use probabilistic machine learning and systems biology modelling to explore how biological systems change and adapt over evolutionary time-scales, ranging from gene expression in single cells to longitudinal population health data.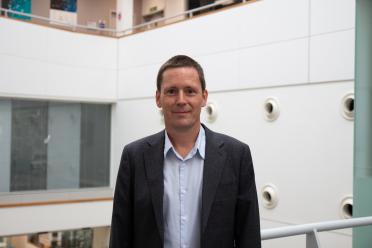 Professor Rattray said of his appointment: "I am delighted to take up this new role and support the Institute in developing new biological insights through the application of cutting-edge genomic technologies, complemented by powerful computational tools."
The Earlham Institute is led by the Board of Trustee Directors, which comprises experienced individuals with backgrounds in science, finance, legal and commercial areas relevant to the Institute's work.
The Board is supported by the Director, Executive, and Senior Management Teams.
Professor Peter Holland, Chair of the Board of Trustees, said: "I'd like to warmly welcome Magnus and Stephanie, who each bring a wealth of experience and energy. Crucially, they are both pioneers in their respective fields, which will significantly benefit the research and innovation taking place at the Earlham Institute now and in the future."
Notes to editors.
For more information, please contact:
Greg Bowker, Head of Communications, Earlham Institute (EI)
+44 (0)1603 450 895 / greg.bowker@earlham.ac.uk
About the Earlham Institute
The Earlham Institute (EI) is a world-leading research institute focusing on the development of genomics and computational biology. EI is based within the Norwich Research Park and is one of eight institutes that receive strategic funding from Biotechnology and Biological Science Research Council (BBSRC) - £6.45M in 2015/2016 - as well as support from other research funders. EI operates a National Capability to promote the application of genomics and bioinformatics to advance bioscience research and innovation.
EI offers a state of the art DNA sequencing facility, unique by its operation of multiple complementary technologies for data generation. The Institute is a UK hub for innovative bioinformatics through research, analysis and interpretation of multiple, complex data sets. It hosts one of the largest computing hardware facilities dedicated to life science research in Europe. It is also actively involved in developing novel platforms to provide access to computational tools and processing capacity for multiple academic and industrial users and promoting applications of computational Bioscience. Additionally, the Institute offers a training programme through courses and workshops, and an outreach programme targeting key stakeholders, and wider public audiences through dialogue and science communication activities.