Earlham Institute branches out to Darwin Tree of Life
01 November 2018
Image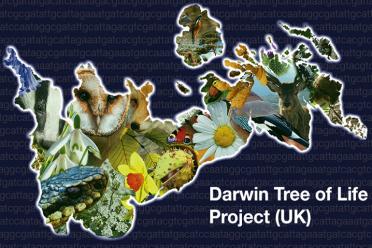 The Earlham Institute (EI) will be part of the epic DNA sequencing project which aims to decipher the genetic code of 66,000 species in the UK, led by the Wellcome Sanger Institute, as part of a global effort to sequence the genomes of all 1.5 million known species of animals, plants, protozoa and fungi on Earth.
The UK arm, known as the Darwin Tree of Life Project, officially launches today in London alongside the global effort, the Earth BioGenome Project (EBP). The launch is marked by a gathering of key scientific partners and funders from around the globe to discuss progress in organising and funding the project. The Earth BioGenome Project will ultimately create a new foundation for biology to drive solutions for preserving biodiversity and sustaining human societies.
Preserving and encouraging biodiversity is essential to all living things. As humans, we are part of a natural ecosystem where we rely on our environment to give us oxygen to breathe, soak up carbon emissions from the atmosphere and balance the ecological food-chain. To protect our planet, we need to ensure that biodiversity has the resilience to withstand the mounting pressures of climate change and an ever-growing population.
EI has been involved in several genomics projects which were the foundation for the Tree of Life Project such as Genome 10k and the Vertebrate Genomes Project, protist genomics, plant genomics and vertebrate genomics. A specialist challenge for the new project, EI is likely to be involved in the sampling and sequencing of protists (single-celled eukaryotes - organisms with a nucleus) and the analysis of vertebrate genomes, while an established history of decoding important and complex plant genomes such as wheat will aid in the sequencing and assembly of plant genomes.
Pivotal to the Institute's strategy is understanding how to harness biodiversity to improve agriculture. The Darwin Tree of Life project will provide a wealth of information of thousands of species which will inform EI scientists how genomes have adapted to specific environments and be utilised in, for example, crop plants. The Tree of Life dataset will also provide a basis to understand how genes work in a network to give rise to specific traits (or phenotypes) such as disease resistance or the ability to survive in extreme environments.
Director of Earlham Institute Prof Neil Hall, said: "The whole concept of the DTOL project is central to our core strength in harnessing 'big data' to bring a new understanding to how organisms and ecosystems work - and there are few research Institutes as well suited to contribute to this. Our expertise in assembly and network biology should ensure we can derive biological understanding from the datasets that will come from the UK-wide species project.
"I am really excited about EI being part of this project as it complements our data-driven biology and technology focus, with our specific interests in biodiversity and agriculture. There are huge opportunities here for academics and industrial scientists to make major breakthroughs and we hope to ensure that as well as generating an important dataset, we also uncover new biology by applying our advanced skills in computational analysis, functional genomics and synthetic biology."
A greater understanding of Earth's biodiversity and the responsible stewarding of its resources are among the most crucial scientific and social challenges of the new millennium. The overcoming of these challenges requires new scientific knowledge of evolution and interactions among millions of the planet's organisms.
Professor Melanie Welham, the Biotechnology and Biological Sciences Research Council (BBSRC) Executive Chair, added: "The Darwin Tree of Life project represents a significant investment, reflecting the importance of this study. The Earlham Institute, one of BBSRC's strategically funded institutes, will be playing an important part in this epic DNA sequencing project. As part of UK Research and Innovation - BBSRC continues to support investment in genomics, it helps us understand fundamental aspects of biology and to improve crops and livestock by exploiting knowledge of genetic diversity. This is an exciting project that has real potential to underpin future innovation."
The Sanger Institute will serve as the genomics hub in the UK, and alongside EI, will collaborate with the Natural History Museum in London, Royal Botanic Gardens, Kew, Edinburgh Genomics, University of Edinburgh, EMBL-EBI and others in sample collection, DNA sequencing, assembling and annotating genomes and storing the data.
The Darwin Tree of Life project is estimated to cost approximately £100 million over the first five years, and the sequencing of 66,000 species' genomes will take around 10 years.
To mark the 25th anniversary of the Wellcome Sanger Institute, the institute and its collaborators used PacBio® long-read technology to sequence the genomes of 25 UK species for the first time*, including Red and Grey squirrels, the European robin, Fen raft spider and Blackberry. The insights gained from the 25 Genomes Project form a basis for scaling up to sequence the genomes of 66,000 species.
The Darwin Tree of Life project is now possible due to recent and expected advances in sequencing and information technology that will enable the reading and interpretation of thousands of species' genomes each year by the Sanger Institute and its partner institutions across the UK. All of the data will be stored in public domain databases and made freely available for research use.
Sequencing the species in the UK and worldwide will revolutionise our understanding of biology and evolution, bolster efforts to conserve, help protect and restore biodiversity, and in return create new benefits for society and human welfare.
Professor Sir Mike Stratton, Director of the Wellcome Sanger Institute, said: "Globally, more than half of the vertebrate population has been lost in the past 40 years, and 23,000 species face the threat of extinction in the near future. Using the biological insights we will get from the genomes of all eukaryotic species, we can look to our responsibilities as custodians of life on this planet, tending life on Earth in a more informed manner using those genomes, at a time when nature is under considerable pressure, not least from us."
Professor Harris Lewin, University of California, Davis, United States and Chair of the Earth BioGenome Project, said: "The Darwin Tree of Life Project is a tremendously important advance for the Earth BioGenome Project and will serve as a model for other parallel national efforts. The Wellcome Sanger Institute brings decades of experience in genome sequencing and biology to help build the global capacity necessary to produce high-quality genomes at scale. The Earth BioGenome Project and its partner organizations welcome the outstanding leadership that the Wellcome Sanger Institute brings to our efforts to sequence all known eukaryotic life on our planet."
Sir Jim Smith, Director of Science at Wellcome, said: "When the Human Genome Project began 25 years ago, we could not imagine how the DNA sequence produced back then would transform research into human health and disease today. Embarking on a mission to sequence all life on Earth is no different. From nature, we shall gain insights into how to develop new treatments for infectious diseases, identify drugs to slow ageing, generate new approaches to feeding the world or create new biomaterials."
Notes to editors.
For more information, please contact:
Hayley London
Marketing & Communications Officer, Earlham Institute (EI)
Eukaryotic species are defined as organisms whose cells have a nucleus enclosed within membranes, unlike prokaryotes, which are unicellular organisms that lack a membrane-bound nucleus, mitochondria or any other membrane-bound organelle (Bacteria and Archaea).
The Earth BioGenome Project (EBP) aims to sequence, catalogue and categorise the genomes of all of Earth's eukaryotic biodiversity over a period of ten years. The projected cost of the EBP is $4.7 billion. Accounting for inflation, the Human Genome Project today would cost $5 billion.
* For more information on the 25 Genomes Project news story, visit: https://www.sanger.ac.uk/news/view/25-uk-species-genomes-sequenced-first-time
Funding:
The Wellcome Sanger Institute will use core funding from Wellcome to introduce a research programme in Tree of Life genomics. Further funding support for sample collection, sequencing machines, data infrastructure is required.
The Earth BioGenome Project activities are currently being funded by the participating organisations as well as private foundations, governmental organisations and crowd-funding sources. Participating institutions are committed to raising funds to complete the project in 10 years. Significant funds have already been raised to meet the $600 million goal necessary to complete Phase 1 of the project, to produce approximately 9000 reference quality genomes across all taxonomic families.
Appendix of quotes from partners:
Dr Tim Littlewood, Head of Life Sciences at the Natural History Museum, London, said: "The Natural History Museum is proud to be collaborating with the Wellcome Sanger Institute on the Darwin Tree of Life project. It is hoped that together we can uncover the blueprints of the diversity of UK life, which will effectively re-write what we know about these species. By comparing those blueprints within and between species we can understand the genetic diversity of fauna and flora from the UK and beyond. Sequencing the genomes of all life will reveal aspects of evolution we've not even dreamt of."
Professor Mark Blaxter, of Edinburgh Genomics and the University of Edinburgh, said: "The launch of the Darwin Tree of Life project is the realisation of a longstanding dream. Having the full genomes of all the organisms we share the planet with will change our ability to understand and care for them. The UK environmental and evolutionary research community has for many years been leading the way in sequencing the DNA of diverse species, and this revolutionary project will transform the science we can do."
Dr Paul Flicek, a senior scientist and team leader at EMBL's European Bioinformatic Institute, said: "The Darwin Tree of Life project is an exciting opportunity to understand life, evolution, ecosystems and biodiversity by leveraging genomics and our experience in creating biological data resources that are freely available to everyone in the world."
Dr Jonas Korlach, Chief Scientific Officer at Pacific Biosciences, said: "PacBio recently provided the foundational technology to enable completion of the 25 Genomes Project at the Wellcome Sanger Institute, and we are honored to be an integral part of the Darwin Tree of Life project as it deploys the power of our sequencing technology on a much broader scale. With the recent and ongoing improvements in our technology, we are well positioned to support the needs for scaling the sequencing and assembling of the genomes for the large number of species targeted by this project as well as the Earth BioGenome Project."
Selected websites:
Earth BioGenome Project
Carl R. Woese Institute for Genomic Biology
https://www.igb.illinois.edu/
About Earlham Institute
The Earlham Institute (EI) is a world-leading research Institute focusing on the development of genomics and computational biology. EI is based within the Norwich Research Park and is one of eight institutes that receive strategic funding from Biotechnology and Biological Science Research Council (BBSRC) - £5.43m in 2017/18 - as well as support from other research funders. - as well as support from other research funders. EI operates a National Capability to promote the application of genomics and bioinformatics to advance bioscience research and innovation.
EI offers a state of the art DNA sequencing facility, unique by its operation of multiple complementary technologies for data generation. The Institute is a UK hub for innovative bioinformatics through research, analysis and interpretation of multiple, complex data sets. It hosts one of the largest computing hardware facilities dedicated to life science research in Europe. It is also actively involved in developing novel platforms to provide access to computational tools and processing capacity for multiple academic and industrial users and promoting applications of computational Bioscience. Additionally, the Institute offers a training programme through courses and workshops, and an outreach programme targeting key stakeholders, and wider public audiences through dialogue and science communication activities.

About BBSRC
The Biotechnology and Biological Sciences Research Council (BBSRC) is part of UK Research and Innovation, a non-departmental public body funded by a grant-in-aid from the UK government.
BBSRC invests in world-class bioscience research and training on behalf of the UK public. Our aim is to further scientific knowledge, to promote economic growth, wealth and job creation and to improve quality of life in the UK and beyond.
Funded by government, BBSRC invested £469 million in world-class bioscience in 2016-17. We support research and training in universities and strategically funded institutes. BBSRC research and the people we fund are helping society to meet major challenges, including food security, green energy and healthier, longer lives. Our investments underpin important UK economic sectors, such as farming, food, industrial biotechnology and pharmaceuticals.
About University of California, Davis Genome Center
The UC Davis Genome Center serves the Omics needs of a large community of scientists, government and industry partners. State-of-the-art facilities for genome sequencing, gene expression analysis, an NIH-funded metabolomics core, proteomics and bioinformatics support research activities of more than full-time 40 faculty members involved in fundamental and translational research on agriculture, the environment and human health. The Genome Center is the current administrative home of the Earth BioGenome Project. http://genomecenter.ucdavis.edu/
About Royal Botanic Gardens, Kew
The Royal Botanic Gardens, Kew is a world famous scientific organisation, internationally respected for its outstanding collections as well as its scientific expertise in plant diversity, conservation and sustainable development in the UK and around the world. Kew Gardens is a major international and a top London visitor attraction. Kew's 132 hectares of landscaped gardens, and Wakehurst, Kew's Wild Botanic Garden, attract over 2.1 million visits every year. Kew was made a UNESCO World Heritage Site in July 2003 and celebrated its 250th anniversary in 2009. Wakehurst is home to Kew's Millennium Seed Bank, the largest wild plant seed bank in the world. Kew receives approximately one third of its funding from Government through the Department for the Environment, Food and Rural Affairs (Defra) and research councils. Further funding needed to support Kew's vital work comes from donors, membership and commercial activity including ticket sales.
About Natural History Museum
The Natural History Museum exists to inspire a love of the natural world and unlock answers to the big issues facing humanity and the planet. It is a world-leading science research centre, and through its unique collection and unrivalled expertise it is tackling issues such as food security, eradicating diseases and managing resource scarcity. The Natural History Museum is the most visited natural history museum in Europe and the top science attraction in the UK; we welcome more than 4.5 million visitors each year and our website receives over 500,000 unique visitors a month. People come from around the world to enjoy our galleries and events and engage both in-person and online with our science and educational activities through innovative programmes and citizen science projects. http://www.nhm.ac.uk/
About Edinburgh Genomics
Edinburgh Genomics is world renowned for the provision of advanced genomics services. Rooted in the University of Edinburgh, it produces high-quality, high-volume data for global collaborators and customers across academia, government and industry. Investment in the latest genome sequencing technologies have enabled the organization to lead the way for genomics in Scotland, providing a richer picture of genetic diversity in evolution and ecology and improved patient diagnosis and disease management. With trusted experts and the confidence to deliver high quality results, Edinburgh Genomics is rapidly changing global research and future patient care. http://genomics.ed.ac.uk
About European Bioinformatics Institute (EMBL-EBI)
The European Bioinformatics Institute (EMBL-EBI) is a global leader in the storage, analysis and dissemination of large biological datasets. We help scientists realise the potential of 'big data' by enhancing their ability to exploit complex information to make discoveries that benefit humankind.
We are at the forefront of computational biology research, with work spanning sequence analysis methods, multi-dimensional statistical analysis and data-driven biological discovery, from plant biology to mammalian development and disease.
We are part of EMBL and are located on the Wellcome Genome Campus, one of the world's largest concentrations of scientific and technical expertise in genomics. Website: www.ebi.ac.uk
About Pacific Biosciences
Pacific Biosciences of California, Inc. (NASDAQ:PACB) offers sequencing systems to help scientists resolve genetically complex problems. Based on its novel Single Molecule, Real-Time (SMRT®) technology, Pacific Biosciences' products enable: de novo genome assembly to finish genomes in order to more fully identify, annotate and decipher genomic structures; full-length transcript analysis to improve annotations in reference genomes, characterize alternatively spliced isoforms in important gene families, and find novel genes; targeted sequencing to more comprehensively characterize genetic variations; and real-time kinetic information for epigenome characterization. Pacific Biosciences' technology provides high accuracy, ultra-long reads, uniform coverage, and the ability to simultaneously detect epigenetic changes. PacBio® sequencing systems, including consumables and software, provide a simple, fast, end-to-end workflow for SMRT Sequencing. More information is available at www.pacb.com
About The Wellcome Sanger Institute
The Wellcome Sanger Institute is one of the world's leading genome centres. Through its ability to conduct research at scale, it is able to engage in bold and long-term exploratory projects that are designed to influence and empower medical science globally. Institute research findings, generated through its own research programmes and through its leading role in international consortia, are being used to develop new diagnostics and treatments for human disease. To celebrate its 25th year in 2018, the Institute is sequencing 25 new genomes of species in the UK. Find out more at www.sanger.ac.uk or follow @sangerinstitute
About Wellcome
Wellcome exists to improve health for everyone by helping great ideas to thrive. We're a global charitable foundation, both politically and financially independent. We support scientists and researchers, take on big problems, fuel imaginations and spark debate. www.wellcome.ac.uk