Inside our world: Inside EI
14 March 2019
Image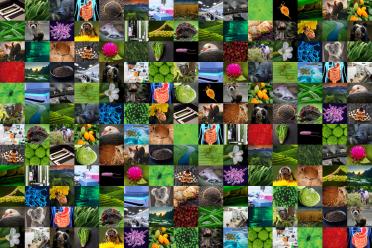 Ever wonder what goes on behind science institute doors? Come and find out about EI's unique and fascinating bioscience at the <a href="/open-day-2019">Open Day: 'Inside EI'</a> on Tuesday 21 May 2019.
Earlham Institute (EI) will be opening up its life science research to the public - explore their pioneering and diverse range of genomics and bioinformatics projects which decode living systems to understand and better our world.
EI helps improve animal, plant and human health by sequencing and analysing the DNA of living organisms that underpin crucial ecosystems and remedy global issues. Talk to our scientists directly and be immersed in cutting-edge research through the dedicated research Zones:
'Tree of Life', how we understand the breadth and depth of a multitude of important species
'GROW', our work in supporting Colombia's abundant biodiversity and socioeconomic development
'The Cloud' - our open-access AI and machine learning tools and training to support the UK and international life science community.
Also get involved with the event's interactive activities and tours, giving you firsthand experience of EI's groundbreaking 'big data' technology and techniques - including one of the largest supercomputers in Europe of its kind, live genome sequencing, agri-robotics, and some of the most advanced labs in genomics and synthetic biology.
EI's expert scientists will also deliver a packed schedule of intriguing talks; from vulnerable species, crop and human disease to climate change and AI, you can find out how the Institute delves into the living world and the challenges it faces.
EI's Science Communication Manager, Dr Peter Bickerton, said, "Inside EI is an exciting opportunity to experience the cutting edge of science: from supercomputing and AI to robotics, genome sequencing and synthetic biology, we cover it all."
Find out more at Open Day 2019: Inside EI and register your place.
Notes to editors.
For more information or to arrange to speak with our Science Communications & Outreach Manager, Dr Peter Bickerton, please contact:
Hayley London
Marketing & Communications Officer, Earlham Institute (EI)
About Earlham Institute
The Earlham Institute (EI) is a world-leading research Institute focusing on the development of genomics and computational biology. EI is based within the Norwich Research Park and is one of eight institutes that receive strategic funding from Biotechnology and Biological Science Research Council (BBSRC) - £5.43m in 2017/18 - as well as support from other research funders. EI operates a National Capability to promote the application of genomics and bioinformatics to advance bioscience research and innovation.
EI offers a state of the art DNA sequencing facility, unique by its operation of multiple complementary technologies for data generation. The Institute is a UK hub for innovative bioinformatics through research, analysis and interpretation of multiple, complex data sets. It hosts one of the largest computing hardware facilities dedicated to life science research in Europe. It is also actively involved in developing novel platforms to provide access to computational tools and processing capacity for multiple academic and industrial users and promoting applications of computational Bioscience. Additionally, the Institute offers a training programme through courses and workshops, and an outreach programme targeting key stakeholders, and wider public audiences through dialogue and science communication activities.