'Molecular Facebook' signals researchers to right path for understanding cell function in disease
20 January 2022
Image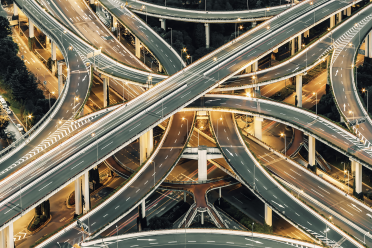 Scientists at the Earlham Institute, UK, and Eötvös Loránd University, Hungary, have developed a free, downloadable resource to provide researchers with essential information on biological pathways in human and model organisms.
Upgraded from previous SignaLink versions, the unique resource SignaLink3 integrates data on cell communication involving many different aspects of key genetic networks, including DNA regulation and tissue specificity, to help indicate and understand disease - including cancer, neurodegenerative, autoimmune and infectious conditions.
SignaLink3 - published today in the prestigious Nucleic Acid Research journal's annual Database Issue presenting the best resources in molecular biology - is hosted on an open, interactive website easily accessible for scientists to explore signalling networks in specific detail.
The site provides systems biologists and bioinformaticians with large, downloadable datasets for scientific modelling and advanced bioinformatics analysis of high-quality, curated signalling pathways - all in widely-used formats. The easy-to-use platform also allows experimental biologists, with no computational background, to identify the role and regulation of a single protein in humans and in model organisms.
In the updated SignaLink3, integrated expression data provides researchers a way to analyse tissue specificity and subcellular localisation of signalling networks. The new SignaLink website was developed based on feedback from users for an improved platform with new features and various download formats, suggested by the bioscience community.
Containing over 400,000 new signalling interactions, totalling 700,000 interactions for Homo sapiens, SignaLink3 is one of the largest integrated signalling network resources globally for human cell analysis. SignaLink3 is the only current signalling network resource to provide regulatory information for the model species Caenorhabditis elegans (roundworm) and Danio rerio (zebrafish), and the largest resource for Drosophila melanogaster (common fruit fly).
Signalling pathways represent the molecular mechanisms controlling a cell's response to various internal or external stimuli - playing a crucial role in the development and function of multicellular organisms and how they communicate with each other and interact with their environments.
Traditionally, these pathways were considered as a linear chain of events, rather than a complex network of intertwining interactions.To provide a biologically relevant representation of the cell's functional inner workings, however, individual biological processes needed to be differentiated as independent pathways from processes with common interactors and cross-talk signals.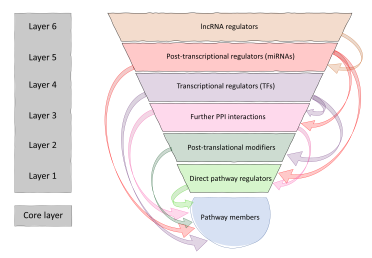 Figure above describes the multi-layered structure of the resource
In the past decade, signalling research started to view biological processes as one single network, which includes and represents multiple pathways. However, existing inadequate signalling databases contain one part of complex cell networks of intertwining pathways with missing key biological interactions and processes.
SignaLink is a molecular resource designed to provide scientists with improved insights into cross-talk between different cell signalling pathways - enabling holistic, multiscale analysis of how they communicate and regulate.
Lead study author Dr Tamás Korcsmáros at the Earlham Institute and the Imperial College, London, UK, said: "Although there have been many advances in this field, most signalling resources still only represent a subset of this complex network. Currently available databases use interaction data from high-throughput experiments and text mining, while others use manual curation from literature with differing protocols.
"Unlike most of these resources which create a detailed representation of one specific aspect of the regulatory mechanisms of signalling pathways - often leaving out part of the complex network of signalling events, with differing detail levels causing difficulty for comparative analyses - SignaLink integrates these strands and provides a one-stop shop of signalling data.
"SignaLink represents signalling networks as connected functional pathways; like a 'molecular Facebook' that opens up dialogue between cell functions."
The new version, SignaLink3 extends the existing resource with the addition of gene regulation data, tissue-specific precise analysis and further information on protein-protein interactions for modelling approaches.
Study joint first-author Luca Csabai, PhD student at the Eötvös Loránd University, said: "SignaLink3 defines connections between signalling layers, representing a more complete network of regulatory mechanisms to create a more thorough biological model of cellular communication.
"As advancements in the field emerge, integrating new data has been a priority - equipping researchers with a global map of signalling pathways to better understand and analyse the regulation of biological pathways and cross-talk interactions."
Dr Korcsmáros added: "Regulation of many physiological cell functions requires these signalling pathways to work precisely. Deregulation of pathways can lead to disturbances in cellular functions resulting in various diseases, such as cancer, neurodegenerative and autoimmune diseases. Therefore, it is important to analyse and understand these regulatory processes in order to uncover the workings of these diseases in human and adequate animal health models,"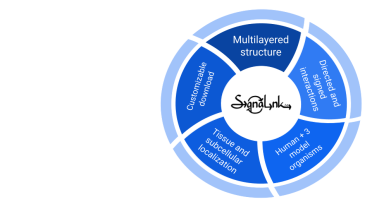 Figure aboves demonstrates USP of SignaLink3
Notes to editors.
'SignaLink3: a multi-layered resource to uncover tissue-specific signaling networks' is published in The 2022 Nucleic Acids Research database issue and the online molecular biology database collection (doi.org/10.1093/nar/gkab909).
SignaLink has been a widely used tool in signalling research with over 4,000 downloads from 400 institutes in 81 countries since 2013. Pathway components are represented at the core of the resource, while their regulatory proteins, transcription factors, miRNAs, and newly-added lncRNAs make up each layer of the multi-layered structure.
SignaLink is co-funded by BBSRC as part of the NC3 e-Infrastructure National Capability, provided on CyverseUK and an ELIXIR-UK Roadmap Resource.
For more information, please contact:
Hayley London
Media & Communications Officer, Earlham Institute (EI)
About Earlham Institute
The Earlham Institute (EI) is a world-leading research institute focusing on the development of genomics and computational biology. EI is based within the Norwich Research Park and is one of eight institutes that receive strategic funding from Biotechnology and Biological Science Research Council (BBSRC) - £6.45M in 2015/2016 - as well as support from other research funders. EI operates a National Capability to promote the application of genomics and bioinformatics to advance bioscience research and innovation.
EI offers a state of the art DNA sequencing facility, unique by its operation of multiple complementary technologies for data generation. The Institute is a UK hub for innovative bioinformatics through research, analysis and interpretation of multiple, complex data sets. It hosts one of the largest computing hardware facilities dedicated to life science research in Europe. It is also actively involved in developing novel platforms to provide access to computational tools and processing capacity for multiple academic and industrial users and promoting applications of computational Bioscience. Additionally, the Institute offers a training programme through courses and workshops, and an outreach programme targeting key stakeholders, and wider public audiences through dialogue and science communication activities.
About Eötvös Loránd University
ELTE's Faculty of Science is the largest institution in Hungary, where all natural sciences are represented on the highest standard. The intellectual capital accumulated here provides students with a unique opportunity to broaden their minds, use their personal resources, and thus move closer to knowledge-intensive information societies. More than 460 researchers work at ELTE's Faculty of Science's five scientific Institutes. Our programs encompass the full spectrum of natural sciences. Our Faculty has five Institutes encompassing seven scientific fields and one educational organisation, all under the direct leadership of the Dean. All of them take part in our environmental sciences program.
ELTE's Institute of Biology is home to Hungary's most diverse community of biologists. The fact that we are a research university ensures that our graduates are welcomed in numerous fields of medicine, environmental protection, healthcare, and the environmental industry both in Hungary and the world. We were the first to compare the brain activity of dogs and humans during emotional reactions. We created new possibilities in the therapy of heart attack and brain haemorrhage by developing active agents through directed protein evolution.