Our Director of Science honoured for Biological and Medical Sciences
03 March 2016
Image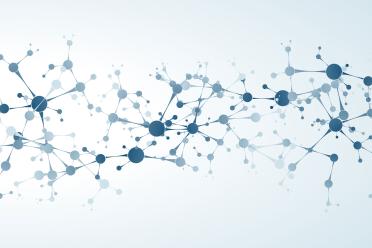 Director of Science Dr Federica Di Palma is awarded two honorary professorships by the University of East Anglia (UEA) for the School of Biological Sciences and Norwich Medical School.
In her role as Honorary Professor at the UEA School of Biological Science, Prof Di Palma will be involved in a number of close collaborations.
Partnering with Professor Andrea Munsterberg and Dr Grant Wheeler to develop and optimize the protocol for assaying transposase-accessible chromatin using sequencing (ATAC-seq) to study regions of open chromatin in a wide-variety of organisms, as well as looking at micro RNAs in domestic chickens and Xenopus frogs.
Together with her collaboration with Dr Cock Van Oosterhout on developing computational tools for examining hybridization and genome introgression in evolutionary models, Prof Di Palma and her group also work with Professor Tamas Dalmay on microRNA identification and function in diverse organisms.
At the UEA Norwich Medical School, Prof Di Palma's joint efforts will focus on the bone marrow cancer acute myeloid leukaemia and advancing our understanding of how AML cells grow, and evade chemotherapy, in collaboration with Professor Kristian Bowles and Dr Stuart Rushworth.
Alongside Dr Barbara Jennings on genomics of rare diseases and with Professor Colin Cooper at UEA as part of Genomics England 100k Genome Project.
Prof Dylan Edwards, Interim Director at EI, Executive Dean Faculty of Medicine and Health Sciences and Chair of Cancer Studies in the School of Biological Sciences at UEA, said: "Federica's appointment is very exciting for us as it cements the growing relationship between TGAC and UEA, and I look forward to the major discoveries that are going to come from it."
Prof Di Palma, Director of Science and Head of Vertebrate & Health Genomics at EI, added: "I am very honoured to receive the opportunity to contribute to the outstanding research activities led by Faculty members in the Biology and Medical schools. We have been working closely with many colleagues at UEA already and I anticipate many more exciting opportunities ahead."
The UEA School of Biological Sciences boasts state-of-art research facilities as well as modern teaching laboratories in the internationally renowned Norwich Research Park. The world-leading research covers the full spectrum of biology, from biomedicine and developmental biology to microbiology, biochemistry, evolutionary biology, ecology and conservation.
The Faculty of Medicine and Health Sciences delivers world-class research and takes a leading role in the renowned scientific research community in Norwich, cited as the fourth highest city for science research in the UK.
The School itself is building a strong reputation in Population Medicine, Health Economics, and Diet and Health and BioMedicine with laboratory work now being concentrated in the newly-built BioMedical Research Centre. As part of the Faculty of Medicine and Health Sciences we place a strong emphasis on inter-professional co-operation in teaching and research.
Both schools are committed to the principles of the Athena SWAN charter which recognises and celebrates good practice in recruiting, retaining and promoting women in science, technology, engineering, mathematics and medicine (STEMM) in higher education, the School has been awarded the bronze award.
Notes to editors.
For more information, please contact:
Hayley London
Marketing & Communications Officer, Earlham Institute (EI)
About Earlham Institute
The Earlham Institute (EI) is a world-leading research institute focusing on the development of genomics and computational biology. EI is based within the Norwich Research Park and is one of eight institutes that receive strategic funding from Biotechnology and Biological Science Research Council (BBSRC) - £6.45M in 2015/2016 - as well as support from other research funders. EI operates a National Capability to promote the application of genomics and bioinformatics to advance bioscience research and innovation.
EI offers a state of the art DNA sequencing facility, unique by its operation of multiple complementary technologies for data generation. The Institute is a UK hub for innovative bioinformatics through research, analysis and interpretation of multiple, complex data sets. It hosts one of the largest computing hardware facilities dedicated to life science research in Europe. It is also actively involved in developing novel platforms to provide access to computational tools and processing capacity for multiple academic and industrial users and promoting applications of computational Bioscience. Additionally, the Institute offers a training programme through courses and workshops, and an outreach programme targeting key stakeholders, and wider public audiences through dialogue and science communication activities.