Science building a BRIDGE between Colombia and UK
30 September 2019
Image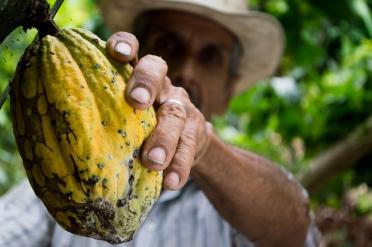 The British and Colombian Embassies and the Colombian research council (Colciencias) will celebrate the impact of UK-Colombian science collaborations on Wednesday 2 October 2019, at the Natural History Museum in London.
The event, 'Doing Science in Colombia' is supported by the Department for Business Energy and Industrial Strategy, the Natural History Museum, Newton Fund, the Global Challenges Research Fund, UK Research and Innovation Fund (GCRF-UKRI), Earlham Institute (EI) and the BRIDGE (Biodiversity, Responsibility, Innovation, Development, Growth and Education) Colombia network.
The scientific collaboration between Colombia and the UK has grown over the last five years to unprecedented levels, particularly through the work made possible by public funding - with the number and quality of joint research projects as testament to this collaboration.
The event will highlight the achievements of this international relationship and consider its future. Academics, diplomats, business leaders and civil servants will discuss issues such as the current state of the scientific collaboration, the sustainability of research and innovation projects and the future of the bilateral relationship from different perspectives.
Prof Federica Di Palma, one of the event speakers, will profile the impact of GROW Colombia; a four-year GCRF science research and capacity-building collaboration which is in its second year. GROW Colombia is designed to demonstrate that developing Colombia's bioeconomy can drive sustainable, long-term prosperity, conserve Colombia's rich biodiversity and secure peace and stability in post-conflict communities.
As science adviser to the Colombian Government's Sabios Mission, Professor Di Palma will also speak about the wider opportunities for Colombia's bioeconomy and biotechnology and outline how the BRIDGE Colombia network is facilitating further scientific partnerships.
Prof Di Palma, Director of BRIDGE Colombia and former Director of Science at Earlham Institute, said: "This event will celebrate the impact of the multiple scientific collaborations between Colombia and the UK and look ahead to the future of these countries' joint scientific endeavours. In a mega-biodiverse country such as Colombia, bioeconomic activities are fundamental for equitable, sustainable and inclusive development and of huge significance to global scientific discovery.
"By continuing to work together we can progress Colombia's bioeconomy to conserve its precious natural wealth and bring sustainable prosperity and stability to the people of Colombia. There is growing global recognition of the importance to us all of biodiversity and healthy ecosystems. International collaboration to conserve these natural resources is urgent and imperative."
Doing Science with Colombia 2019 will take place on Wednesday, 2 October 2019 at 09:00 (registration from 08:00) at the Natural History Museum. Please register ASAP.
Notes to editors.
About Earlham Institute
The Earlham Institute (EI) is a world-leading research Institute focusing on the development of genomics and computational biology. EI is based within the Norwich Research Park and is one of eight institutes that receive strategic funding from Biotechnology and Biological Science Research Council (BBSRC) - £5.43m in 2017/18 - as well as support from other research funders. - as well as support from other research funders. EI operates a National Capability to promote the application of genomics and bioinformatics to advance bioscience research and innovation.
EI offers a state of the art DNA sequencing facility, unique by its operation of multiple complementary technologies for data generation. The Institute is a UK hub for innovative bioinformatics through research, analysis and interpretation of multiple, complex data sets. It hosts one of the largest computing hardware facilities dedicated to life science research in Europe. It is also actively involved in developing novel platforms to provide access to computational tools and processing capacity for multiple academic and industrial users and promoting applications of computational Bioscience. Additionally, the Institute offers a training programme through courses and workshops, and an outreach programme targeting key stakeholders, and wider public audiences through dialogue and science communication activities.