10 ways to ensure you write a good PhD thesis
A look at the crux of your three or four years of study: the dreaded thesis and viva voce that will seal your doctorhood.
So you decided to do a PhD, huh? Don't say we didn't warn you (see 10 things to consider before starting a PhD degree).
Now that you've started, you should probably be considering the crux of your three or four years of study: the dreaded thesis and viva voce that will seal your doctorhood.
Here's some advice from someone who should have read an article like this before doing his PhD.
1. Start as you mean to finish.
It's week one of your PhD. What will you do first?
Probably read some papers. You'll start with the ones published by your supervisor, then their supervisor, then wider afield. You'll build knowledge around your research area, in order that you can complete your six-month literature review.
Take this seriously!
Your literature review, if written well, will form the bulk of your thesis introduction. My literature review made up the bulk of a review paper on calcium signalling in plants.
It's always handy to have part of your thesis published already - you likely won't have to answer for peer-reviewed science in a viva voce.
2. Don't rest on your laurels.
It's year three of your PhD. That literature review is about as current as a medical manual from the 1800s.
We've moved on from leeches, your field has moved on in the last three years.
Keep reading!
3. Know what you're talking about.
This sounds daft, but seriously; if you can't explain the first figure of your PhD thesis in a viva voce, you'll be stuck in that room for a long, long time.
At the end of your first year, you'll have a mini viva voce in the form of a continuation report and presentation, possibly with an interview. This is when they'll decide whether you are worth taking through to the full term - so try and hit the ground running.
4. Know when to call it quits in the lab.
As much as you think you need that extra experiment for chapter four; you don't.
As soon as your PhD gets to six months to go, put the pipette down. Drop it. Step away. Repetitive strain injury is real.
Stay focused. This is about your PhD degree, not how many experiments you can cram into four years.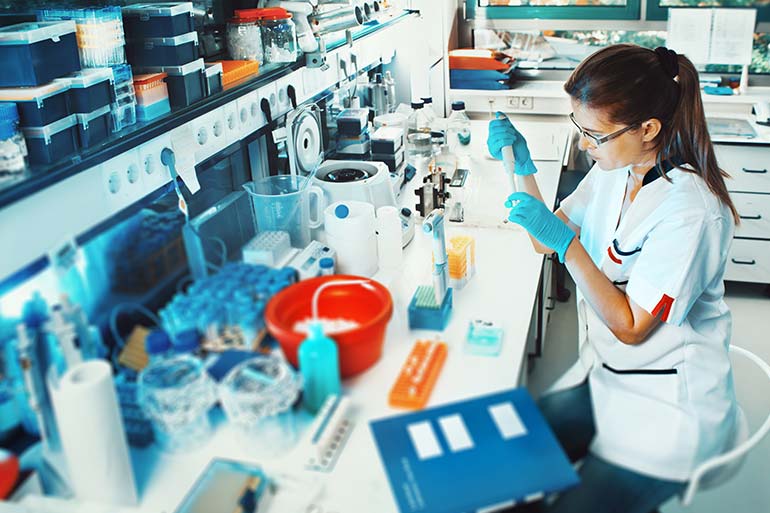 5. Write as you go along.
It's great writing these articles knowing fully well I didn't do many of these things. However, I wish I had!
If you write up your methods, in the style of a thesis, as you go along, boom! That's the methods chapter done.
If you update your literature review with new, relevant information, boom! That's your introduction done.
If you continually update your figures, boom! That's half of your results section done.
If you do all of this as you go along, you can most likely disregard point four and merrily pipette 'til your heart's content.
Plus, if you can get as much feedback as possible on your chapters, it's much more likely your supervisor will think it's good, therefore much more likely your examiners will think it's good.
(Clue: This requires time. Supervisors are busy people).
We can all agree that, while no doubt a classic, "Lord of the Rings: The Two Towers" is one of the most monotonously dull reads of all time.
Why?
Tolkien waffles on, page after page, regurgitating the same chapter over and over again, with Legolas, Aragorn and Gimli wandering aimlessly through some fields, until eventually, some fighting happens.
Get straight to the fighting.
My thesis was 30,005 words, with only three results chapters, and my viva voce lasted about two and a half hours (pretty short, all things considered - one person in our department had a six-hour one, you don't want that).
7. Be aware of what went wrong and how to explain it.
A tip from my viva voce exam.
I managed to avoid a whole tonne of questions (about maybe my lack of an extra results chapter) by knowing exactly what I had done, why I had done it, why it had gone awry and what I did about it.
In my case, I was attempting to amplify and sequence a region of the Chlamydomonas reinhardtii genome which, upon revisiting the genome browser, kept expanding. Turns out it probably wasn't an expressed gene after all.
However, I explained my reasons for pursuing it in the first place, which was actually a really good chance to show off my ability to tackle problems scientifically (which is part of the process of a PhD anyway - to show you can really be independent and thrive in a science career).
Go to town with these (selecting the correct ones) - and explain them thoroughly in the methods. Make it clear in figure legends what statistical method you used - it will definitely come up in your viva voce.
Don't forget to keep an eye on your data. Numbers, stats, figures...good record keeping is vital to concluding your phd degree positively.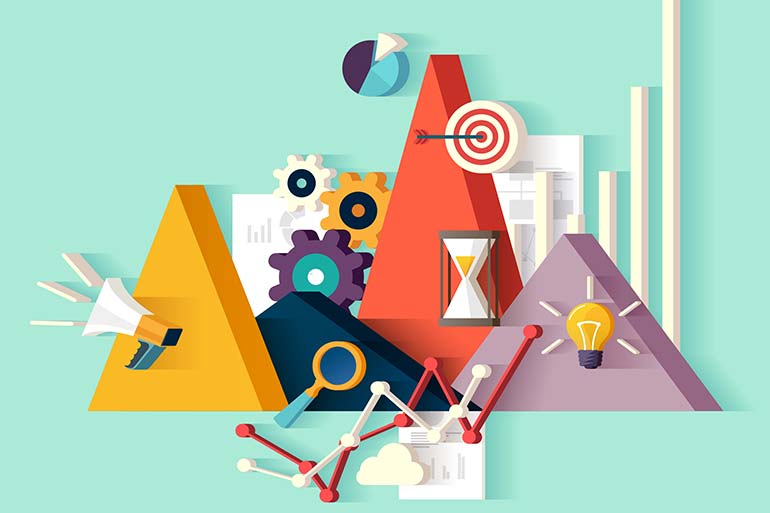 Do these as you go along.
There is not a lot more painstaking and mind-numbingly dull than spending a week going through Web of Science and manually adding references to an Endnote library when you could have been doing this as and when you read the paper the first time around.
(Think about having just enough references from your external examiner in there to keep them happy - but not too many as to look desperate. Much like dating.)
10. Read other people's PhD theses.
Let's face it - your supervisor (or advisor, or other PIs around and about the place) will know which of their students absolutely nailed their thesis and viva voce, and which students barely scraped through with their wits intact.
You should probably ask them if you can read the good ones and the bad ones. Then it'll be quite apparent what you should, or should not, be doing.