Colorifix: driving the sustainable fashion revolution
A scientific partnership between the Earlham Institute and biotech company Colorifix is working to revolutionise the textile dyeing industry, using engineered bacteria to improve sustainability, scalability and value.
Image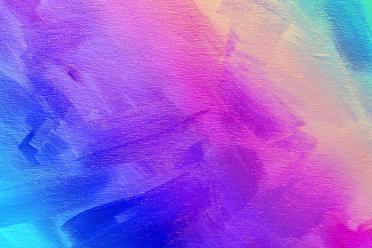 According to Research and Markets, the global textiles dyes industry is projected to be worth $15.5 billion by 2026, with the UK industrial dyeing market valued at $90 million. With pressing targets in place to clean up our planet, the textile dyeing industry is a less publicised culprit. Worldwide, it is one of the most polluting industrial processes, causing severe environmental and potential health issues.
Consuming up to 1.3m tons of dyes and pigments, the global textile industry most commonly uses synthetic azo dyes derived from harmful, highly toxic petrochemical sources. The dye's toxins are bioaccumulative with 200,000 tons lost annually in effluent, most escaping conventional wastewater treatment. This causes more than 20 per cent of the global industrial water pollution and is also one of the largest industrial water consumers, using over 5.8 trillion litres.
As a key component for the success of any brand in the textile industry, the colour dyeing process not only is fundamental for the style and identity of the product but also needs to be durable and economical. However, global consumerism and increasing regulatory demand for greater sustainability are putting immense pressure on the industry for alternative dyeing methods.
As a result, the market has seen an influx of so-called 'natural dyes' growing rapidly in the $9.8 billion/year dye market. But these dyes are rarely low-impact - often using mordants to 'fix' colour onto the fabric and still consuming large quantities of water.
Colorifix engineers bacterial strains that convert low-cost agricultural by-products into high-value pigments and dyed textiles. The unique technology combines both dye production and industrial application - based on the concept that every colour in nature that is made by a living organism (a plant, animal, insect, or microbe) and is coded for by DNA. By identifying these 'colour instructions', Colorifix can build the DNA code and insert it into a microorganism that can then enhance the colour just as it is produced in nature.
Instead of using the microbe's natural ability to adhere to surfaces like textile fibres and then secrete and fix colour, the revolutionary technology turns naturally-occurring pigments into colourful industrial dyes at scale, with zero petrochemicals and none of the hazardous substances necessary in conventional dyeing.
Unlike previous attempts to engineer microorganisms to produce and transfer colour to fabric or yarn, the approach eliminates solvent use with reduced heat requirements to extract the pigment. The process uses ten times less water and 80% less energy, offering consistency in colours across both natural and synthetic fibres.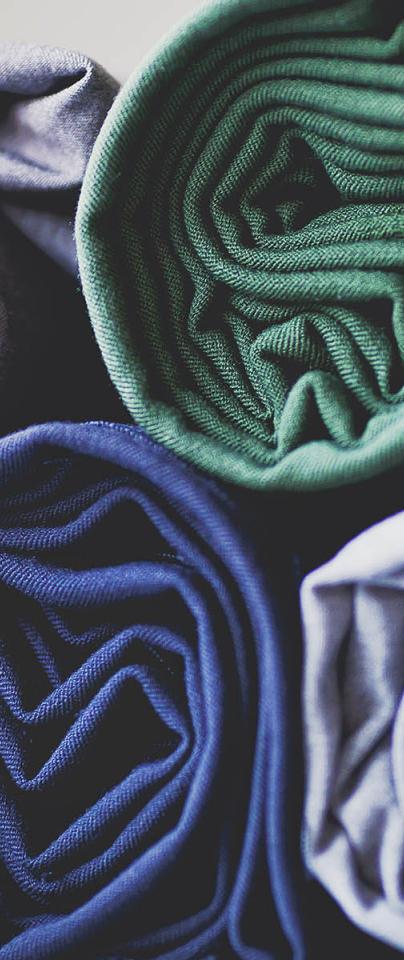 Funded by Innovate UK and with significant brand interest secured, biotechnology company Colorifix set to investigate scaling up sustainable dye production through scientific collaboration with the Earlham Institute.
Building on global interest, based on small batches of dyed fabric across a limited pigment colour range, the project explored the potential to build and optimise production using engineered bacteria.
As a critical step in commercialising the sustainable dye process, Colorifix partnered with the Earlham Institute's Genomics Pipelines Group and Earlham Biofoundry - drawing upon their expertise to advance the synthetic biology technique for developing new strains for industrial scale-up and optimised dye production.
The Earlham Institute brought expertise in micro-fermentation and high-throughput screening, combined with advanced RNA sequencing techniques, to support the Colorifix team in delivering pathway engineering for optimal dye production at scale in microbial strains. Jointly, the team were able to demonstrate significantly improved colour production in safe industrial bacteria.
"Some microorganisms are exceptional hosts for the expression of complex natural products but are limited in their ability to degrade sucrose-based renewable feedstocks," said Lesley Ives, Automation Senior Research Assistant in the Earlham Biofoundry.
"To support process optimisation and leverage the fermentation and sequencing expertise of the Earlham Institute, the project delivers a new industrial chassis organism for the production of bioactive compounds, as well as an AI tool establishing the relationship between the structure and physio-chemical properties of polyketide anthraquinones (organic compound) in textile dyeing."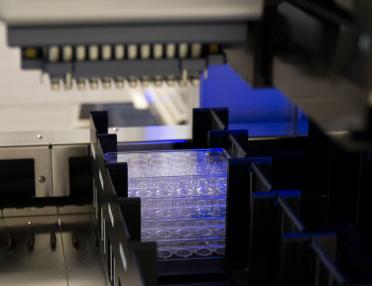 Supplying global brands - such as H&M, Pangaia, Hugo-Boss and Stella McCartney, among others - the Earlham Institute's work with Colorifix offers the potential to revolutionise the textile dyeing industry.
The dyeing industry is one of the largest water consumers in the world using over 5.8 trillion litres of water per year, along with petrochemical dyes and highly polluting chemicals in the global industrial toxin dyeing process.
The technology can both reduce the pressure on existing water stocks and decrease pollution in the dyeing process, leading to better wellbeing and health in textile manufacturing regions.
"Through the use of novel synthetic biology to convert renewable feedstocks into pigments and dyed fabrics, we can significantly reduce environmental impact and address the global challenge of improving the sustainability of textile dyeing without any increase in cost," said Dr Jim Ajioka, Chief Scientific Officer at Colorifix.
Responding to the current growing pressure for change in the textile dyeing industry, there is strong potential across multiple markets from luxury apparel to technical textiles, with a prominent value proposition and multiple income models. The solution is also truly scalable, with no change in the dyeing process or new equipment for dyeing required.
The industry project highlights the UK technology market with methodologies established offering value across synthetic biology, metabolic engineering and microbiology. The project will deliver a cumulative profit in the first five years of £27.1m to be reinvested into new R&D and employment.
The new process will also improve working conditions in dyeing houses, globally. Exposure to dyes and effluent is linked to increased rates of cancer, asthma, hormone alteration and burns from the handling of chemicals.
"Our activities enabled Colorifix to truly scale their biomanufacturing process and capitalise upon the global market opportunity available," said Head of Genomics Pipelines at the Earlham Institute, Dr Karim Gharbi.
"The arising knowledge and resources also add significant value and open new translation opportunities to manufacture antiviral and antimicrobial dyes due to the reported therapeutic potential of anthraquinones."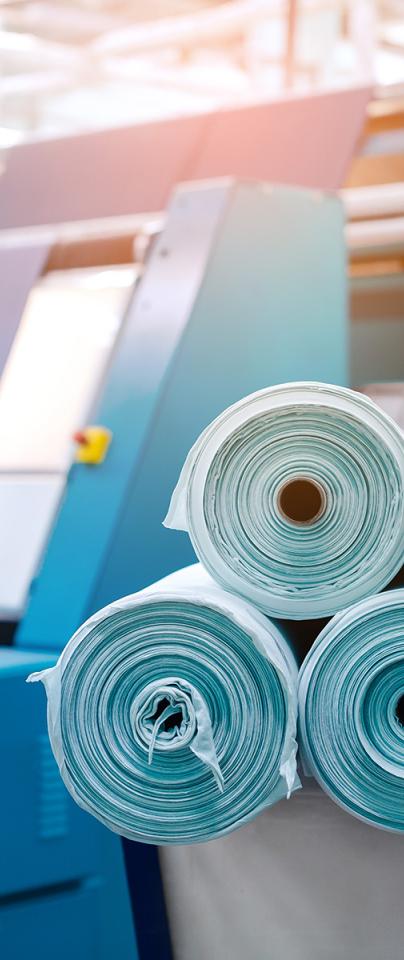 The solution is applicable to both garment and fibre dyeing. Target markets include sustainable high street fashion, luxury apparel, sportswear and automotive textiles - accounting for global trade of up to €370 billion annually, with the provision of textile dyeing worth approximately €10 billion annually with a mean growth of 10%.
Although there is consumer demand for sustainable fashion and brand commitment to stop the use of toxic chemicals, price sensitivity is still key. Product development is driven by both big brands and dye houses, with regulations around chemical use and effluent management becoming more restrictive globally - for example, China aims to reduce textile total pollutants by 10% by 2023.
"This project represents a critical step in the optimisation and scaling of the solution Colorifix offers the first truly sustainable alternative to conventional dyeing techniques," added Dr Ajioka.
"Although the solution will probably never fully replace petrochemical-based dye products, it does offer the potential to deliver a significant impact at a time when brands and dye houses are facing equal pressure for change."
Colorifix has successfully produced two pigments, which have been proven for antimicrobial protection when applied to fabrics. The proposed work in anthraquinone compounds further strengthens this proposition for sportswear and healthcare clothing - with the global antimicrobial textiles market projected to reach USD 12,313 million by 2024.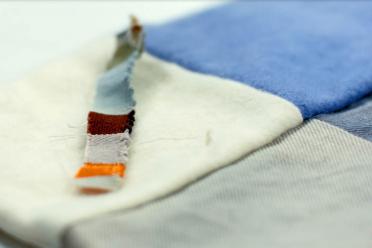 The advanced knowledge generated by the Earlham Institute around optimised chassis organisms also offers key relevance to the wider Industrial Biotech sector.
Head of Business Development and Impact Dr Liliya Serazetdinova, added: "We are delighted by our collaboration with Colorifix. It enables our researchers to apply solutions to critical challenges in Industry and help address environmental issues - providing a route to impact.
"Knowledge and tools we developed during this project have the potential for other applications beyond the textile industry, where the use of industrial strains with engineered pathways could deliver other benefits. For example, to accelerate the design and construction of natural compounds of wider pharmaceutical interest such as antibiotics, anti-cancer and anti-malarial agents.
"Other potential impacts from the industrial bacteria process could also be applied to enhancing antimicrobial/antiviral protection in the event of future pandemics, helping to reduce the transmission of infection in medical and healthcare environments. We are excited about exploring these opportunities further and involving more researchers at the Earlham Institute alongside other collaborators."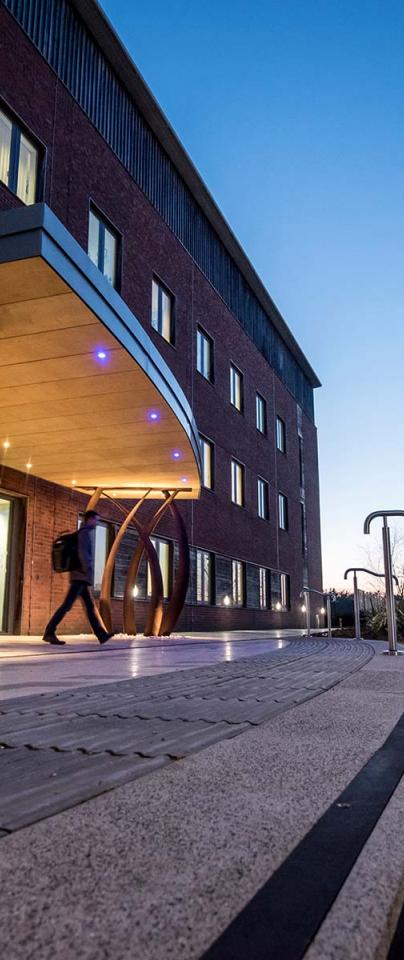 Working with us.
If you would like to discuss a project with us and find out how you can work with the Earlham Institute contact us.