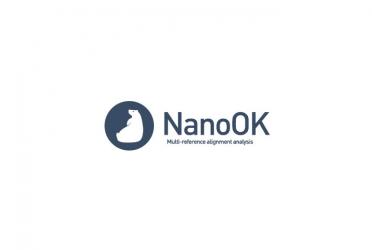 NanoOK is a tool for comprehensive analysis of Oxford Nanopore MinION sequence data.
NanoOK will extract FASTA/Q files, perform alignments against multiple references, analyse results and generate a comprehensive PDF report. Tab separated files of data are created which can be used for bespoke analyses and individual graphics are available for inclusion in publications and presentations.
Paper
NanoOK was published as:
Leggett R.M., Heavens D., Caccamo M., Clark M.D., Davey R.P. (2015). Bioinformatics 32(1):142-144.
GitHub
Documentation link
https://documentation.tgac.ac.uk/display/NANOOK/
Issue tracker
https://tracker.tgac.ac.uk/browse/NANOOK/