PubhD - Cereal killers, hybrid monsters, yams and wheat breeding
27 April 2016
Image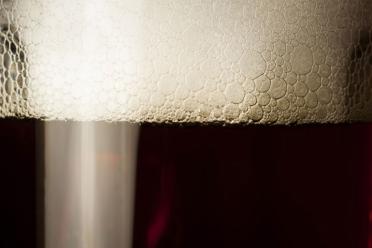 Explaining PhDs in the pub! After the great success of their first PubhD event in Norwich, Earlham Institute (EI) hold their second 'PubhD' on Tuesday 26 April at the Cellar House in Eaton.
Enjoy a visit to the pub, while finding out about the genome analysis Institute's cutting-edge research into decoding living systems and its impact. The nationwide campaign aims to bring science in genomics and computational biology into the public eye … and ear.
Featuring a group of multi-national PhD students at EI, the event focused on how science is combatting global threats to our food and health through genetics.
First-up, Pilar Corredor-Moreno talked about her research – "Under the attack of a cereal killer". Wheat yellow rust is a devastating fungal disease that causes key crop losses worldwide.
In recent years, new and more aggressive races of this fungus have appeared and are causing pandemics threatening global food security. Pilar's project aims to find out how wheat responds to this invasion, at a genetic level, to try and increase its resistance to the crop disease.
Wheat has one of the largest and most complex DNA structures (five times more than the human genome). Ricardo Ramirez carried on the wheat theme by sharing his research on – "Wheat improvement: traditional selection meets genomics".
Wheat breeding relies on having information about the characteristics of the parent genes, and a way to select the best genetic markers. Genome sequencing has improved the ability to discover markers to test if a plant has a specific trait, without the need to grow a full population. Ricardo develops tools to analyse and visualise the genetic data.
Ben Ward then went on to discuss – "Hopeful hybrid monsters" – the pathogens that intimately interact with their hosts that are expected to specialise over time, becoming adept at attacking only one or two hosts.
However, some such pathogens are generalists, which can infect a large number of different hosts. These pathogens evolve through repeated hybridisation; mixing and matching their genes to create new genetic strains, to keep one step ahead of their host's strategies to fight back.
Ben White finished up the session with – "A tale of two yams". Yams are an important African crop for food security in many tropical and sub-tropical countries, but its production is threatened by disease, lack of resources and constraints related to the nature of the crop, e.g. dioecy (distinct male and female yams) and unpredictable flowering.
Currently, there are no genomic resources available to help with breeding new varieties of yam to address these issues. Ben's talk will focus on our work with collaborators, from all corners of the globe, to create genomic resources in yam. That will assist breeding programmes and with improving global food security.
Dr Peter Bickerton hosted the event and opened up the floor for Q&As with the audience and one-to-one discussions with the scientists.
Dr Bickerton, said: "It's incredibly important that we showcase our work to the general public considering the wide-ranging applications of research undertaken at EI. Our PhD students are at the heart of this and deserve the opportunity to talk about their many and varied projects, as well as receiving recognition for the valuable work that they do as early career researchers.
"Events such as this provide the perfect opportunity to help researchers translate their often complex research in lay terms, for a greater public understanding and awareness."
Notes to editors.
For more information, please contact:
Hayley London
Marketing & Communications Officer, Earlham Institute (EI)
About Earlham Institute
The Earlham Institute (EI) is a world-leading research institute focusing on the development of genomics and computational biology. EI is based within the Norwich Research Park and is one of eight institutes that receive strategic funding from Biotechnology and Biological Science Research Council (BBSRC) - £6.45M in 2015/2016 - as well as support from other research funders. EI operates a National Capability to promote the application of genomics and bioinformatics to advance bioscience research and innovation.
EI offers a state of the art DNA sequencing facility, unique by its operation of multiple complementary technologies for data generation. The Institute is a UK hub for innovative bioinformatics through research, analysis and interpretation of multiple, complex data sets. It hosts one of the largest computing hardware facilities dedicated to life science research in Europe. It is also actively involved in developing novel platforms to provide access to computational tools and processing capacity for multiple academic and industrial users and promoting applications of computational Bioscience. Additionally, the Institute offers a training programme through courses and workshops, and an outreach programme targeting key stakeholders, and wider public audiences through dialogue and science communication activities.