Norwich Testing Initiative: COVID-19 testing resources for universities

The Norwich Testing Initiative (NTI) was designed as a proof-of-principle study to investigate the laboratory, data and logistical requirements for a programme of regular COVID-19 testing in a population without symptoms.
Based on the learnings, the Earlham Institute is making its methodologies and programme resources available to provide a template for any academic or research organisation looking to set up their own programme of testing.
The Norwich Testing Initiative methodologies and results, providing details on the approach taken, are available online and are now published in the Journal of Public Health.
The Norwich Testing Initiative was delivered by the Earlham Institute, the University of East Anglia (UEA), the Norfolk and Norwich University Hospitals, the John Innes Centre, the Quadram Institute and The Sainsbury Laboratory - all based on Norwich Research Park.
During the study, a dedicated project management team comprised of people from across the Norwich Research Park successfully coordinated:
Communications to all staff and students on the Park
Development of an app for participants to register, record their details and receive results
Sourcing of swabs, reagents and secondment of experienced staff to deliver the project
Swab collection and drop-off, including guidance for self-swabbing and volunteers at the collection sites
Sample processing and analysis with a 24hr turnaround target
Delivery of test results and secure data management
Funding, ethics, project evaluation and reporting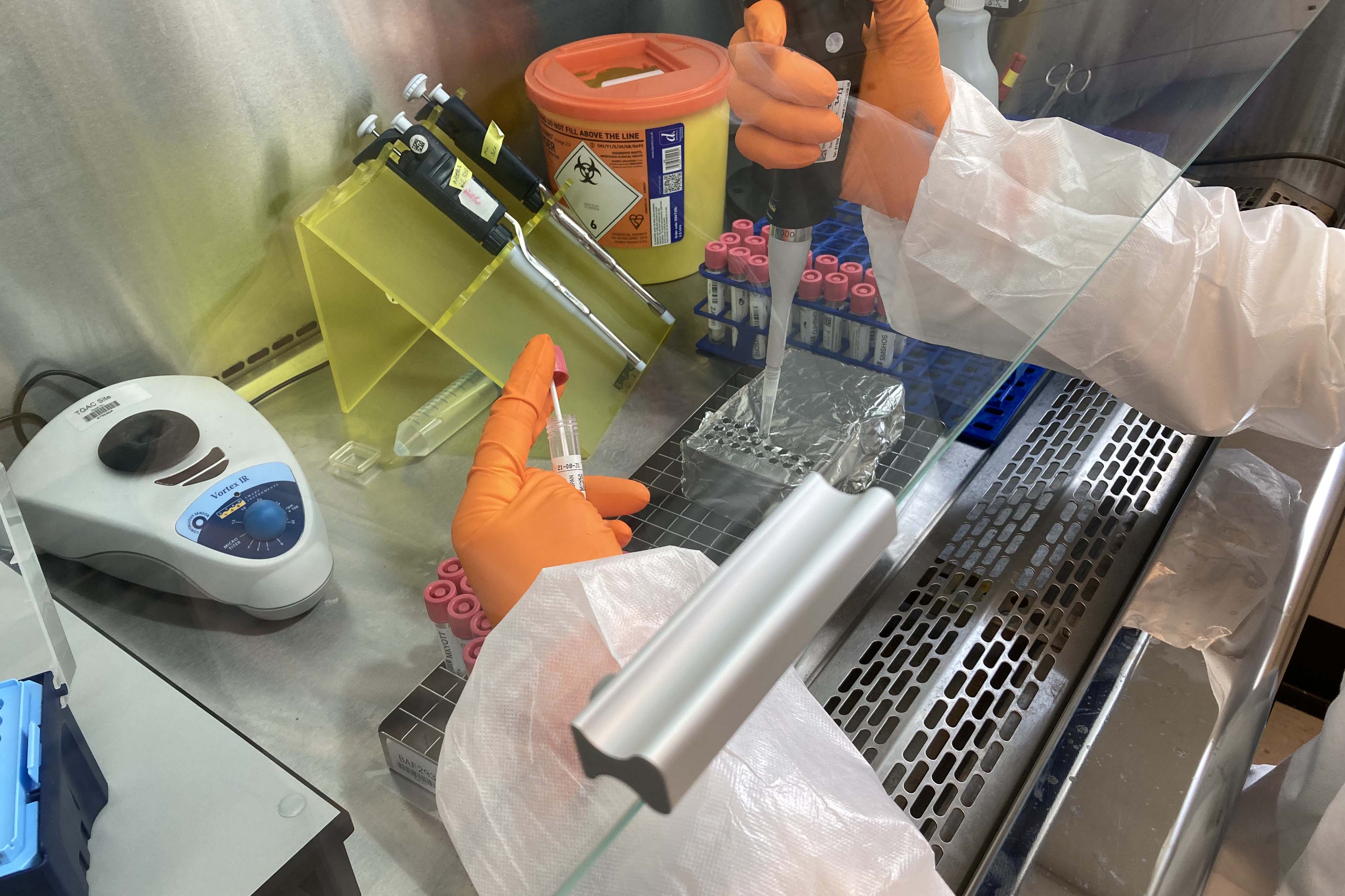 Having analysed over 3,000 samples from more than 800 people, the Norwich Testing Initiative provides a template for others looking to introduce a programme of testing for a fixed population who are asymptomatic.
This website will act as a hub for resources that can be used directly or modified to help you establish your own programme of testing. For now, the team behind the NTI are happy to be contacted to discuss the initiative, share materials and to offer advice based on their learnings.
Please contact Greg.Jones@earlham.ac.uk with any initial queries.
Summary and Background Information
Disclaimer: The Norwich Testing Initiative partners, including the Earlham Institute, cannot guarantee that the content or use of materials, advice or information provided here in connection with the NTI will not constitute or result in infringement of third-party rights. We accept no responsibility for any use of these resources, and accept no liability for any unauthorised modifications or amendments, or use of the materials for the purpose other than described in the Norwich Testing Initiative.