Connecting society with our science.
We support the UK Research & Innovation (UKRI) belief that engaging the public with research helps empower people, broadens attitudes and ensures that the work of universities and research institutes is relevant to society and wider social concerns.
Modern genomics and data-driven science lie at the heart of many breakthroughs in life science, with far-reaching applications affecting everyone in the global community. We believe that engagement with the public is of paramount importance to have a meaningful two-way dialogue about our research and the impact it has.
Our award winning public engagement team delivers visually stunning, inventive and successful activities at strategic events such as the Norwich Science Festival and the Royal Norfolk Show. Our Pink Pigeon Trail recently won a UEA Engagement Award, while our 2019 Open Day, Inside EI, was well received by hundreds of members of the public who left with a much better appreciation of the role that genomics and data-driven science have to play to tackle global challenges such as food security and maintaining the health of vital ecosystems.
We value feedback and put this at the heart of our activities, ensuring that both the public and our scientists are gaining the utmost from each and every experience. From our now infamous Blocksford Brickopore LEGO sequencer to the live sequencing of the NedOME and more, feedback helps us better understand how to hone and improve each activity so that learning and dialogue can be optimised and have a lasting impact.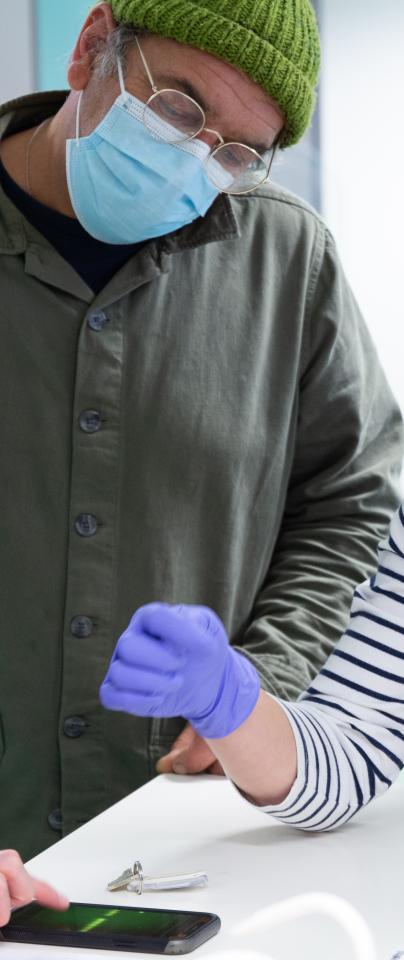 Barcoding the Broads
Image

The Darwin Tree of Life project aims to sequence the genomes of all eukaryotic organisms in Britain and Ireland - that's around 70,000 species of animals, plants, fungi and protists. But why do we need to do this, and how can you help?
Through Barcoding the Broads, you'll discover more about an area of special ecological interest: the Norfolk Broads. The project will explore biodiversity in the region and the different species living there in collaboration with local schools and nature groups.
The project uses simple and reliable laboratory and computer techniques to highlight the importance of genomics and bioinformatics for understanding, conserving, and benefiting from biodiversity.
1 min 10 secs
Inside EI 2019
1 min 10 secs
What's a bees favourite flower, and why should we care?
1 min 5 secs
EI Bee Trail at the Norwich Science Festival
Public engagement and outreach.
If you have a question about our public engagement events or activities, get in touch with our team below.