Discover the Darwin Tree of Life project at the Royal Society Summer Science Exhibition
24 May 2022
Image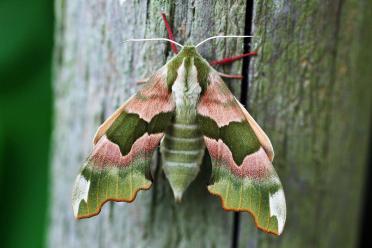 A landmark project to sequence the genomes of all 70,000 species of eukaryotic organisms in Britain and Ireland will be on show this summer at one of the largest free science festivals in the UK.
The Darwin Tree of Life project, a collaboration between ten leading research organisations and funded by Wellcome, combines expertise across biodiversity, genomics and DNA analysis. The project will be one of 16 exhibits on show to the public during the 2022 Royal Society Summer Science Exhibition
From Wednesday 6 July to Sunday 10 July 2022, visitors to the Royal Society in London will have the opportunity to meet world-leading researchers and discover cutting-edge science through a range of interactive experiences, activities and workshops.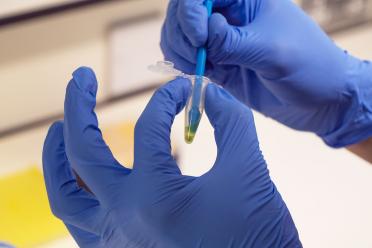 The Darwin Tree of Life project aims to understand how the diversity of life on Earth evolved, explore the biology of organisms and ecosystems, aid conservation efforts, and provide new tools for medicine and biotechnology. It is one of several initiatives across the globe working towards the ultimate goal of sequencing all complex life on Earth, in a venture known as the Earth BioGenome Project.
The Darwin Tree of Life project is a collaboration between the Earlham Institute, EMBL-EBI, Marine Biological Association, Natural History Museum, Royal Botanic Garden Edinburgh, Royal Botanic Garden Kew, and the Wellcome Sanger Institute, along with teams at the Universities of Cambridge, Edinburgh and Oxford.
Professor Mark Blaxter, Programme Lead for the Tree of Life programme at the Wellcome Sanger Institute, said: "All of us are connected by the common thread of our shared DNA, and DNA connects us to all life.
"The Darwin Tree of Life project aims to decode the DNA of all species in Britain and Ireland, and to use this to trace the connections between species - looking back through evolutionary time at the tree of life, investigating ecological webs in the present day and predicting the future of life on our planet. In the process, we will better understand ourselves.
"We want to connect everybody to the excitement we feel about genomics and the future it promises, exploring where we have come from, how we are inextricably interlinked today, and where we might go in the future. We are looking forward to an open conversation about how genomic knowledge can help us start to tackle some of the biggest problems facing our societies and the natural world today."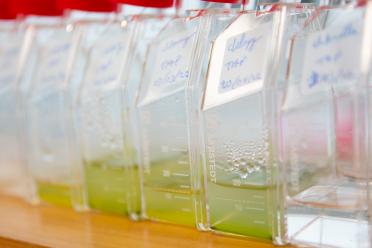 Professor Neil Hall, Director of the Earlham Institute, said: "This is an opportunity to find out about one of the biggest sequencing projects in the world and hear from the women and men leading the work. Based around the UK, they're studying anything from microbes in pond water through to golden eagles.
"Cataloguing genomes is crucial to understanding how sequences of DNA have given rise to the incredible diversity of life on Earth. Ultimately, it'll transform our understanding of biology and evolution, help us to better protect biodiversity, and potentially generate new and unforeseen benefits for society, such as technology or even medicines."
During the Summer Science Exhibition, visitors will be able to meet the researchers involved and discover some of the work involved in what might be the largest biology project since the Human Genome Project.
A live-streamed session, featuring interviews and demonstrations, will be broadcast directly from the Royal Society on Saturday 9th July to allow virtual attendees to experience some of the science on show.

Notes to editors.
Main image: The 60th species for which the DTOL project sequenced the genome, the lime hawk-moth (Mimas tiliae). Credit: Douglas Boyes, Darwin Tree of Life, CC-BY NC
For more information, please contact:
Greg Bowker
Head of Communications, Earlham Institute (EI)
+44 (0)1603 450 895 / greg.bowker@earlham.ac.uk
About the Earlham Institute
The Earlham Institute (EI) is a world-leading research institute focusing on the development of genomics and computational biology. EI is based within the Norwich Research Park and is one of eight institutes that receive strategic funding from Biotechnology and Biological Science Research Council (BBSRC) - £6.45M in 2015/2016 - as well as support from other research funders. EI operates a National Capability to promote the application of genomics and bioinformatics to advance bioscience research and innovation.
EI offers a state of the art DNA sequencing facility, unique by its operation of multiple complementary technologies for data generation. The Institute is a UK hub for innovative bioinformatics through research, analysis and interpretation of multiple, complex data sets. It hosts one of the largest computing hardware facilities dedicated to life science research in Europe. It is also actively involved in developing novel platforms to provide access to computational tools and processing capacity for multiple academic and industrial users and promoting applications of computational Bioscience. Additionally, the Institute offers a training programme through courses and workshops, and an outreach programme targeting key stakeholders, and wider public audiences through dialogue and science communication activities.