Article
Organisation
Learning
Translating research is vital for success in the new academic landscape
Science and business haven't always been the best bedfellows. But in a world of climate change, increasing levels of antibiotic resistance and a global pandemic, applying research outcomes is more important than ever.
Science and business haven't always been the best bedfellows. But in a world of climate change, increasing levels of antibiotic resistance and a global pandemic, applying research outcomes is more important than ever. We spoke to EI's Head of Business Development and Impact, Dr Liliya Serazetdinova, to understand the evolving research impact environment.
At the start of the year, UKRI announced plans to transform the way it asks grant applicants to demonstrate potential impact arising from new research proposals. Rather than filling in the dedicated 'pathways to impact' section of the form, scientists are now expected to build this into every part of the application.
This approach emphasises the importance of different career routes in research and that being a scientist whose work is translated into practical applications - and maybe never published - is equally important as pursuing a "traditional" academic career.
Dr Liliya Serazetdinova is the Head of Business Development and Impact here at the Earlham Institute. Passionate about how science can be applied to drive change in the real world, she is perfectly placed to bring together blue sky research and innovation with the industries that can bring research outcomes to life.
Dr Serazetdinova has recently been appointed Fellow of the Royal Society of Biology (FRSB) - a great honour that highlights the increasing importance of her work in knowledge exchange and commercialisation (KEC) of science. We spent some time talking to her to find out why, now more than ever, it is crucial that academia can rise to meet the demands of society with practical solutions.

The impact agenda is vital - UK Research and Innovation [UKRI] exists to fund the researchers who generate the knowledge that society needs, and the innovators who can turn this knowledge into public benefit.
What is the importance of KEC and industry partnerships?
I see this as a process of co-creation, a true partnership.
Industry has a good understanding of potential solutions or products that can meet market demand and provide solutions to societal challenges. In many cases, industry alone doesn't have the necessary resources to achieve these goals, and therefore private companies seek to partner with other organisations which have complementary expertise or resources, either another private organisation, or an academic institution.
In the process of co-creation each party sets future goals and provides resources to achieve these goals, and creates something of great value. When this works well, the results can be truly transformational.
As Abel Ureta-Vidal, CEO of Eagle Genomics, said in a recent panel discussion: "Discoveries are impossible in isolation. The complementarity and synergy between public and proprietary data is what accelerates the development of new products, be it new medicines, new cosmetic products, or new functional foods.
"Only when the flow of data is truly open and seamless does real innovation happen, and nowhere more than at the intersection of academia and industry."
Dr Liliya Serazetdinova is the Head of Business Development and Impact at Earlham Institute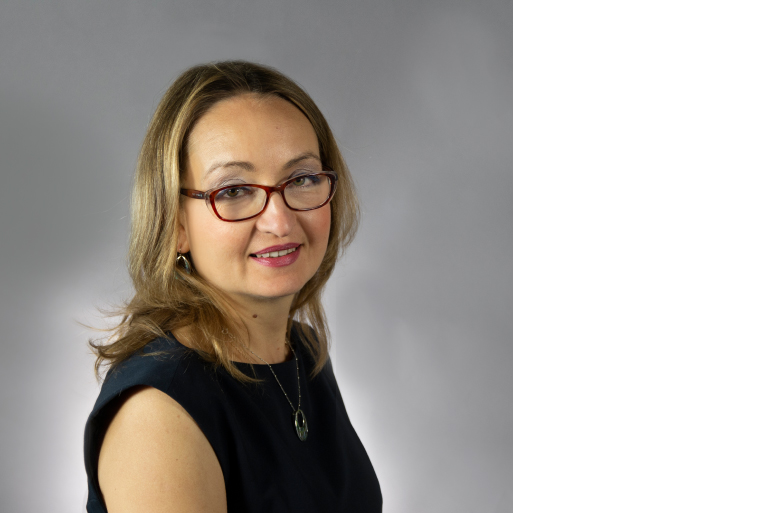 The government wants to ramp up science funding to 2.4% of GDP. What's the role of industry here?
AIRTO (the Association of Innovation, Research and Technology Organisations), have argued that:
"Much of the narrative in the Industrial Strategy refers to [the] linear process of early concepts being developed within the university sector, which are then developed, usually via a spin-out company, to be deployed in the market. Whilst this is a recognised path for innovation development, the AIRTO community strongly advocates that this represents a minority of the innovation actually deployed into markets; the majority comes from industry, driven through necessity to remain competitive in their respective markets"
In order to achieve the 2.4% R&D intensity target, both public and private sectors need to increase their respective activity. Working in partnership with industry is therefore key for academia: contributing directly towards new solutions to global challenges, and demonstrating the impact of research.
A lot of people talk about impact. Why is it crucial that we prove it?
Companies must be persuaded that there will be a commercial return from the R&D investment made. Industry will need to contribute at least two thirds of increased investment - and will be taking more risks.
This is about confidence in investing and investing into the right organisations and people. If we need to secure more public or private funding, we must demonstrate that we understand how our research fits into the bigger picture, and that it will lead to some changes in either policy making, or environmental protection, or specific technological areas.
We need to demonstrate we have the right tools (and links with the right organisations that can deliver change) to affect this change, to either reduce the risk or uncertainty of a large investment in products or services, or the risk of making the wrong policy.
Discussions taking place between science and business at EI Innovate event 2019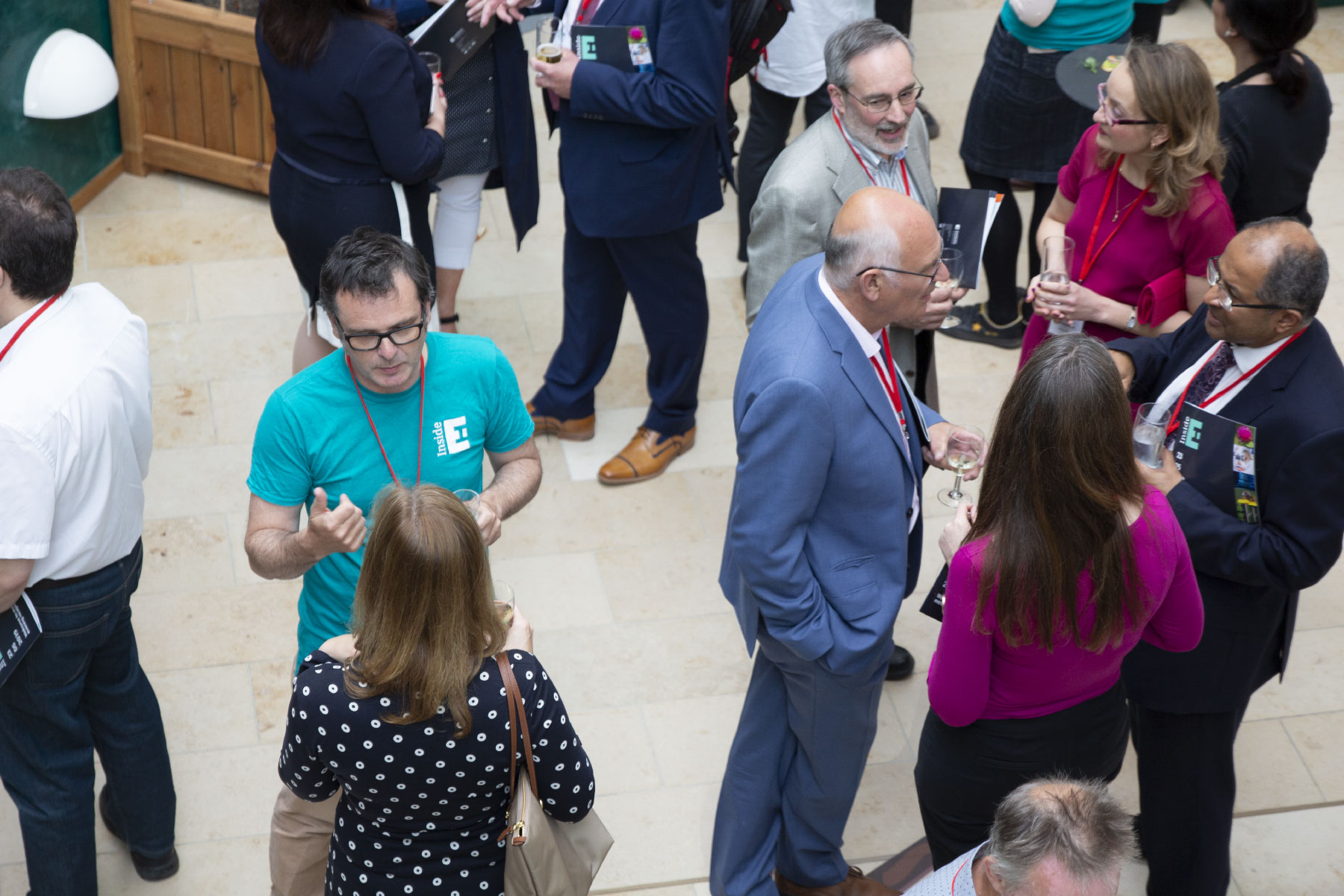 Blue sky research is still crucial for innovation. How can this sit side-by-side with applied research?
Of course, blue skies research has great importance in expanding human knowledge about our universe and our society. A discovery made today might have implications we had never previously considered, perhaps fifty or more years in the future, or just around the corner.
Academic research aims to extend our society's knowledge, which is not always linked to any economic gains. This extended knowledge forms the basis for developing technological solutions, new products and services which have economic value.
Targeted research programmes - where most of the advances we see in daily life arise from - are based on the capacity to develop and test new knowledge, which is only possible if blue sky research is supported. We see a demonstration of this in the research capacity to understand and develop solutions to fight Covid-19.
Connecting blue skies research with targeted innovation programmes can stimulate business and economic growth, and inform regulations and policy.
Where does open science fit into this picture?
There is a model for Innovation and R&D called Open Innovation. In this model, an organisation invites others to suggest ideas or resources to deliver a solution to a specific challenge. One example is Syngenta's Thoughtseeders Open Innovation Programme launched to maximise innovation potential for global agricultural solutions.
Another example is Open Targets, a public-private partnership that brings together the respective expertise of Wellcome Sanger Institute, European Bioinformatics Institute, and four private companies working together on collaborative projects that combine human genetics and genomics data for systematic drug target identification and prioritisation in areas such as oncology, neurodegeneration, and immunity and inflammation. This programme enables integration of public domain data with large scale systematic experimental approaches to support target identification, prioritisation and validation.
This is a win-win partnership for academic institutions and private companies!

Academic research aims to extend our society's knowledge, which is not always linked to any economic gains. This extended knowledge forms the basis for developing technological solutions, new products and services which have economic value.
How can academics better commercialise their research?
I think that commercialisation is not something that academics necessarily do, unless they would like to be very closely involved in the process - and most likely need to leave academia to work for a spin-out.
Academics can, however, add huge value in terms of expertise and research capability, and can support commercialisation if they are curious to what industry sees as challenges and which solutions they wish to develop, and work very closely with them on developing these solutions.
Overall, businesses are usually best-placed to lead commercialisation. Commercialising research products requires a different skill set: understanding of the market and customers, how the products or technology would fit with the existing solutions, experience in developing a supply chain, ability to raise funding for scale up and manufacture, and a potential exit strategy, when a technology or a business can be sold to another business.
How do you see the outlook for research funding in the UK in the years to come?
The March 2020 Budget stated that the Government would "invest at least £800 million" in a "blue skies" funding agency, which would fund "high risk, high reward science". This was before most funding agencies re-prioritised their R&D budgets to fund covid-19 related research.
The economy is being deeply affected by the global covid-19 pandemic and this will affect research funding. Many medical charities expect their fundraising income to fall by 20-25% as a result of the pandemic and its effect on the economy and ability to continue fundraising. The Brexit agenda is also still very much ongoing which means uncertainty around the ability of the UK to access research funding when working with European partners.
Our Universities must sustain a significant reduction in their income due to reduction of foreign student numbers. This too will have an impact on future allocation of funding for R&D, and BEIS have launched a survey to understand implications of the covid-19 pandemic on the activities of researchers and research groups.
This evidence will inform BEIS's consideration and design of potential interventions to help protect researchers, research institutions and facilities, and in the longer term reinforce the research base and sustain research and innovation activity in the UK.
The Government has declared it intends to create a new agency to be "broadly modelled" on the US ARPA, which will provide long term funding to support visionary high-risk, high-pay off scientific and engineering work, with professional organisations like AIRTO and RSB engaging with the government on this subject - still pushing for that increase in research funding to 2.4% GDP.
What KEC projects are we currently working on at EI?
EI is working on several commercialisation projects through its trading arm, Genome Enterprises Ltd. GEL is providing consultancy and contract research projects utilising expertise and capabilities of EI, from genomics services, to bioinformatics and high-performance computing services, to bespoke projects.
For example, we are working with LGC Group to demonstrate the utility of LGC Genomics SeqSNP platform for high-density genotyping of bread wheat. A particular focus is the application of this technology for accurate SNP detection and accurate anchoring of SNPs to genome positions in a complex polyploid genome, a limitation of current genotyping approaches.
Another fruitful project has been the development of a machine learning-driven, automated platform for scoring seed germination along with partners at Syngenta AG. This will help replace the laborious process of manually scoring seeds and help to inform genetic studies - all of which is of great use to farmers who require seeds which germinate effectively within a narrow time frame for optimal productivity.
Contact the Business Development and Impact Group.