EI Business Development and Impact team shortlisted for award
24 June 2020
Image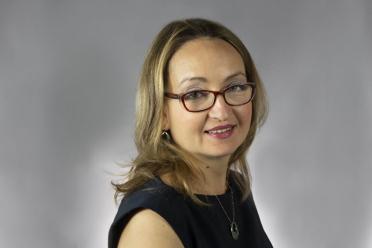 The Earlham Institute has been shortlisted for a highly-regarded industry award in knowledge exchange, recognising best practice in national and international research organisations.
The 2020 Knowledge Exchange Awards, organised by PraxisAuril and sponsored by UK Research and Innovation, held a virtual ceremony this week. Dr Liliya Serazetdinova and her Business Development and Impact team were shortlisted for the Internal Initiative of the Year, in recognition of a suite of films created to showcase the expertise and capabilities of the Institute.
The videos showcase the important impact EI's research has had: from boosting crop research through to pushing the boundaries of technology and data-driven bioscience. Most importantly, they raise the visibility - and importance - of the Knowledge Exchange and Commercialisation (KEC) activity undertaken by Dr Serazetdinova and her team.
Working with colleagues across EI, the Business Development and Impact team recruited local agency Eye Film to put together five videos in total, which are a fitting celebration of how EI is rising to meet the global challenges of today and helping to find the solutions that will benefit us all now and in the future.
The overall winner for the category was the University of Central Lancashire for an initiative within their Centre for Small-Medium Enterprise Development.
Head of Business Development and Impact at EI,, Dr Liliya Serazetdinova said: "I'm delighted at this recognition and immensely proud of the team who made it possible.
"The aim of our initiative was to increase the visibility of the Earlham Institute's capabilities to external stakeholders, demonstrate the impact of our research, and stimulate more KE activities using one of the most effective communication tools - imagery.
"The whole BDI team put in a huge amount of work to coordinate and manage the project, producing five different films that showcase our work with industry, interactions with other research organisations and our technologies and capabilities."
The KE Awards is an initiative organised by PraxisAuril, the UK's world-leading professional association for Knowledge Exchange (KE) practitioners. The Awards celebrate the contribution of KE professionals to generating societal and economic impact from research.
The 23 finalists showcase some of the most significant Knowledge Exchange achievements worldwide, and embody what can be achieved in knowledge exchange and the world-class standard of the UK's KE activity.
Notes to editors.
For more information, please contact:
Peter Bickerton
Scientific Communications and Outreach Manager, Earlham Institute (EI)
About Earlham Institute
The Earlham Institute (EI) is a world-leading research Institute focusing on the development of genomics and computational biology. EI is based within the Norwich Research Park and is one of eight institutes that receive strategic funding from Biotechnology and Biological Science Research Council (BBSRC) - £5.43m in 2017/18 - as well as support from other research funders. EI operates a National Capability to promote the application of genomics and bioinformatics to advance bioscience research and innovation.
EI offers a state of the art DNA sequencing facility, unique by its operation of multiple complementary technologies for data generation. The Institute is a UK hub for innovative bioinformatics through research, analysis and interpretation of multiple, complex data sets. It hosts one of the largest computing hardware facilities dedicated to life science research in Europe. It is also actively involved in developing novel platforms to provide access to computational tools and processing capacity for multiple academic and industrial users and promoting applications of computational Bioscience. Additionally, the Institute offers a training programme through courses and workshops, and an outreach programme targeting key stakeholders, and wider public audiences through dialogue and science communication activities.