Investigating new treatment for schizophrenia as first Psychiatry Consortium funded project announced
22 January 2021
Image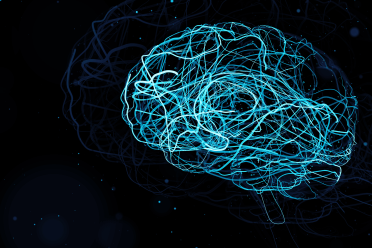 A partnership between the University of Oxford, Earlham Institute (EI), and global pharmaceutical companies Biogen Inc and Boehringer Ingelheim will investigate a promising new drug target for the treatment of schizophrenia.
This is the first project to be funded by the international Psychiatry Consortium, a £4 million collaboration between seven global pharmaceutical companies, and two leading research charities, convened and managed by the Medicines Discovery Catapult, that supports high-value drug discovery projects in this area of unmet patient need.
The world-leading team of academic researchers will use their newly designed technical approach to assess which proteins are selectively produced by the kalirin gene in the human brain, and how this differs from other human tissues.
Once this is understood it may be possible to identify the proteins that represent the most promising drug targets for the potential treatment of schizophrenia, how they affect the function of cells, and begin to develop drugs to alter their function.
Dr Wilfried Haerty, Group Leader of Evolutionary Genomics at EI, said: "Schizophrenia is a neuropsychiatric disorder estimated to affect nearly 1% the world population, and yet most of the current treatments are not sufficient. Here at EI, we will be leading on the bioinformatic analyses of the publicly available data of this acute mental health condition as well as the sequencing of the protein data generated by Prof Elizabeth Tunbridge at the University of Oxford. This is a truly innovative and multidisciplinary collaboration that will enable a better understanding of the dominant genes of this complex and under-the-radar disorder to hopefully lead to the advance of novel treatments."
Liz Tunbridge, Associate Professor at the University of Oxford, and lead investigator for the study, commented: "We desperately need new treatments for schizophrenia because current drugs can cause side effects, do not work for everyone and do not improve all the symptoms. However, it has been difficult to improve this situation because of our limited understanding of the changes in the brain that underlie schizophrenia. This exciting collaboration will enable us to start the long journey from genetic research to the development of new drugs. Ultimately, we hope that our research will one day lead to new medicines that improve the lives of people with schizophrenia."
Dr. Hugh Marston, Head of Department CNS Diseases Research at Boehringer Ingelheim said: "Schizophrenia is a serious mental health condition that alters a person's perception of reality, impacts how they think, feel, and behave. Current treatment options leave significant room for improvement through the development of new therapeutics. We recognize the importance of finding new solutions for people living with neuropsychiatric disorders with our innovative CNS research program as a key focus area at Boehringer Ingelheim. As this program focuses on improving our understanding of the mechanisms that underly these complex disorders, we are pleased to be part of this first research project of the Psychiatry Consortium. We hope a successful completion will make a real impact on the development of innovative treatment options."
Diana Gallagher, Head of External Innovation, Biogen said: "At Biogen we recognise the enormous impact psychiatric disorders have on mental health. The significant gap in treatment options leaves many with poor long-term quality of life and disability. Being part of the Medicines Discovery Catapult (MDC) Psychiatry Consortium, builds on Biogen's recent licensing and partnership of later-stage drug candidates for psychiatry, and participation in this project, and its successful outcome, could inform our thinking on neuropsychiatric disorders where Biogen will aim to develop new treatments for patients."
Professor Chris Molloy, Chief Executive Officer at Medicines Discovery Catapult (MDC) said: "At a time when mental health research is gravely underfunded, this group of academic and industrial scientists, brought together in the Psychiatry Consortium by Medicines Discovery Catapult, is delivering improved understanding of schizophrenia in ways that can be directly applied to new drug discovery. "This is a landmark for the Psychiatry Consortium – one of many to follow - intended to yield tangible improvements for those living with schizophrenia."
Notes to editors.
Dr Wilfried Haerty is available for interview, please contact:
For more information, please contact:
Hayley London
Media & Communications Officer, Earlham Institute (EI)
+44 (0)1603 450107 / 07760438218
About Earlham Institute
The Earlham Institute (EI) is a world-leading research Institute focusing on the development of genomics and computational biology. EI is based within the Norwich Research Park and is one of eight institutes that receive strategic funding from Biotechnology and Biological Science Research Council (BBSRC) - £5.43m in 2017/18 - as well as support from other research funders. EI operates a National Capability to promote the application of genomics and bioinformatics to advance bioscience research and innovation.
EI offers a state of the art DNA sequencing facility, unique by its operation of multiple complementary technologies for data generation. The Institute is a UK hub for innovative bioinformatics through research, analysis and interpretation of multiple, complex data sets. It hosts one of the largest computing hardware facilities dedicated to life science research in Europe. It is also actively involved in developing novel platforms to provide access to computational tools and processing capacity for multiple academic and industrial users and promoting applications of computational Bioscience. Additionally, the Institute offers a training programme through courses and workshops, and an outreach programme targeting key stakeholders, and wider public audiences through dialogue and science communication activities.

About the Psychiatry Consortium
The Psychiatry Consortium is a strategic collaboration of leading medical research charities and pharmaceutical companies focusing on the challenge of identifying and validating novel drug targets to address the unmet therapeutic needs of the people living with mental health conditions.
The Psychiatry Consortium is managed by Medicines Discovery Catapult and supported by Wellcome.