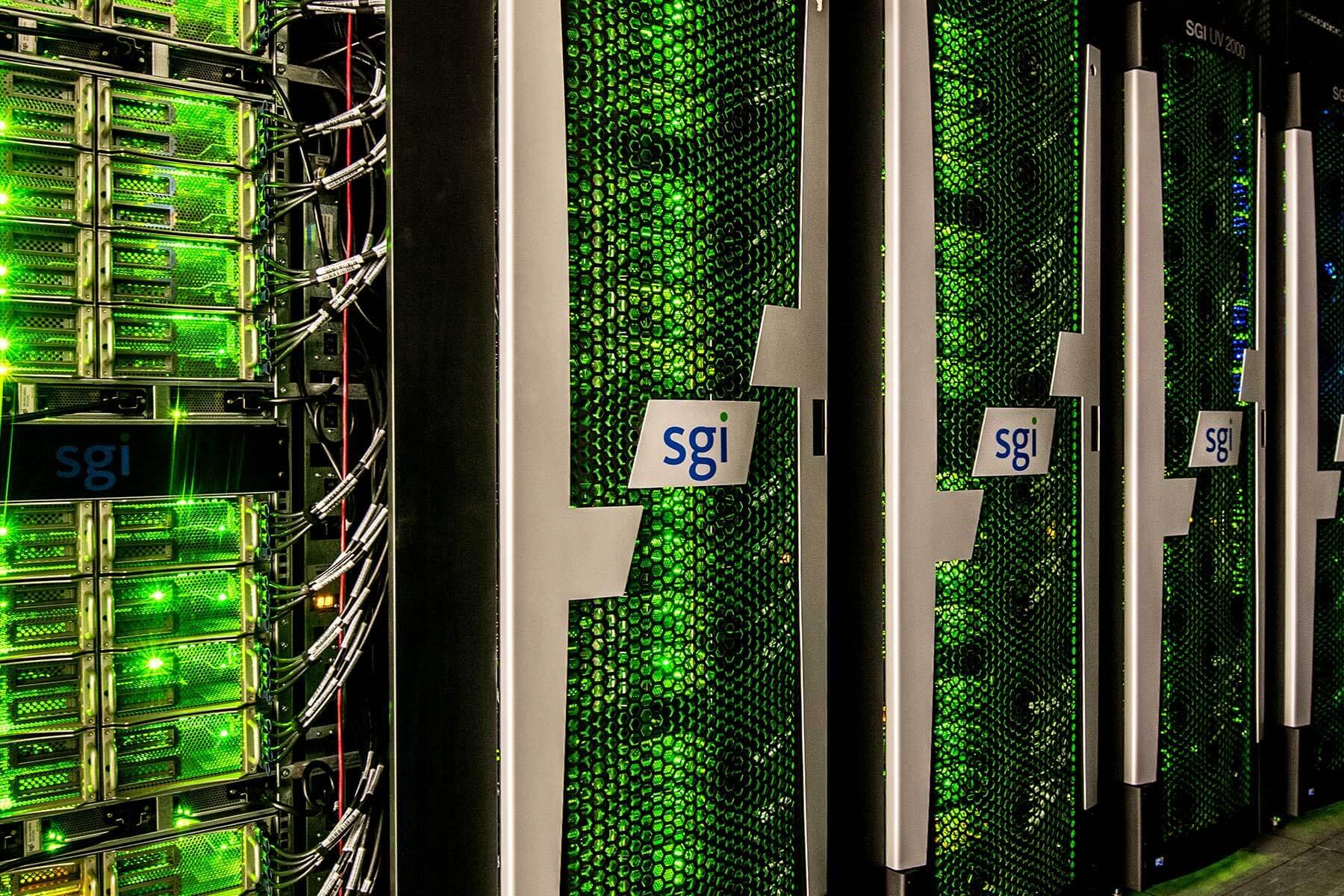 National Capability in e-Infrastructure
Programme leadership.
This programme is coordinated by Dr Rob Davey,
who has expertise in the development of data
infrastructure, scientific data analysis algorithms,
and high-performance computing environments.

Summary
E-Infrastructure encompasses the integration and interconnection of computational hardware and software technology, data resources and services, communications protocols and networks, as well as the human resources and organisational structures required to support modern, internationally leading collaborative research. The Earlham Institute values significantly the impact of empowering collaborative research via world-class high-performance computing technology. We deploy and maintain some of the largest HPC systems for Life Science research in Europe, which powers the development and deployment of versatile digital platforms for 'omics-based data sharing, discovery, and analysis.
Overview
Unquestionably, e-Infrastructure (and in particular, its high-performance computing component) has become one of the primary instruments that underpins modern collaborative science. Following the advent of high-throughput 'omics technologies, the life sciences community is now challenging traditional high-performance computing (HPC) domains in terms of demand for resources, services and capability. However, access to HPC resources has typically been in the hands of expert bioinformaticians and data scientists, and exhibits a steep learning curve for anyone on the exterior of these domains. It is therefore critical that we continue to enable HPC-proficient researchers to have the computational capabilities to satisfy their scientific objectives, whilst also providing access to these complex, yet powerful, capabilities to the wider collaborative research community through open and intuitive e-Infrastructure. We also need to make sure that our users are trained so that they are able to use our systems effectively. Reflecting EI's commitment and efforts to e-Infrastructure, we were recently recognised with an HPCwire Readers' and Editors' Choice Awards award for our use of high-performance computing in the bread wheat genome project, presented at the leading supercomputing event SC16 in Salt Lake City, Utah.
Capability Objectives
Two recent projects demonstrating the expertise of e-infrastructure researchers at the Earlham Institute include the largest deployment of SGI UV 300 technology worldwide for Life Sciences (including the largest deployment of Intel SSD NVMe technology) as well as being infrastructure leads for the CyVerse UK project.
Our commitment to delivering powerful open systems for data access and analysis is undisputed, and we contribute our scientific outputs to forward the open science movement. In this way, we are contributing our expertise to the development of international initiatives such as DivSeek and the Wheat Initiative. The Earlham Institute has hosted numerous workshops and training events in genomics and bioinformatics that have delivered effective knowledge exchange with researchers and domain experts alike, and the training requirements around the infrastructure and HPC efforts in this NCG will be developed through the Training NCG (NC4). Our infrastructure projects will ultimately connect the UK to international data resource efforts such as the Wheat Information System (developed through the cross-Institute Designing Future Wheat project), and those of SeeD, IWYP, IWGSC, and the recently completed WISP BBSRC wheat research programme.
The infrastructure associated with NC3 is managed by the Earlham Institute's Scientific Computing team, with the hardware and low-level software infrastructure is managed by the NBIP Computing for Infrastructure (CiS) team.