National Capability in Genomics and Single Cell Analysis
Programme leadership.
The National Capability in Genomics is led by Dr Karim Gharbi and the National Capability in Single Cell Analysis is led by Dr Iain Macualay.
Summary
The National Capability in Genomics and Single Cell Analysis enables the provision of a dedicated, efficient, high-throughput genomics and single-cell analysis facility to support UK research communities, either in collaboration with EI, or as a provider of genomics services.


Overview
Our Genomics Pipelines Group provides access to a dedicated, high-throughput genomics facility, run by skilled and multidisciplinary staff who deliver efficient, cost-effective and extremely high-quality sequencing projects across a number of platforms. Our genomics and single-cell analysis laboratories are at the leading edge of innovation, embracing novel methods and driving forward the development of novel technologies for rapid release to the bioscience community.

The current laboratory consists of two HiSeq 2500, two HiSeq 4000, and two MiSeq Illumina instruments, one RSII and one Sequel Pacific Biosciences single-molecular real-time sequencing platform (the first in the UK) and Oxford Nanopore Technologies MinIONs, recently supplemented by one GridION. These are bolstered with optical mapping platforms from Opgen and BioNano Genomics and a 10X Genomics Chromium platform for de novo genome assembly and long-range haplotyping.

A major initiative at the Institute is the introduction of single-cell genomics technologies to the genomics pipelines. In addition to the 10X Genomics platform, which also enables high throughput single-cell transcriptomic analysis, the Institute has facilities for cell culture, tissue dissociation and single-cell sorting by Fluorescence Activated Cell Sorting (FACS) using the BD FACSMelody. Following single-cell isolation into 96 and 384 well plates, we have established automated protocols for preparation of RNA, DNA and multi-omic libraries from individual cells, using the Formulatrix Mantis and the TTP Labtech Mosquito. Additional automation across all library preparation approaches is delivered using a combination of Perkin Elmer, Beckman and Hamilton liquid handling automation.
Capability objectives
Provide high-throughput, collaborative genomic services for research and industry supporting BBSRC and RCUK strategic priorities
Develop a cost-effective, multi-omic single-cell platform for the UK bioscience community
Offer a national resource for genomic characterisation of biological collections
Enable knowledge-exchange and technology transfer via EI software and early access to hardware and laboratory developments
Provide a resource for genomic surveillance of emerging plant pathogens
A dedicated, high-throughput genomics facility is out of the reach of most organisations due to the large capital investment and the requirement for skilled, multidisciplinary staff. Small-scale investment in genomics platforms in an institute or research group cannot deliver UK research ambition for high-throughput, massive-scale studies on single-cell systems or populations.

The National Capability in Genomics and Single Cell analysis delivers a cost-effective facility to assay genomic diversity, while extending this with a critical national research capability in high-throughput, multiomic, single-cell analysis and addressing a very current need.

This National Capability will continue to provide researchers with access to new technologies, bespoke bioinformatics and high-throughput lab pipelines with a focus on crop, microbial and non-model animal genomics, delivering a strong scientific impact and strategic importance in the area of agri-science, in particular.

The complementary genomics platforms and expertise of the EI Science Division supports this National Capability to address complex genomics questions in agriculture and food security. Closer links to the Norfolk and Norwich University Hospital and Quadram Institute will transition this expertise to bioscience for health, particularly in microbiome studies of health and nutrition.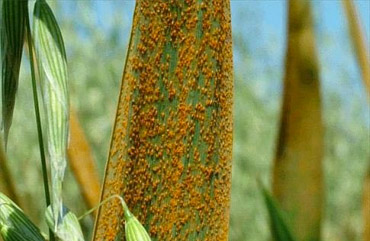 Wheat
Our most high-profile work underpins crop research. We have been involved in the International Wheat Genome Sequencing Consortium effort to generate a chromosome based draft sequence of the bread wheat genome (Science, 2014) and we have been involved in genotyping hundreds of exome captures and looking for diversity in wheat as part of the WHEALBI consortium. We have delivered new lab protocols for library preparation that underlie the TGACv1 release of the Chinese Spring wheat genome assembly (Heavens, 2015). The group has also worked with the UK Barley Genome Sequencing Consortium, sequencing minimum tiling paths from BAC libraries for genome assembly as well as processing exome captures of barley lines.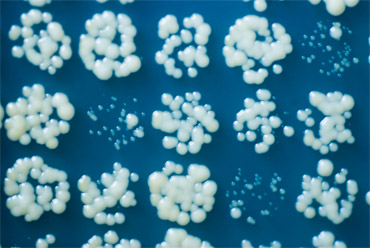 Yeast cultures
We have been working to genomically characterise the industrially and historically important National Collection of Yeast Cultures. A 48 strain pilot project was completed in 2015. The ability to marry a strain collection with detailed genomic information allows researchers to maximise the potential of a collection. The work is delivered by pipelines that were originally designed to support crop genome assemblies.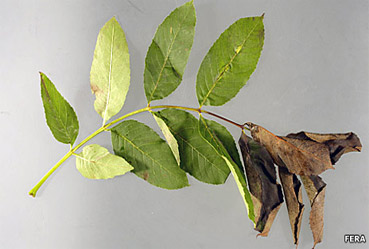 Ash dieback
We have also been working on the problem of ash dieback disease for some time with the BBSRC funded Nornex project. The group has generated sequence data for 20 isolates of the Hymenoscyphus fraxineus fungal pathogen as well as two ash trees - one susceptible to the disease, and one resistant. The same underlying techniques for sequencing were used, a combination of paired-end Illumina sequencing, followed by long mate-pair libraries to improve the contiguity of assemblies. We also generated RNA-Seq data that has been used to identify molecular markers for tolerance to the dieback disease.
We also work on many vertebrate genomes from black-footed ferrets, cichlids, koalas to endangered species such as the Mauritian Pink Pigeon. We even sequence human DNA too.
Interested in using our technology?
If you're working with a new synthetic biology chassis and are looking for cost-effective ways of generating a genome reference please contact us.
EI Projects Team, projects@earlham.ac.uk
If you are submitting a BBSRC grant application with sequencing as part of the proposal, then there is a requirement to also submit a Technical Assessment Form. Please complete part A of the form and email to projects@earlham.ac.uk at least 4 weeks in advance of the grant deadline.
You can download the form below.