EI scientists to tackle deadly gastroenteritis thanks to £2m funding award
20 November 2020
Image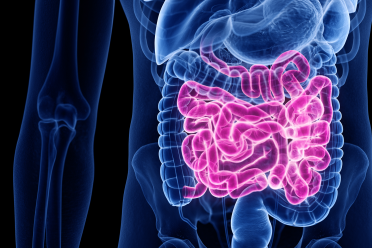 A £2m funding award will help an international team, led by scientists at the Earlham Institute (EI), to understand and prevent the spread of non-viral gastroenteritis, potentially saving lives in parts of the world where access to clean water is limited.
Focusing on communities in Pakistan, the research brings together an international and multidisciplinary team to study the scientific, structural, and cultural factors that drive the spread of gastroenteritis.
The UKRI GCRF GastroPak project, a collaboration with partners in Pakistan, the UK and Ireland, has been awarded funding by UK Research and Innovation through the Global Challenges Research Fund. It is one of 141 new international development research projects announced by UK Research & Innovation today to generate innovative solutions to intractable development issues and contribute to enabling healthier and safer lives, sustainable development and prosperity for all.
Gastroenteritis is an infection of the stomach and small intestine, caused either by harmful bacteria, parasites, or viruses. It causes diarrhoea and dehydration, which can be deadly for people living in parts of the world where clean water is in short supply.
The disease is a major health problem in Pakistan, where it is estimated to be responsible for nearly 60,000 deaths annually. More than a third of the country's children under the age of five have received treatment for diarrhoea at some point in their lives. In particular, non-viral gastroenteritis can lead to long-term problems in growth and mental development.
The UKRI GCRF GastroPak project will use technology developed in the UK to spot bovine tuberculosis, which is being adapted to spot some of the key microbes associated with gastroenteritis. The development of low-cost, easily portable, and reliable tests for rapid detection of harmful bacteria and parasites will be a ground-breaking development for disease surveillance and prevention.
Crucially, the project brings together social scientists, microbiologists, engineers, epidemiologists, chemists, and statisticians to take an interdisciplinary approach to understanding the various social, biological, chemical, and technical factors affecting the spread of gastroenteritis. The team will investigate how these factors contribute to the spread of infection through agriculture, sanitation, drinking water, food, and person-to-person contact.
Professor Chris Quince, who is leading the project at the Earlham Institute, said: "Each year, a heart-breaking number of people die as a result of gastroenteritis. In the UK, we have a good understanding of the sources of this disease. For example, we know to be careful when preparing chicken because of Campylobacter. In Pakistan, that information does not exist.
"If we can better understand the major risks then we can help people to mitigate them. This knowledge can then be applied to other communities around the world.
"Our partners at the University of Warwick have developed cheap, quick, and simple tests to identify the harmful bacteria and parasites responsible. We can compare these to the microbes in food and water to identify the sources of these diseases. But working out the guilty microbe and where it came from only gets us so far. To make a long-lasting difference, we need to understand the behaviours and cultural attitudes towards water, sanitation, and hygiene that enabled the infection.
"I'm very excited to be working with a team, both here and in Pakistan, that brings together world-leading expertise in clinical and molecular microbiology, epidemiology, sanitation, agriculture and social sciences. I really believe that together we can make a difference."
UKRI GCRF GastroPak is a partnership between EI, National University of Sciences & Technology in Islamabad, University of Warwick, University of Agriculture Faisalabad, University of Galway, Institute of Developmental Sciences at the University of Southampton, and the Cranfield University. The group will also be working with local and national partners on the ground to meet anyone with a stake in clean water and food, good sanitation, and public health.
Professor Andrew Thompson, UKRI's International Champion, said of all 141 projects announced today: "UKRI is proud to announce this initiative celebrating the spirit of international collaboration in research and innovation. The pandemic has irrefutably demonstrated that we are part of a global community and must work together to tackle global crises.
"This exciting programme brings together diverse expertise from across the globe, ensuring that the voices of those most impacted are empowered to drive sustainable solutions for those most in need.
"Working in partnership with developing nations, the UK's research and innovation system has a crucial role to play in finding innovative solutions to interlinked issues such as environmental disasters, extreme poverty and food security. These international development research projects announced today are essential to finding these solutions."

Notes to editors.
For more information, please contact:
Greg Jones, Head of Communications, Earlham Institute (EI)
About Earlham Institute
The Earlham Institute (EI) is a world-leading research Institute focusing on the development of genomics and computational biology. EI is based within the Norwich Research Park and is one of eight institutes that receive strategic funding from Biotechnology and Biological Science Research Council (BBSRC) - £5.43m in 2017/18 - as well as support from other research funders. EI operates a National Capability to promote the application of genomics and bioinformatics to advance bioscience research and innovation.
EI offers a state of the art DNA sequencing facility, unique by its operation of multiple complementary technologies for data generation. The Institute is a UK hub for innovative bioinformatics through research, analysis and interpretation of multiple, complex data sets. It hosts one of the largest computing hardware facilities dedicated to life science research in Europe. It is also actively involved in developing novel platforms to provide access to computational tools and processing capacity for multiple academic and industrial users and promoting applications of computational Bioscience. Additionally, the Institute offers a training programme through courses and workshops, and an outreach programme targeting key stakeholders, and wider public audiences through dialogue and science communication activities.

About UK Research and Innovation

UK Research and Innovation works in partnership with universities, research organisations, businesses, charities, and government to create the best possible environment for research and innovation to flourish. We aim to maximise the contribution of each of our component parts, working individually and collectively. We work with our many partners to benefit everyone through knowledge, talent and ideas.
Operating across the whole of the UK with a combined budget of more than £8 billion, UK Research and Innovation brings together the seven research councils, Innovate UK and Research England. www.ukri.org
About Global Challenges Research Fund (GCRF)

GCRF is a £1.5 billion fund supporting cutting-edge research and innovation that addresses the global issues faced by developing countries, and forms part of the UK Government's ODA commitment.
It harnesses the strengths of the UK's world-leading researchers enabling them to collaborate with experts in developing countries through equitable partnerships. GCRF focuses on funding challenge-led disciplinary and interdisciplinary research; strengthening capability for research, innovation and knowledge exchange; and providing an agile response to emergencies where there is an urgent research or on-the-ground need. The fund is managed by the UK Department for Business, Energy and Industrial Strategy (BEIS) and delivered through nine partners.