Professor Dame Janet Thornton Wins Biochemical Society Award 2021
30 March 2020
Image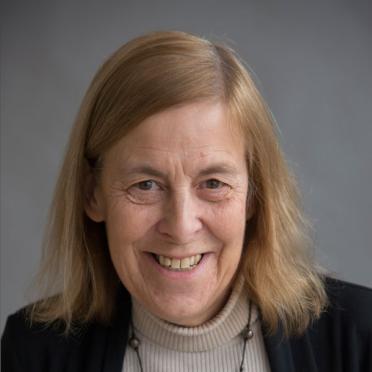 Professor Dame Janet Thornton, Earlham Institute's Chair of the Board of Trustees, has won the Biochemical Society Award for 2021 in recognition of her work in computational methods which has advanced our understanding of biomolecular sciences.
Professor Dame Janet Thornton has enjoyed a distinguished career as a pioneer of the field of bioinformatics, vastly broadening the scope of traditional bioscience through applying computational methods to analyse biological data. Currently a research group leader at the European Bioinformatics Institute (EBI), where she was Director from 2001 - 2015, Professor Dame Thornton has been the Chair of the Board of Trustees at Earlham Institute (EI) since 2017.
On winning the Biochemical Society Award, she said: "I am delighted to be chosen for this Biochemical Society Award for computational methods leading to advancing the understanding of biomolecular sciences.
"This is a real honour for me – and for all the people with whom I have worked. For me to see, to understand and to be inspired by the beauty of protein structures and their incredibly complex biology has been a real pleasure. To be recognised by the Biochemical Society adds much to that pleasure."
The prestigious Biochemical Society Award is awarded once every two years, with candidates nominated by their peers and winners agreed by a panel of respected scientists spanning a range of disciplines. As part of the award, Professor Dame Thornton will deliver a lecture in 2021 along with nine other exceptional award and medal recipients.
In addition to her roles at the EBI and EI, Professor Dame Thornton is a Fellow of the Royal Society, a Fellow of the Academy of Medical Sciences and a member of the European Molecular Biology Organisation as well as the foreign association of the US National Academy of Sciences. Her various advisory roles also include being a Council Member of the Royal Society and the European Research Council.
Professor Neil Hall, Director of Earlham Institute, said: "This is well-deserved recognition for the significant contribution Professor Dame Thornton has made to this area of science. Alongside her research activity, she has also been a strong advocate, leader and mentor for others, which is borne out through her many affiliations and advisory roles. She is a fitting recipient of this prestigious award and I'm sure I speak for all at EI when I offer my congratulations."
Notes to editors.
For more information, please contact:
Peter Bickerton
Scientific Communications and Outreach Manager, Earlham Institute (EI)
About Earlham Institute
The Earlham Institute (EI) is a world-leading research Institute focusing on the development of genomics and computational biology. EI is based within the Norwich Research Park and is one of eight institutes that receive strategic funding from Biotechnology and Biological Science Research Council (BBSRC) - £5.43m in 2017/18 - as well as support from other research funders. EI operates a National Capability to promote the application of genomics and bioinformatics to advance bioscience research and innovation.
EI offers a state of the art DNA sequencing facility, unique by its operation of multiple complementary technologies for data generation. The Institute is a UK hub for innovative bioinformatics through research, analysis and interpretation of multiple, complex data sets. It hosts one of the largest computing hardware facilities dedicated to life science research in Europe. It is also actively involved in developing novel platforms to provide access to computational tools and processing capacity for multiple academic and industrial users and promoting applications of computational Bioscience. Additionally, the Institute offers a training programme through courses and workshops, and an outreach programme targeting key stakeholders, and wider public audiences through dialogue and science communication activities.