Article
Public engagement
Learning
A celebration of science in Norwich
EI at Norwich Science Festival: Pink pigeons, killer fungi, live DNA sequencing and more… don't miss out!
Pink pigeons, fish, koalas, killer fungi, big data, synthetic biology, future food and live DNA sequencing… Just a few of the things we have in store for this year's Norwich Science Festival, where EI have 8 talks and 2 activities over 5 days this October.
Norwich Science Festival is going large this year, with activities running over 13 days in the latter half of October.
The Festival will culminate with a celebration of science (and public engagement of it) in Norwich with Norwich Research Park (NRP) day at the Forum, as well as a family fun day at Norwich Cathedral, but we aren't waiting until then to show off all of the amazing science we are doing here (though you can see us live sequencing the Ned-ome at the Forum and me speaking about what makes EI EI).
We have activities and talks galore, spanning biodiversity and conservation through to synthetic biology and the data driven revolution in the biosciences. So, who and what's coming up and how can you get involved?
Pink pigeons, koalas and killer fungi
Our inaugural pink pigeon trail will be held at the Forum on Nature Day, which will coincide with a talk by Camilla Ryan, PhD student at EI, who will introduce the plight of the pink pigeon - a species on the brink of extinction, from Mauritius, the same former home of the famously dead dodo. The pink pigeon trail will also be held at the Forum on Technology Day (October 24th) and at Norwich Cathedral on Family Day (October 27th).
Camilla will be presenting in the Gallery Stage at the Forum in Norwich, just after Will Nash has filled us in on what we can find out from a high koala-ty genome (see what he did there?) Koalas are fabulous and fascinating in equal measure, so be sure to check it out!
Headlining EI's contributions on Nature Day, Mark McMullan will shed light on ash dieback - and how a fungus becomes a killer - with his Auditorium Talk, "Trees on the brink", on the same day (Saturday October 20th). His work on ash dieback has recently shown that these iconic trees, which are dying out around Europe, may face an even greater threat.
Mark, admiring some diseased ash trees in autumn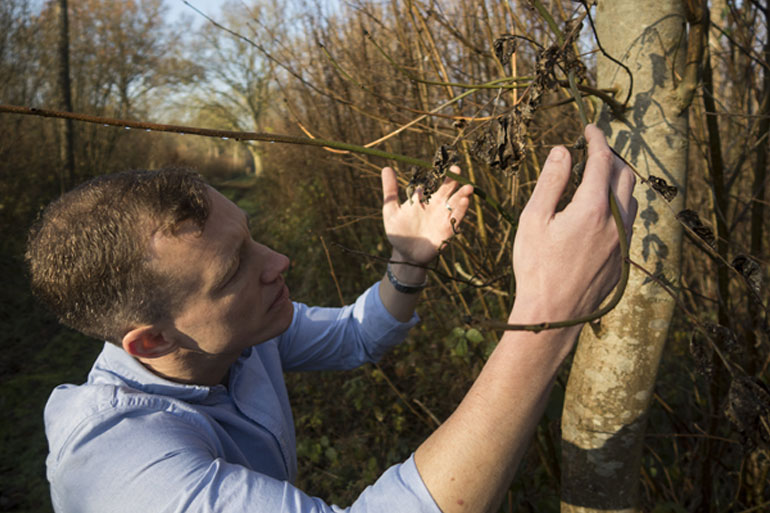 Our Director of Science, Prof Federica Di Palma, will deliver an inaugural lecture at the UEA's Julian Study Centre on October 23rd, where she will show us how we can shed light on evolution by looking at the less-often studied organisms, from the incredibly diverse cichlids of East Africa through to fluffy bunnies. By understanding what sets them apart, we can get a greater understanding of what makes us unique.
Speaking of cichlids, Tarang Mehta of the Di Palma Group will also be appearing for the second year in a row at the Festival, with his talk, "A kaleidoscope of colours, shapes and sustainable plates: Diving into cichlid fish diversity". Everyone loved his talk last year, which was splendid, so no pressure Tarang.
African cichlids, contemplating their ability for adaptive radiation and mouth brooding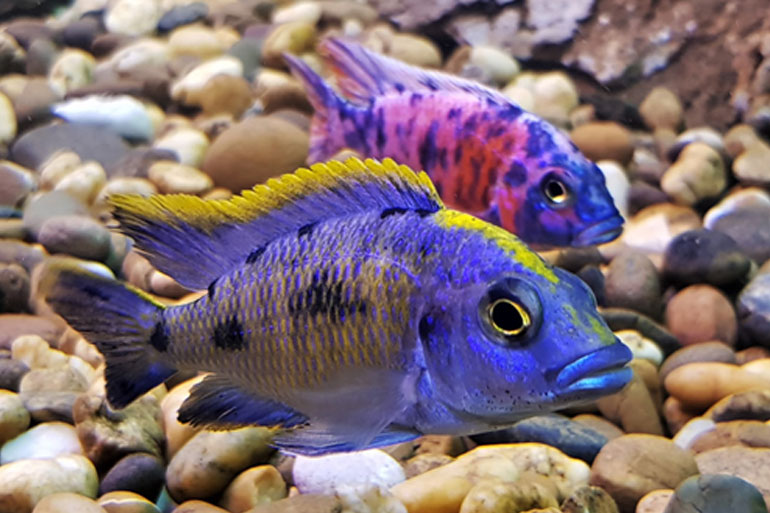 Synthetic biology: designing future food
We're big on SynBio at EI, where Nicola Patron is expanding her lab, who work on all sorts of novel applications for biotech, including sexy plants (SUSPHIRE) and cell free protein synthesis systems. She will be giving an Auditorium Talk on "Building with Biology" on Engineering Day (23rd October) which is not to be missed!
Even I'm getting in on the action, with an interactive session on biohacking on technology day, October 24th - where you can get hands on with DNA and design your future food, all through the stories of biohackers who are making amazing colour changing flowers and more.
Building around the classic DNA extraction experiment, we'll venture into the realms of what is possible now even in your own kitchen, before letting our imaginations go wild to conjure our dream foods of the future.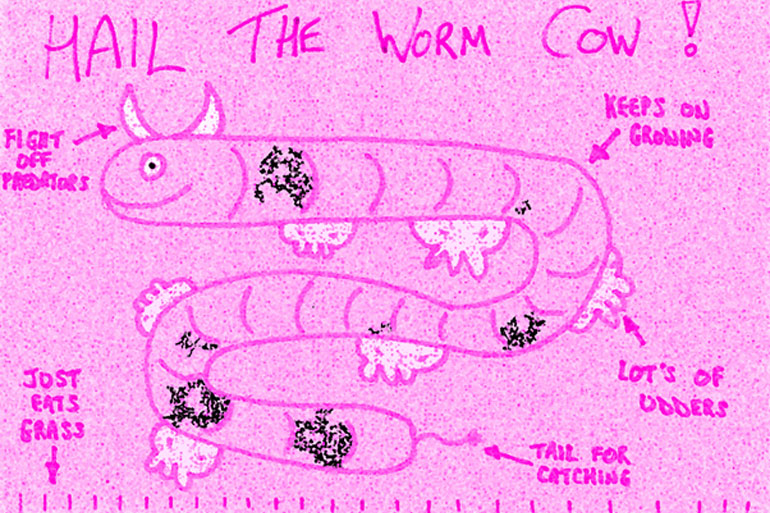 Technology: big data and genomics
Our champion for all things open science and computational biology expert and group leader, Rob Davey, will be heading our contribution on technology day (October 24th) through his talk, "Down the Tubes", which will explore themes around data and how it's used.
How is data generated on the cutting edge of science? What is it used for? How are you involved? Who owns it?
There's no one better than Rob to take us down this path, and he promises a high probability of memes and Fortnite references.
On the very same day, we will be introducing our live MinION sequencing of the Ned-ome, which will be running side-by-side with several LEGO creations, including a sequencer and a cell sorter. Throughout the day, you will be able to watch the real time sequencing of PhD student Ned Peel's genome, using the latest piece of kit - the Oxford Nanopore MinION, which has changed the face of DNA sequencing.
Nicola Patron, the Forum Auditorium (booking required - free), 11am-12pm
Federica Di Palma, UEA Julian Study Centre, 6.30-7.30pm
Rob Davey, the Forum Auditorium (booking required - free), 10.30-11.30am
Down the Tubes! Data science, the internet, and you
Peter Bickerton, the Gallery Stage (booking required - free), 3-4.15pm
Bio-hacking: Design your future food
The Pink Pigeon Trail, the Forum, all day
Sequencing the Ned-Ome, the Forum, all day
LEGO sequencing, the Forum, all day