EI leads research to help identify animal-to-human transmitted diseases
21 October 2014
Image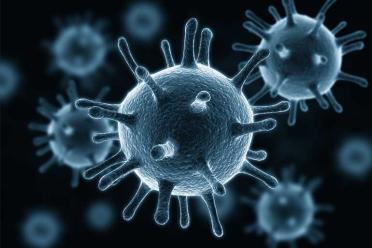 The Earlham Institute (EI) will lead research into the development of bioinformatics to support the identification and characterisation of viruses through metagenomics.
The BBSRC-funded research, led by EI's Dr Richard Leggett, aims to develop computational algorithms that can accurately assemble viral genomes contained within metagenomic samples. These microbial samples pose a challenge to researchers as, not only do they contain numerous different viral species; it is also difficult to locate precisely which species are present.
As a currently under explored area, the research is vital to improve our ability to identify viruses. Beneficial to researchers involved in the study of animal-to-human transmitted viruses, disease diagnostics and epidemiology, the three-year project will demonstrate the practical value of the developed bioinformatics tool by testing it against real datasets taken from species expected to host a variety of viruses, including a set of African rodent samples. Samples are being provided by collaborators led by Pablo Murcia at the MRC-University of Glasgow Centre for Virus Research.
Metagenomics is broadly defined as environmental genomics, allowing the study of microbial communities of our living world. While the sequencing of metagenomic samples follows the same process as that for sequencing a single genome, it becomes more complex at the assembly stage where the short sequenced fragments of DNA must be correctly arranged into the genomes of multiple species.
This DNA structural intricacy is compounded by the currently limited tools available to conduct the assembly for metagenomic samples, particularly for those containing viruses. Having demonstrated the possibility and feasibility of such a bioinformatics tool by the MetaCortex project that has shown promising results when applied to the analysis of the virome of a species of bats from West Africa, the new research will create the algorithms required to address this gap in metagenomic capabilities.
Dr Richard Leggett, Project Leader at EI, said: "This is an exciting project and we hope the work will equip researchers who are looking at a wide range of viral infections, including those affecting humans and agriculturally important livestock."
The project, titled: "Development of computational strategies for identification and characterisation of viruses in metagenomic samples" is funded by the BBSRC Responsive Mode Award.
Notes to editors.
For more information, please contact:
Hayley London
Marketing & Communications Officer, Earlham Institute (EI)
About Earlham Institute
The Earlham Institute (EI) is a world-leading research institute focusing on the development of genomics and computational biology. EI is based within the Norwich Research Park and is one of eight institutes that receive strategic funding from Biotechnology and Biological Science Research Council (BBSRC) - £6.45M in 2015/2016 - as well as support from other research funders. EI operates a National Capability to promote the application of genomics and bioinformatics to advance bioscience research and innovation.
EI offers a state of the art DNA sequencing facility, unique by its operation of multiple complementary technologies for data generation. The Institute is a UK hub for innovative bioinformatics through research, analysis and interpretation of multiple, complex data sets. It hosts one of the largest computing hardware facilities dedicated to life science research in Europe. It is also actively involved in developing novel platforms to provide access to computational tools and processing capacity for multiple academic and industrial users and promoting applications of computational Bioscience. Additionally, the Institute offers a training programme through courses and workshops, and an outreach programme targeting key stakeholders, and wider public audiences through dialogue and science communication activities.
About BBSRC
The Biotechnology and Biological Sciences Research Council (BBSRC) invests in world-class bioscience research and training on behalf of the UK public. Our aim is to further scientific knowledge, to promote economic growth, wealth and job creation and to improve quality of life in the UK and beyond.
Funded by Government, BBSRC invested over £509M in world-class bioscience in 2014-15 and is the leading funder of wheat research in the UK (over £100M investment on UK wheat research in the last 10 years). We support research and training in universities and strategically funded institutes. BBSRC research and the people we fund are helping society to meet major challenges, including food security, green energy and healthier, longer lives. Our investments underpin important UK economic sectors, such as farming, food, industrial biotechnology and pharmaceuticals.
For more information about BBSRC, our science and our impact see: http://www.bbsrc.ac.uk For more information about BBSRC strategically funded institutes see: http://www.bbsrc.ac.uk/institutes