Connecting the dots: ensuring science has impact where it's needed
Dr Nichola Wong became interested in science after recognising its inherent power to change the world. Through her career in knowledge exchange, she's working to ensure that transformative potential is realised for some of the most urgent scientific issues facing the planet.
Dr Nichola Wong became interested in science after recognising its inherent power to change the world. Through her career in knowledge exchange, she's working to ensure that transformative potential is realised for some of the most urgent scientific issues facing the planet.
After joining the Business Development and Impact (BDI) team last year, she has been busy bringing Earlham Institute scientists together with other organisations that can help ensure academic research has impact where it's needed. We spoke to Dr Wong about her choice of career and how we must ensure the pursuit of research impact doesn't stifle blue sky thinking.
Dr Nichola Wong is Business Development and Impact Officer at Earlham Institute.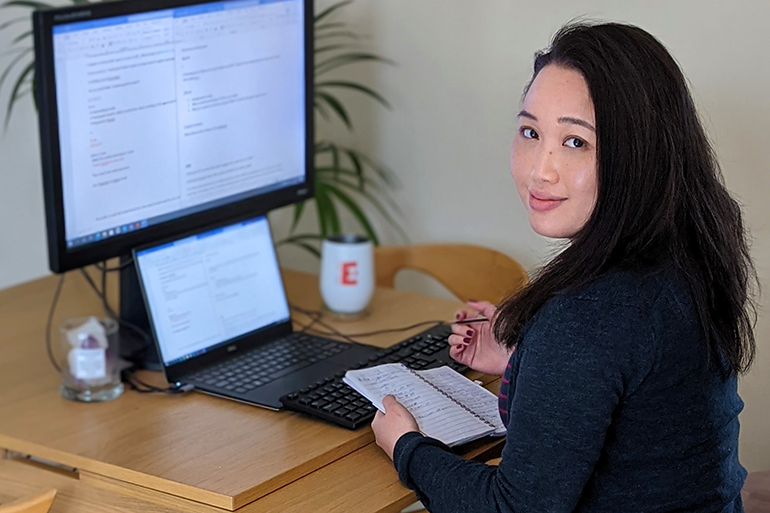 Why are you interested in connecting science with industry?
I got into science because I want to make a difference. I want to turn new-found scientific knowledge into something that is useful for other people. I did an industry-funded PhD and then I went to work in a biotech startup, so through my experience I can always see the benefit of working between an academic partner and an industry partner. The transfer of knowledge is very much fundamental for innovation.
There are so many things happening in academia that industry might not be aware of. A company may have an issue they need to solve but might not know where to start. I see it like a conveyor belt. Everyone's chipping in different processes and you have to work with each other to generate something that is able to benefit society and the economy.
It's about connecting the dots to make it happen.

We really didn't have the throughput or capacity to bring these things (dying fabric using synthetic biology) moving forward fast enough to keep up with what our customers want. Working with Earlham Institute allows us to really quickly scale up our R&D and parallel process these colours.'
They help us plan the experiments with their knowhow so that we don't waste money and time doing things that we don't need. And we have the right people not just to help us do it, but to teach us how to do it better.
Orr Yarkoni, CEO, Colorifix
Networking at evevnts is crucial to developing new insights and understanding of how science and industry can colllaborate.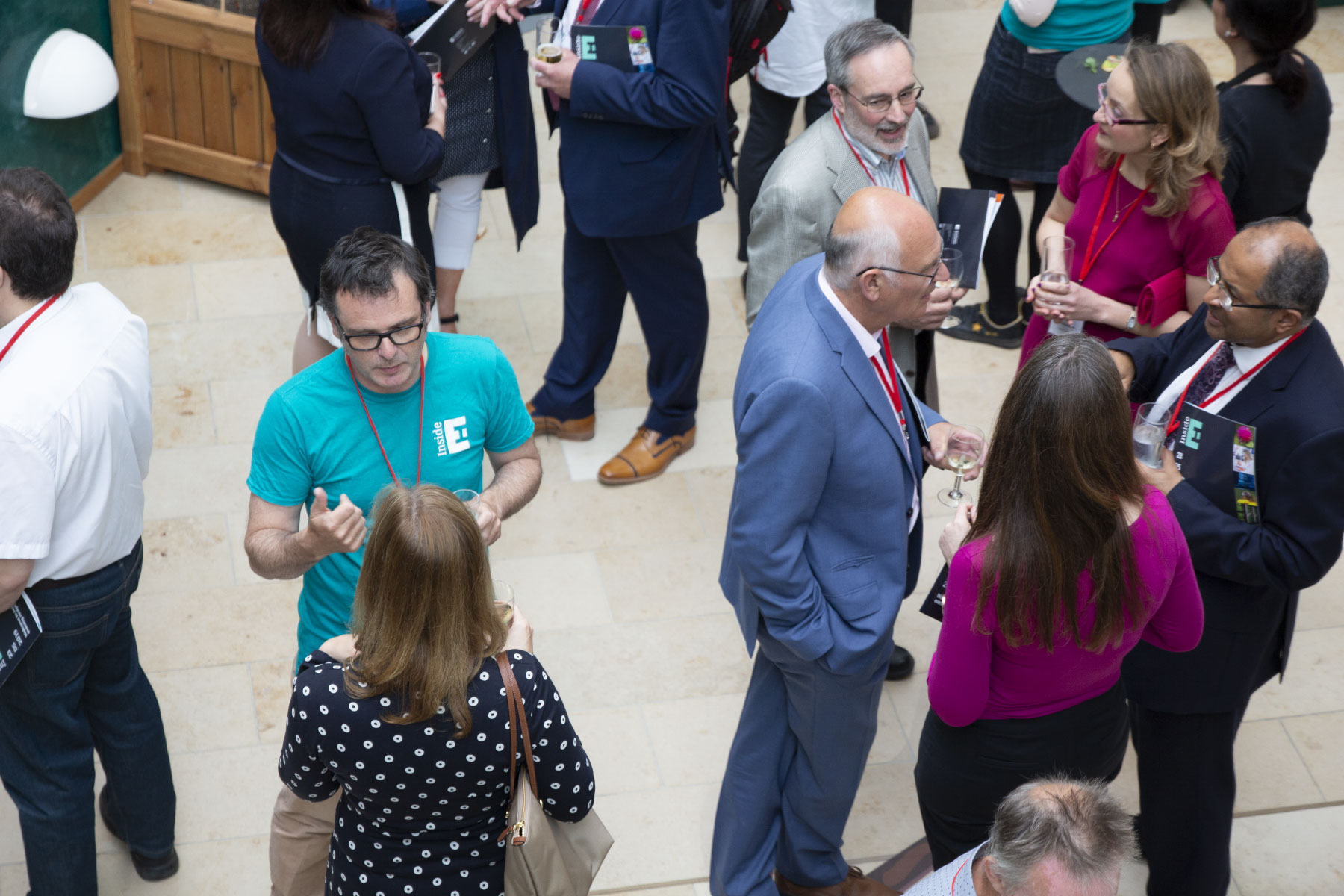 How can we better stimulate knowledge transfer?
We encourage researchers to think about how they can translate and apply their expertise and knowledge for the greatest benefit to society.
We are working with researchers to show how knowledge can be transferred and how to overcome any barriers they may have, whether real or perceived. Part of this process involves developing the entrepreneurial mindset - how to look out for opportunities,so that researchers are able to make the most of them when they come along.
We also host a number of events which bring together researchers, industry, breeders, and other stakeholders such as funders or government organisations. A great example is EI Innovate, where many collaborations have been sparked over the last couple of years. Our single-cell genomics group also hosts the annual Single-Cell Symposium, which is a fantastic space to foster collaboration.
How do we network more effectively?
It's very easy for researchers or businesses to go to the same events and talk to the same group of like-minded people. It is good in itself that you can continue to build upon those connections. But, at the same time, there's a lot of very exciting work happening at the periphery - and that's often where the innovation happens.
The best way to think about it is to get a little bit out of your comfort zone. Try different events. By meeting different people, and seeing what value they identify in your work, it could give you inspiration for how you could contribute to the bigger picture or how your business could benefit from what was previously thought of as blue skies research.
I think the main message is that it's about seeing what's out there, what other people are doing. You could help each other.

Very early on they (EI) will take systems that might be a little bit rough and ready that may not have all of the advantages yet apparent, but in principle they're there. As long as the science is good, they're ahead of the game.
You couldn't have companies like Nanopore if it weren't for labs like Earlham, because we'd never be able to break into these markets and these applications without them.
- Clive Brown, Chief Technology Officer at Oxford Nanopore
What's a nice example of knowledge exchange you've seen recently?
I think it's the jet suit paramedic.
They've adapted the jet suit for mountain rescue paramedics so they can get to the top of the hill and treat the person as quickly as possible. I think it's a good example of technology transfer. The person who invented jet packs probably didn't think about using it in a medical sense in the first instance.

Liliya, Iain and the team at the Earlham Institute gave us great confidence. Our project involved sequencing of single cells to determine transcription profiles, which can be quite expensive, so we wanted to get it right the first time.
They are a great team to work with and were happy to go that bit further to give us the best possible service. We will do more work with the team and look forward to future projects.
Andrew Gane, Product Strategy and Technology Manager, Genomics and Diagnostics Solutions, Cytiva
What are the different ways businesses can work with EI?
We can offer a diverse range of opportunities: collaborations, studentships and placements, training, contract research and consultancy; it all depends on what will better address your needs.
We're very happy to talk through all of these options, so definitely do get in touch. We can schedule a call to find out about your interests and any challenges you might have, and introduce you to researchers or groups that might be able to help.
Engaging with the Earlham Institute
From research collaborations to training, contract research and consultancy, we can help connect your business to world leading data-driven science and expertise in:
Platforms & services
Research & Development
Microbiomes and health
Conservation and biodiversity
Agriculture and food security
Genomes and evolution
Scientific training