New online tool helps predict gene expression in plants
18 April 2016
Image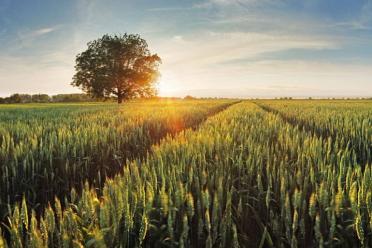 Scientists at the Earlham Institute (EI) and the John Innes Centre (JIC) have developed a free online tool that will help a global community of scientists understand more about important food crops.
The recent revolution in genomic technology has provided crop scientists with the opportunity to generate an enormous amount of information about how plants grow under different environmental conditions. However, making sense of this information is extremely difficult as it relies on computational expertise that many crop scientists do not possess.
A team of scientists from EI and JIC, led by crop geneticist Dr Cristobal Uauy, have used their expertise to develop a novel database analysis software tool called expVIP (expression Visualisation and Integration Platform). This is specifically designed to help the worldwide community of crop scientists get more out of their data.
ExpVIP allows researchers to submit information from any species into a single web-based tool that will provide a full analysis of their expression data. This enables scientists and breeders to know where and when genes are expressed in their favourite plants.
Dr Uauy, said: "This new tool will accelerate scientific discoveries by enabling researchers and breeders to more easily place their discoveries in the context of previous knowledge."
Most of the world's major crops are polyploid, meaning they have multiple copies of a very similar set of genes. This makes analysis of gene expression notoriously difficult. However, expVIP is designed to tackle this effectively and simplifies the interpretation and linkage of this complex data.
As a proof-of-concept, the scientists used expVIP to analyse publicly available data from wheat plants grown under a variety of growth conditions. Over 400 datasets which were previously separate and were not easily accessible to most breeders and researchers have now been opened up and linked thanks to this resource. This analysis and an explanation of the expVIP tool is available at http://www.wheat-expression.com/.
Ricardo Ramirez-Gonzalez, PhD student at EI and JIC and a member of the team who created the new tool, said: "ExpVIP makes the analysis of big data from expression experiments more accessible, enabling the research community to focus on the biology behind the experiments."
Philippa Borrill, a BBSRC Anniversary Future Leader Fellow and expVIP team member, envisages that: "the ability to visualise the expression patterns and infer the functions of genes presents a tremendous opportunity to improve major food crops".
Analysis of genomic data is a key aspect of future strategies that researchers will use to develop improved crop species that are able to flourish in the world's changing climate. The expVIP tool is an important step to help researchers without advanced computer skills to get the most out of their data, ultimately, better preparing them to develop improved crop varieties.
This work was supported by the Biotechnology and Biological Sciences Research Council (BBSRC), the International Wheat Yield Partnership (IWYP) and from EI at Norwich Research Park.
Notes to editors.
For more information, please contact:
Hayley London
Marketing & Communications Officer, Earlham Institute (EI)
Geraldine Platten
Communications Manager, the John Innes Centre
About Earlham Institute
The Earlham Institute (EI) is a world-class research institute focusing on the development of genomics and computational biology. EI is based within the Norwich Research Park and receives strategic funding from the Biotechnology and Biological Science Research Council (BBSRC) - £7.4M in 2013/14 - as well as support from other research funders. TGAC is one of eight institutes that receive strategic funding from BBSRC. TGAC operates a National Capability to promote the application of genomics and bioinformatics to advance bioscience research and innovation.
EI offers state of the art DNA sequencing facility, unique by its operation of multiple complementary technologies for data generation. The Institute is a UK hub for innovative Bioinformatics through research, analysis and interpretation of multiple, complex data sets. It hosts one of the largest computing hardware facilities dedicated to life science research in Europe. It is also actively involved in developing novel platforms to provide access to computational tools and processing capacity for multiple academic and industrial users and promoting applications of computational Bioscience. Additionally, the Institute offers a Training programme through courses and workshops, and an Outreach programme targeting schools, teachers and the general public through dialogue and science communication activities.
About the John Innes Centre
Our mission is to generate knowledge of plants and microbes through innovative research, to train scientists for the future, to apply our knowledge of nature's diversity to benefit agriculture, the environment, human health and wellbeing, and engage with policy makers and the public.
To achieve these goals we establish pioneering long-term research objectives in plant and microbial science, with a focus on genetics. These objectives include promoting the translation of research through partnerships to develop improved crops and to make new products from microbes and plants for human health and other applications. We also create new approaches, technologies and resources that enable research advances and help industry to make new products. The knowledge, resources and trained researchers we generate help global societies address important challenges including providing sufficient and affordable food, making new products for human health and industrial applications, and developing sustainable bio-based manufacturing.
This provides a fertile environment for training the next generation of plant and microbial scientists, many of whom go on to careers in industry and academia, around the world.
The John Innes Centre is strategically funded by the Biotechnology and Biological Sciences Research Council (BBSRC). In 2014-2015 the John Innes Centre received a total of £36.9 million from the BBSRC.
About BBSRC
The Biotechnology and Biological Sciences Research Council (BBSRC) invests in world-class bioscience research and training on behalf of the UK public. Our aim is to further scientific knowledge, to promote economic growth, wealth and job creation and to improve quality of life in the UK and beyond.
Funded by Government, BBSRC invested over £509M in world-class bioscience in 2014-15 and is the leading funder of wheat research in the UK (over £100M investment on UK wheat research in the last 10 years). We support research and training in universities and strategically funded institutes. BBSRC research and the people we fund are helping society to meet major challenges, including food security, green energy and healthier, longer lives. Our investments underpin important UK economic sectors, such as farming, food, industrial biotechnology and pharmaceuticals.
For more information about BBSRC, our science and our impact see: http://www.bbsrc.ac.uk For more information about BBSRC strategically funded institutes see: http://www.bbsrc.ac.uk/institutes
About the International Wheat Yield Partnership (IWYP)
The International Wheat Yield Partnership (IWYP) is a consortium of government and private funding agencies and research institutions brought together for a common objective of addressing the needs of long term global food security by unlocking the genetic potential of wheat species. IWYP has set a goal of raising the genetic yield potential of wheat by up to 50% over the coming 20 years. Further, it seeks to enhance the use of public genetic resources in plant breeding programs through the concerted generation, management, dissemination, and application of advanced biological knowledge.
IWYP represents a long-term global endeavour that utilizes a collaborative approach to bring together funding from public and private research organisations from a large number of countries. Over the first five years, the growing list of partners aims to invest up to US$100 million. Currently, this includes BBSRC (UK), GRCD (AUS), USAID and USDA (USA), DBT (IND), CIMMYT (MEX), AAFC (CAN), INRA (FRA), SFSA (global) and SAGARPA (MEX). All partners are committed to transparency, collaboration, open communication of results, data sharing as well as improved coordination to maximize global impact and eliminate duplication of effort.