Genome 10K - vertebrate 'genomic zoo' to help protect our planet
25 May 2016
Image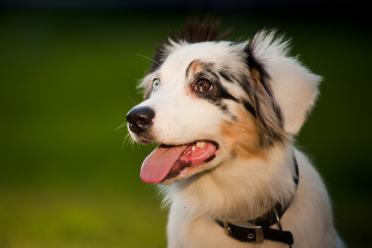 The Genome 10K initiative, led by the University of California, Santa Cruz Genomics Institute, aims to understand how complex animal life evolved through changes in DNA and use this knowledge to become better stewards of the planet.
By assembling a genomic zoo, the Genome 10K community intends to gather a collection of DNA sequences representing the genomes of 10,000 vertebrate species; approximately one for every genus of vertebrate. With the current trend of cost reduction in DNA sequencing, the project is suggested to be achievable within the next few years.
Federica Di Palma, member of the Genome 10k steering committee and Director of Science at Earlham Institute (EI): "Capturing the genetic diversity of vertebrate species would create an unprecedented resource for the life sciences, for worldwide conservation efforts and food security."
The Genome 10K conference at EI will bring together, zoologists, geneticists, genome scientists, technologists, and bioinformaticians from around the globe, who have pledged to facilitate the genome sequence and analyses of some 10,000 living species of vertebrates.
At this meeting, the G10KCOS will take stock of progress to-date and chart the course for the future. The conference will highlight advances under topics including Evolutionary Genomics, Conservation Genomics, Genome Informatics and Sequencing Technology; providing a space for researchers to explore common interests in special interest groups, as well as encouraging early-career scientists through provision of key skills through training workshop sessions.
EI engages with the initiative on a wider level, where our Director of Science, Prof Di Palma, and additional faculty collaborate on comparative genomic studies with a number of genome 10K investigators.
Prof Di Palma, added: "We at EI are thrilled to be hosting the next G10K conference, a key opportunity to gather the community together to talk about our collective strategy for the future of the project, and discuss routes to maximise the impact of the genomic data. This project has the hallmark of pushing the boundary of Next Generation Sequencing (NGS) and computational analysis, forging new and stronger international collaborations and, most importantly, making data accessible and reusable to the research community."
The growing Genome 10K Community of Scientists (G10KCOS) was founded by David Haussler, Oliver Ryder, and Stephen O'Brien, who launched the project in April 2009 at the UC, Santa Cruz.
Oliver Ryder, Director of Genetics at the San Diego Zoo Institute for Conservation Research, added: "This pioneering group is made up of leading scientists representing major zoos, museums, research centres, and universities around the world, dedicated to coordinating efforts in tissue specimen collection and large-scale sequencing and analysis projects that will revolutionise our understanding of the biosphere and contribute to species conservation efforts."
EI is strategically funded by BBSRC and operates a National Capability to promote the application of genomics and bioinformatics to advance bioscience research and innovation.
Watch the Genome 10k video to find out more about the ground-breaking project.
Notes to editors.
For more information, please contact:
Hayley London
Marketing & Communications Officer, Earlham Institute (EI)
About Earlham Institute
The Earlham Institute (EI) is a world-leading research institute focusing on the development of genomics and computational biology. EI is based within the Norwich Research Park and is one of eight institutes that receive strategic funding from Biotechnology and Biological Science Research Council (BBSRC) - £6.45M in 2015/2016 - as well as support from other research funders. EI operates a National Capability to promote the application of genomics and bioinformatics to advance bioscience research and innovation.
EI offers a state of the art DNA sequencing facility, unique by its operation of multiple complementary technologies for data generation. The Institute is a UK hub for innovative bioinformatics through research, analysis and interpretation of multiple, complex data sets. It hosts one of the largest computing hardware facilities dedicated to life science research in Europe. It is also actively involved in developing novel platforms to provide access to computational tools and processing capacity for multiple academic and industrial users and promoting applications of computational Bioscience. Additionally, the Institute offers a training programme through courses and workshops, and an outreach programme targeting key stakeholders, and wider public audiences through dialogue and science communication activities.
About BBSRC
The Biotechnology and Biological Sciences Research Council (BBSRC) invests in world-class bioscience research and training on behalf of the UK public. Our aim is to further scientific knowledge, to promote economic growth, wealth and job creation and to improve quality of life in the UK and beyond.
Funded by Government, BBSRC invested over £509M in world-class bioscience in 2014-15 and is the leading funder of wheat research in the UK (over £100M investment on UK wheat research in the last 10 years). We support research and training in universities and strategically funded institutes. BBSRC research and the people we fund are helping society to meet major challenges, including food security, green energy and healthier, longer lives. Our investments underpin important UK economic sectors, such as farming, food, industrial biotechnology and pharmaceuticals.
For more information about BBSRC, our science and our impact see: http://www.bbsrc.ac.uk For more information about BBSRC strategically funded institutes see: http://www.bbsrc.ac.uk/institutes