Genomics Pipelines Group
Our technology is only one part of the story. What makes us unique is our world-class expertise from start to finish across the whole next-gen sequencing pipeline, from sample preparation to bioinformatics - all across a huge range of plant, microbial and animal genomes.
The Genomics Pipelines Group, runs the high-throughput genomics laboratories at EI. Primarily, the group supports the National Capability in Genomics and Single Cell (NCGSC), which provides access to genomics platforms to the UK biosciences community.
We operate a suite of sequencing and optical mapping platforms from all major suppliers along with platforms for molecular barcoding of long linked reads and single-cell RNA-Seq and DNA-Seq analysis.
Contact the Genomics Pipelines Group about a project.
Visit our dedicated page for people who want to know more about our contract sequencing and contact the group.
Our expertise and technology in action.
The group is split into three teams. The Project Management team is led by Chris Watkins and oversees all our customer needs from advising on experimental design and sample submission, monitoring the QC of samples and ensuring the smooth running of projects once they have arrived at EI.
We also have a dedicated lab team led by Leah Catchpole. There is a large range of expertise in the lab that covers the full range of NGS library preparation methods, DNA extraction, long-read sequencing, long mate-pair library construction and exome capture.
The team works closely with the Core Bioinformatics Group, led by David Swarbreck who provides analysis from transcriptomics to exome sequencing, genome assembly, genome annotation and metagenomics.
We also work closely with the Technical Development Group led by Iain Macaulay to bring new techniques and technologies online for people to access via the NCG.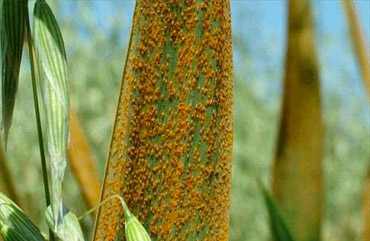 Wheat
Our most high-profile work underpins crop research. We have been involved in the International Wheat Genome Sequencing Consortium effort to generate a chromosome based draft sequence of the bread wheat genome (Science, 2014) and we have been involved in genotyping hundreds of exome captures and looking for diversity in wheat as part of the WHEALBI consortium. We have delivered new lab protocols for library preparation that underlie the TGACv1 release of the Chinese Spring wheat genome assembly (Heavens, 2015). The group has also worked with the UK Barley Genome Sequencing Consortium, sequencing minimum tiling paths from BAC libraries for genome assembly as well as processing exome captures of barley lines.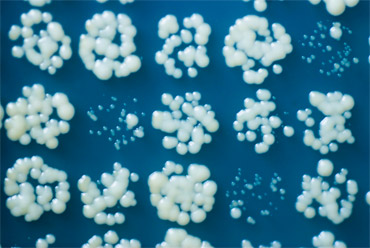 Yeast Cultures
We have been working to genomically characterise the industrially and historically important National Collection of Yeast Cultures. A 48 strain pilot project was completed in 2015. The ability to marry a strain collection with detailed genomic information allows researchers to maximise the potential of a collection. The work is delivered by pipelines that were originally designed to support crop genome assemblies.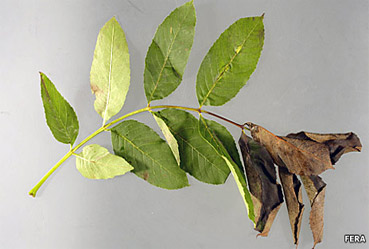 Ash dieback
We have also been working on the problem of ash dieback disease for some time with the BBSRC funded Nornex project. The group has generated sequence data for 20 isolates of the Hymenoscyphus fraxineus fungal pathogen as well as two ash trees - one susceptible to the disease, and one resistant. The same underlying techniques for sequencing were used, a combination of paired-end Illumina sequencing, followed by long mate-pair libraries to improve the contiguity of assemblies. We also generated RNA-Seq data that has been used to identify molecular markers for tolerance to the dieback disease.
We also work on many vertebrate genomes from black-footed ferrets, cichlids, koalas to endangered species such as the Mauritian Pink Pigeon. We even sequence human DNA too.
Explore our technologies

Find out more about our technology suite and how we use it to deliver world-class science and technology development.